Jacksonville's logistics reputation is further reinforced by a significant United Parcel Service Inc. investment in South Jacksonville, expanding the package delivery company beyond its large West Jacksonville hub system.
 By the 2020 holidays, UPS expects to have its new $50 million Southside package distribution center up and running. For now, the bulk of the project is in city review.
Material Handling Systems Inc. is the contractor for the almost $30.7 million installation of conveyors for the UPS parcel shipping ground hub at 9431 Florida Mining Blvd. E.
That project comes after UPS landed permits Aug. 2 to create a distribution facility at the building.
The building formerly housed Ranbaxy Pharmaceuticals and is owned by Dubow/Shad Road Limited Partnership.
Haskew Company & Associates is the contractor for the $2.7 million project to renovate 244,000 square feet and build a mezzanine foundation.
So far, the city has approved $3.6 million of construction, renovations and upgrades for the project.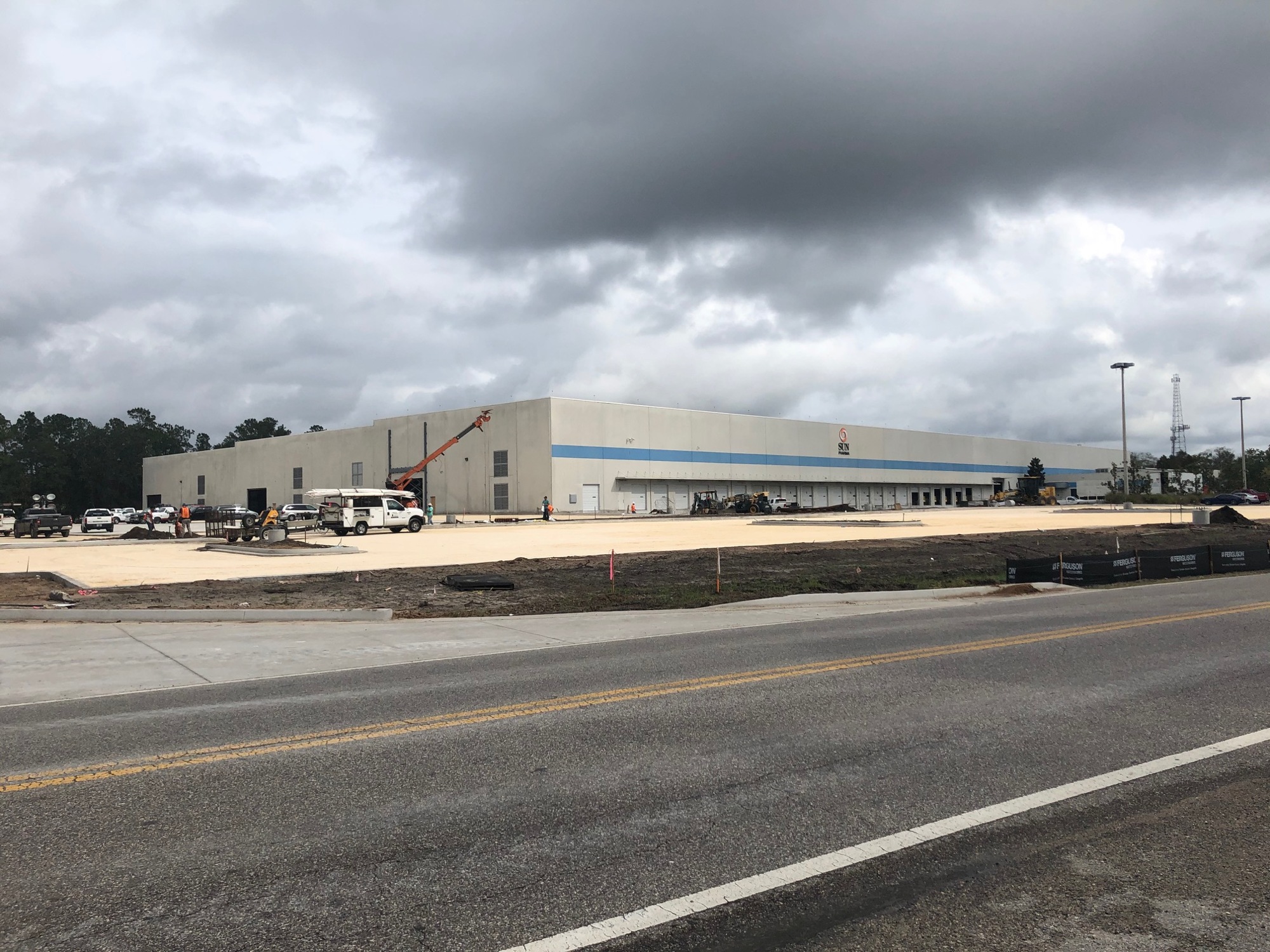 Called Project Danville in City Council legislation adopted in January, the UPS center is described as a $50 million investment.
It comprises $5 million for real estate improvements and $45 million for machinery, equipment, furniture and fixtures. That includes the conveyor system.
UPS Media Relations Manager Kim Krebs at Atlanta headquarters said the facility is scheduled for completion late next year.
The legislation shows that UPS proposes to hire 87 employees at an average annual salary of $57,540 by year-end 2022.
The city and UPS signed the agreement Feb. 15 in which the city agreed to pay up to $52,200 as its part of a $261,000 Qualified Target Industry Tax Refund — $3,000 per job of which $600 is from the city. The state pays the rest.
A St. Johns Water Management District permit application calls for a parking expansion to 340 spaces and truck parking for UPS on the 18-acre site.
That indicates the 87-job proposal doesn't mean UPS won't hire more employees at lower wages.
Krebs said she has no details on jobs.
The location would serve the company's customer base in the Southeast U.S.
Danville also was looking at sites in several other states that include Georgia and North Carolina, according to a city project summary.
UPS also is expanding its hub operation at Westside Industrial Park in West Jacksonville.