If you're visiting the 25th-floor office of financial technology firm Finxact in Riverplace Tower, you might find yourself sitting at a unique conference table.
The glass-topped table was built upon the base of a 747 jet turbofan, which CEO Frank Sanchez found on eBay.
The table fits into a midcentury-modern design reminiscent of the old TWA lounge at JFK airport, Sanchez said.
"I wanted to create an optimistic engineering-based style here," he said.
"It has to be nice enough that when bankers come in, they don't get scared and run away, but not opulent in any way."
Sanchez hopes the table symbolizes his company's capabilities.
"It all comes down to the product and solid engineering," he said.
Sanchez, 62, co-founded Jacksonville-based Finxact with his brother, Michael, two years ago to provide technology for smaller regional and community banks that are not getting the solutions they need from larger companies.
The brothers have four decades of experience in banking technology since starting a company in Philadelphia in 1979 called Sanchez Computer Associates.
That company, which became public in 1996, was sold to Jacksonville-based Fidelity National Financial Inc. in 2004 and became part of the title insurance company's financial technology business.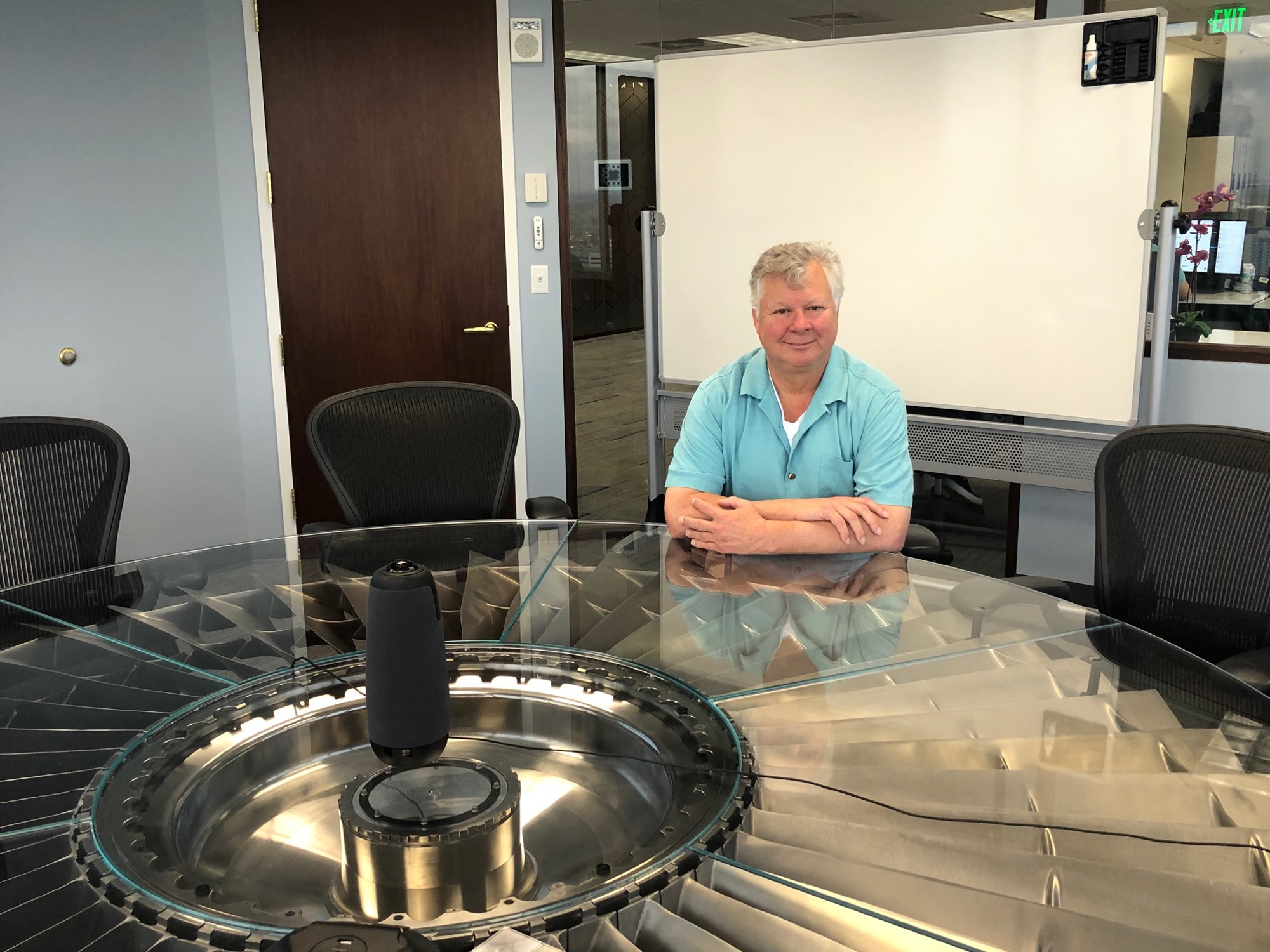 The subsidiary, Fidelity National Information Services, or FIS, was spun off from Fidelity National Financial as a separate company in 2006.
Frank Sanchez joined FIS after selling his company and moved to Jacksonville. After eight years as an FIS executive, he left and co-founded a digital bank called Zenbanx in 2012. 
The bank was sold to finance firm SoFi in 2017.
After leaving Zenbanx, Sanchez said bankers he had known for years were coming to him saying they needed better technology solutions to run their institutions in today's digital world.
"The community and regional banks feel they have an existential risk, like are we going to even survive?" he said.
"They convinced me that if there was a better solution in the market that there would be a marketplace for that solution," he said.
"We arrived on the scene at the right time for this," he said.
Innovation and adjustment
Finxact has raised $42 million in capital from some significant sources, including the American Bankers Association, the main trade association for the industry.
The ABA made its investment, for an undisclosed amount, as part of a program to help its members find digital solutions.
"We believe the team at Finxact is bringing to market not just a new core product but a new model for banks to deliver enhanced customer experiences," ABA President Rob Nichols said when the investment was announced in January.
"We see this as an investment in the future of banking that will foster innovation and allow our members to adjust quickly to changing customer demands," he said.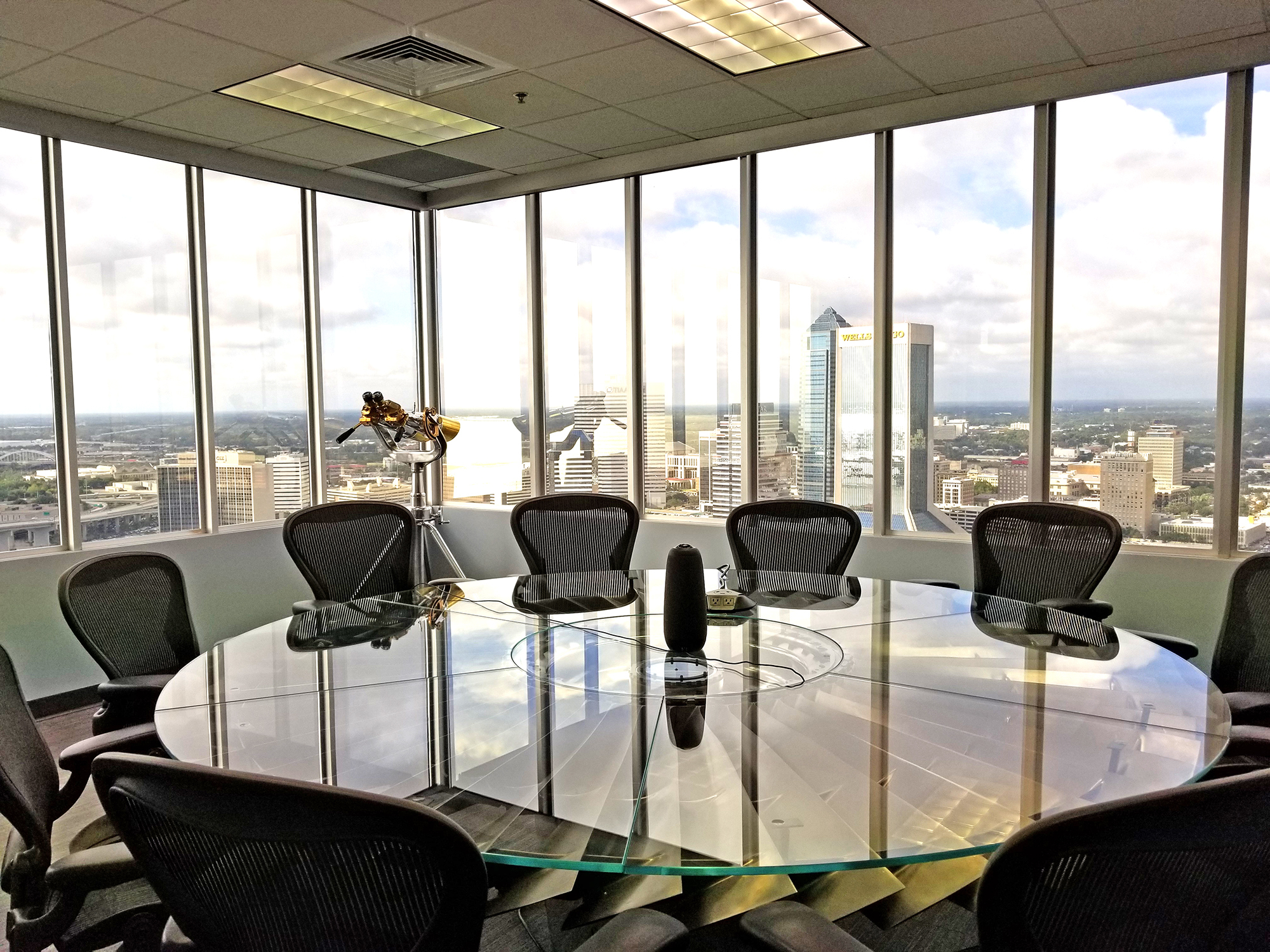 "The ABA wanted to shake things up," Sanchez said.
"Part of it was that they believed in us and that we can make a difference, and part of it was just kind of a shot across the bow of the existing providers."
Banking technology is dominated by three companies, including Jacksonville-based FIS. 
The other two are Fiserv Inc. and Jack Henry & Associates Inc.
Sanchez said he remains on good terms with FIS and recognizes its role in building bank technology, along with the other two big players.
"They've been good stewards of an industry, but they haven't innovated the industry" he said.
"I was in the middle of it and I understand exactly why that happens and sometimes it just requires somebody that's outside of the legacy to inspire that type of change."
Last week, tax and consulting firm Deloitte announced a partnership with Finxact to work with banks on new systems.
"The weight of legacy business models and core systems have banks stuck in a competitive rut," said Gys Hyman, lead of U.S. digital banking for Deloitte in a news release.
"Addressing these issues is at the heart of Deloitte's alliance with Finxact," he said.
Building fintech in Jacksonville
Finxact has about 65 employees, including 20 in Jacksonville and 20 in Philadelphia, where Sanchez started his original company and still has connections.
The company's other employees are in Virginia and other states.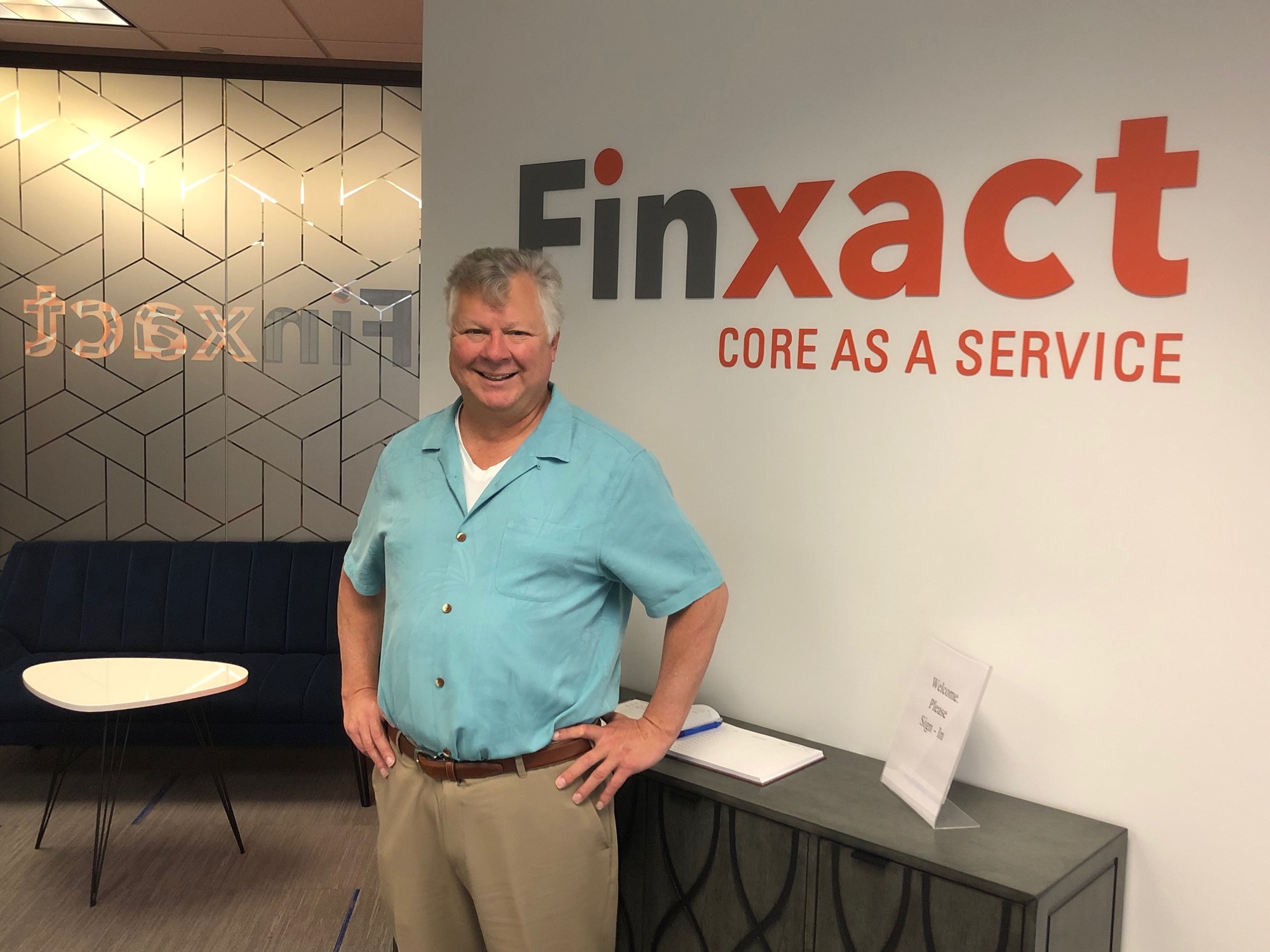 Sanchez is recruiting technical expertise around the country for Finxact but thinks Jacksonville is an ideal location to build the company.
"People don't realize that there are a lot of bank operations and bank technology resources here," he said.
"Sleepy little Jacksonville is not a bad location to build a new fintech company."
Finxact is finding talent among military veterans and college graduates to join the company in Jacksonville, Sanchez said.
"It's amazing how many students are within two hours of Jacksonville," he said.
The company is just beginning to roll out technology to bank customers and has not yet generated revenue.
"Our business plan really dedicated the first three years of this company's existence around engineering and development of a product," Sanchez said.
"I did not want to put a revenue demand in front of that development where we would be forced into going to market or providing a product before we felt comfortable about the efficacy and the quality of the solution."
Sanchez said Finxact was able to raise enough capital to get through its development phase and expects to have four banks using its technology by the end of this year, "and that's well in advance of what I had anticipated."
With banks going live with the systems, Finxact is planning to add customer support personnel and other employees to the Jacksonville office. 
The name is a combination of "financial" and "exact" to reflect the precision necessary in the business.
Finxact uses 3,500 feet of space in its Riverplace Tower office, but its lease agreement allows it to expand on that floor.
Sanchez thinks the company will not need to move and believes the location at the Downtown Southbank is ideal.
"We bring people in, we have a hotel there and a hotel there and there's like 20 restaurants within a half a mile," he said, looking out of his boardroom window at 1301 Riverplace Blvd. onto the Jacksonville skyline.
"It's a great location."