The owner of Jacksonville Armada FC wants to buy 5 acres of city-owned property northeast of the Downtown Sports Complex to build a soccer stadium.
According to Armada spokesperson Morgan Purvis, the stadium will have a minimum of 2,500 seats and a maximum of 10,000.
The Mayor's Budget Review Committee will be asked Tuesday by the city's Office of Economic Development to approve filing legislation with City Council that would enter the city into an option agreement with RP Sports Investments Inc. 
RP Sports is a part of the Robert Palmer Companies. Palmer is the founder of RP Funding, Homevalue.com and other business ventures. Palmer bought the Armada in 2017. Palmer's companies are based in Central Florida. 
A request for comment on the project was not immediately returned by the company Friday.
RP Sports wants to buy 29 parcels bounded by A. Philip Randolph Boulevard and Grant, Albert and Georgia streets to build the stadium and other buildings for soccer and "other related ancillary" events, according to a summary of the agreement from the economic development office. 
Plans include commercial office space in one or more buildings "no less than 25,000 square feet and not more than 175,000 square feet," the summary states.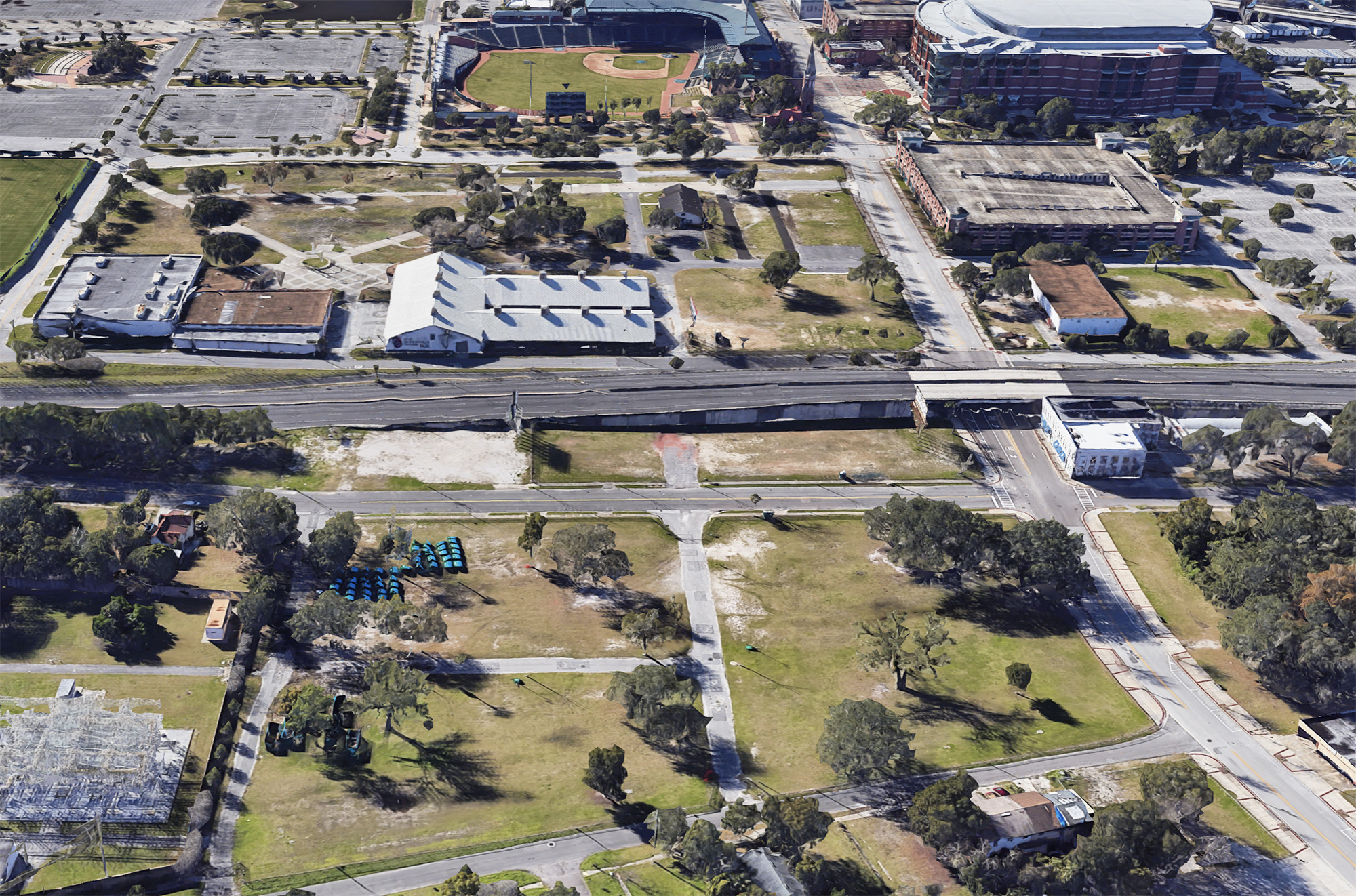 The complex would also include a minimum of 100 parking spaces and up to 200 spaces. 
RP Sports would be required to begin construction on the facility and parking by Jan. 31, 2024 and be substantially complete by July. 31, 2025. If the company fails to meet the completion deadline, it will pay the city fair market value for the property.
RP Sports will make a $5,000 payment to the city within three days of executing the agreement. After 30 days, the city would then enter a purchase agreement for the property with the RP Sports for $1. The agreement would expire Jan. 31, 2023 if no action is taken.
If RP Sports hasn't closed on the property by Jan. 1, 2024, it will revert back to the city.
According to the terms, the company will also create a not-for-profit corporation to "assist with the rejuvenation, renovation, education, health and wellness" of Jacksonville's Eastside before closing on the property. 
The city will also have to obtain consent from both the University Athletic Association Inc. and the University of Georgia Athletic Association Inc. to exclude the property as available parking in the Florida-Georgia game agreement.
Palmer is a native of Lakeland. He and his wife, Jill, have maintained a residence in Neptune Beach.  Property records show Palmer paid $546,000 for a home on First Street in June 2007.
Palmer is the founder and CEO of Robert Palmer Companies. It is based in Maitland in Central Florida and is involved in the financing, marketing, and escrow of more than $5 billion in residential real estate.