An option agreement is moving to City Council to reserve 5 acres of city land northeast of the Downtown Sports Complex for the Jacksonville Armada FC to build a soccer stadium.
The agreement does not guarantee that the stadium or companion commercial office space is a done deal. 
In an emailed statement Friday, Armada FC spokesperson Morgan Purvis said team owner Robert Palmer wants to build an up to 10,000-seat stadium through RP Sports Investments Inc.
Palmer is considering the purchase of 29 parcels bounded by A. Philip Randolph Boulevard and Grant, Albert and Georgia streets to build the stadium and other buildings for soccer and "other related ancillary" events, according to a summary of the agreement from the city Office of Economic Development.
The Mayor's Budget Review Committee approved a request Tuesday from the economic development office to file legislation by Nov. 26 asking Council to approve the option agreement.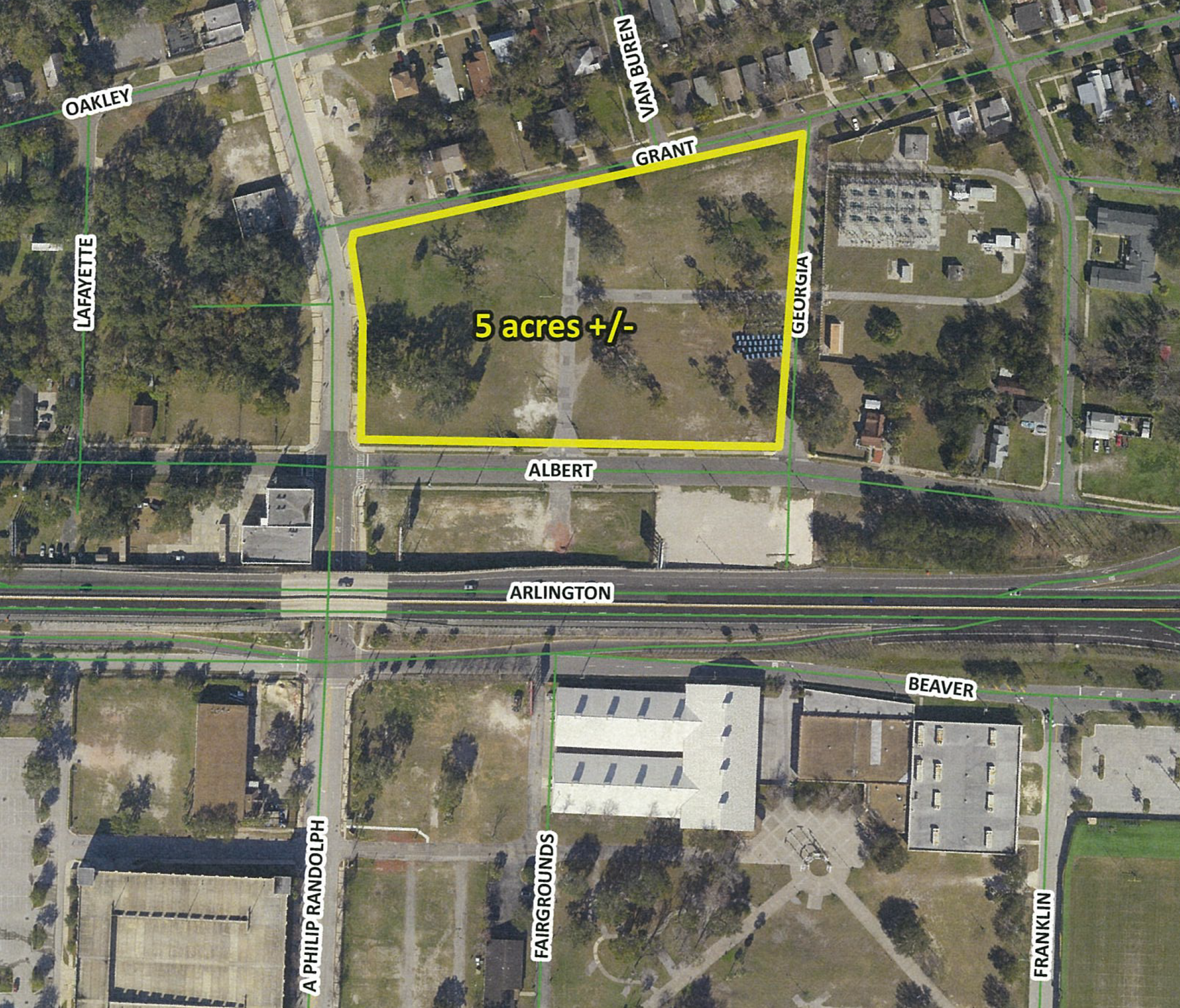 In an emailed statement after Tuesday's meeting, Armada President and General Manager Nathan Walter said he wants to work with Council to  approve the deal by year-end.
"From Day One, Jacksonville Armada FC Owner Robert Palmer made a commitment to build the team a home for our fans and our community to enjoy the global game," Walter said. 
The committee's approval is "the first step to making that a reality," he said.
Kirk Wendland, director of the economic development office, said Tuesday the city has been talking with Palmer for more than a year to create a permanent home for the Armada and "move some of his other business interests" to Jacksonville.
RP Sports is a part of the Robert Palmer Companies. Palmer is the founder of RP Funding, HomeValue.com and other business ventures. Palmer bought the Armada in 2017. His companies are based in Central Florida.
According to city Chief Administrative Officer Brian Hughes, chairman of the budget committee, Palmer said he is considering relocating some of his business operations to Jacksonville.
"He's also developing new lines of business that I think he may either expand here or move here," Hughes said. "Much of that will come to fruition or be better understood as the option gets closer to being exercised." 
The Armada's plans include commercial office space in one or more buildings of "no less than 25,000 square feet and not more than 175,000 square feet," the summary states.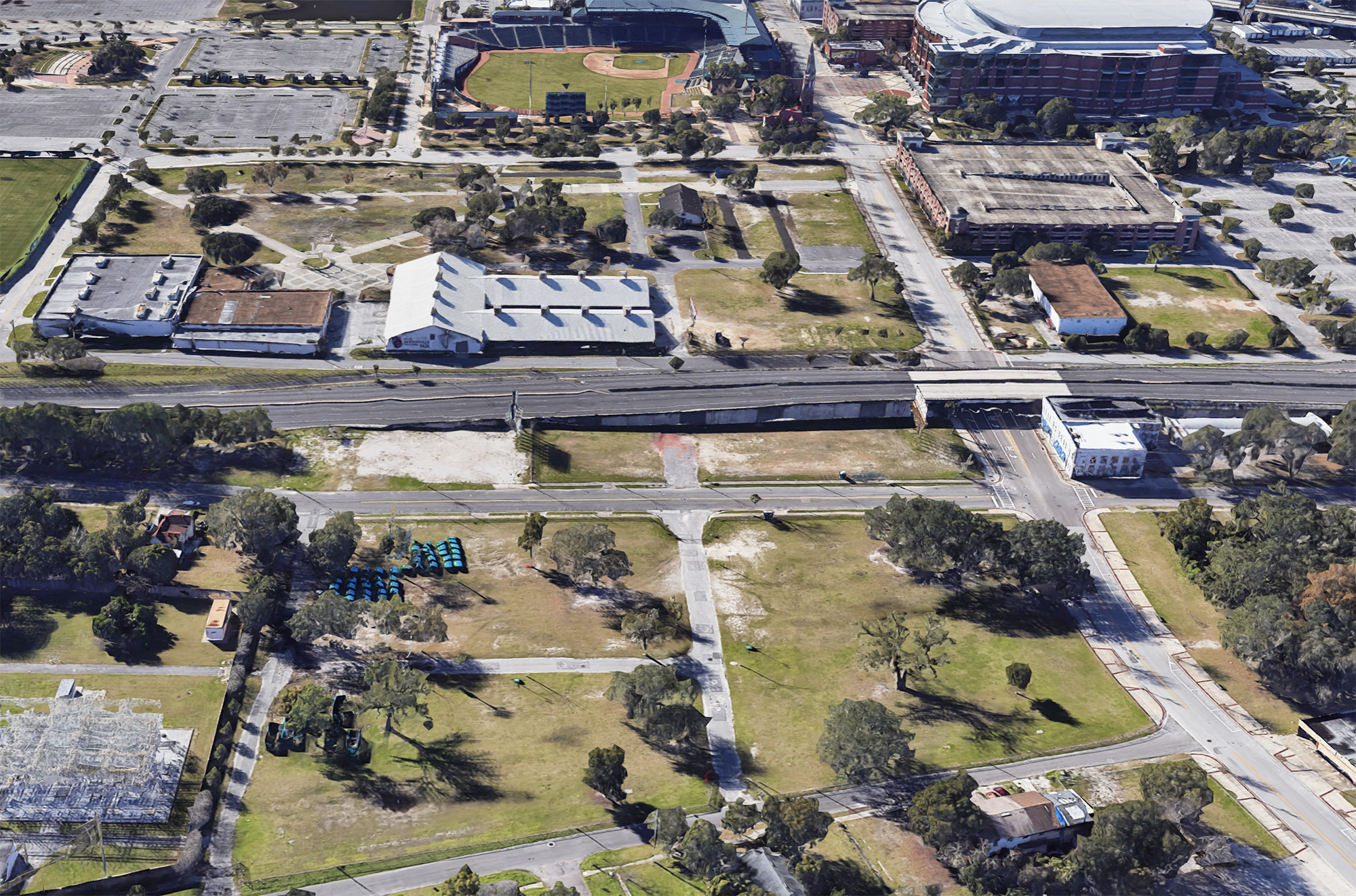 That space could be used for Robert Palmer Companies expansion.
Wendland said the option agreement is not the final component for Palmer and RP Sports to build Downtown.
"This option does not guarantee any of those things," Wendland said. "What it does is it sets aside property so RP's (Sports Investment) team can continue to do its due diligence," Wendland said.
Hughes said the parcels north of the Arlington Expressway are being considered to help move investment and development in the Sports and Entertainment District north into neighborhoods surrounding Downtown.
"We're often asked, when does the prosperity move north," Hughes said. "Here is an opportunity to start moving jobs and entertainment close or equal to what's below the interchange north of it." 
A summary of the development terms provided by the city states that the stadium must be a minimum of 2,500 seats.
The complex also would provide 100 to 200 parking spaces.
RP Sports would be required to begin construction on the facility and parking by Jan. 31, 2024, and be substantially completed by July 31, 2025. If the company fails to meet the completion deadline, it will pay the city fair market value for the property.
RP Sports will make a $5,000 payment to the city within three days of executing the agreement. After 30 days, the city would enter a purchase agreement for the property with RP Sports for $1. 
The option would expire Jan. 31, 2023, if no action is taken. If RP Sports hasn't closed on the property by Jan. 1, 2024, it will revert to the city.