The fountain in front of the Yates Building Downtown is undergoing a transformation from a mere water feature to public art.
When the tile on the fountain was determined to be in need of repair, the city Public Works Department appropriated $15,000 for the work. The Art in Public Places program, administered by the Cultural Council of Greater Jacksonville, added $5,000 to the budget and commissioned Miami-based artists and husband-and-wife Carlos Alves and J.C. Carroll to turn the fountain into a work of art.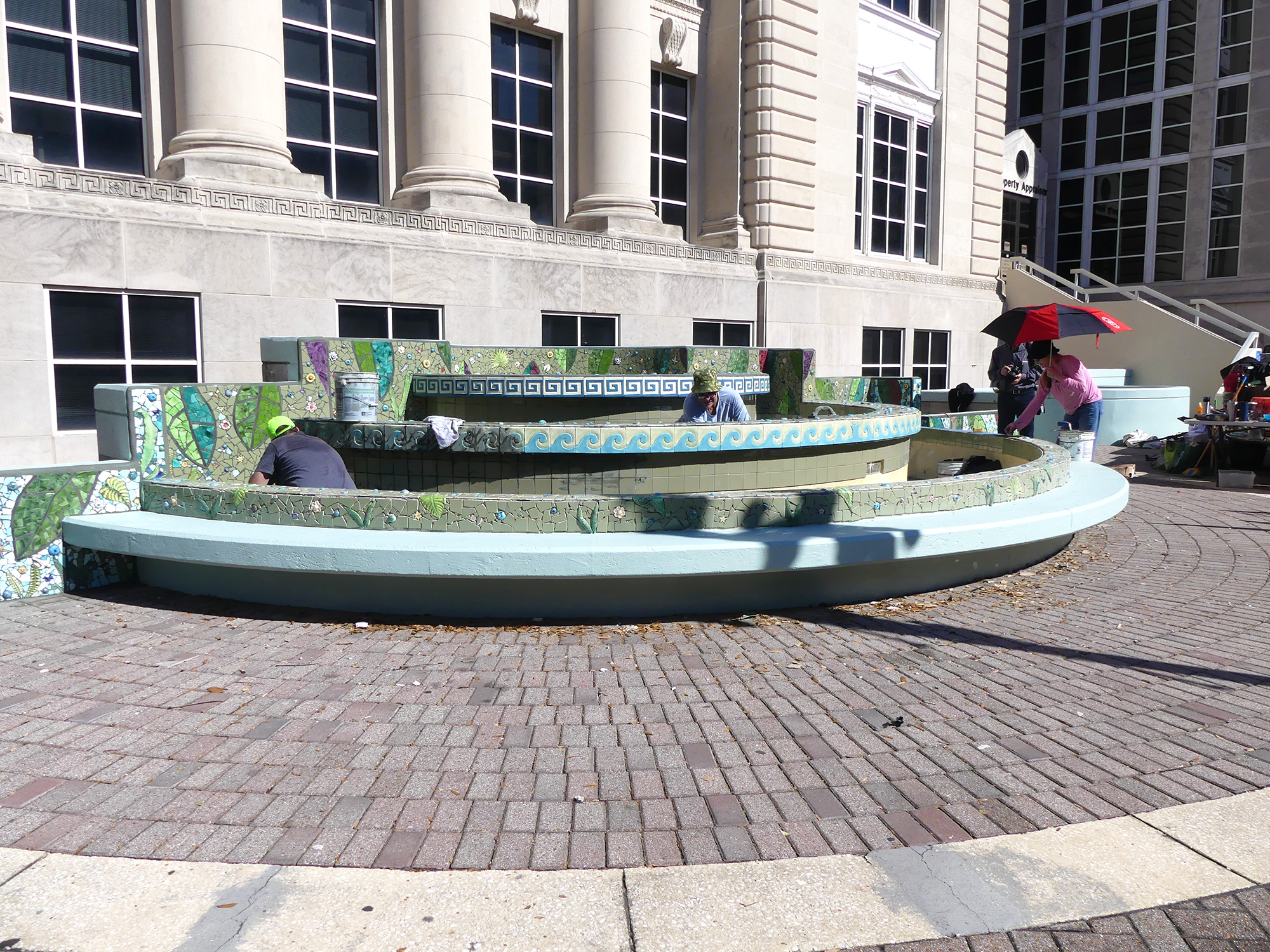 Alves and Carroll have completed installations at courthouses in Miami and Palm Beach, Veterans Memorial Park in Del Ray Beach and at General Mitchell International Airport in Milwaukee, among other sites.
To develop the design, the artists worked with Duval County Property Appraiser Jerry Holland and Tax Collector Jim Overton, Tamara Baker of Baker Design Build and Ronique Gibson, senior project manager for public art at the Cultural Council.
Jacksonville's Art in Public Places program was established by ordinance in 1997 to devote a portion of the budget for new city buildings to provide permanent public art at the sites.
The trust fund's balance is about $1 million, with $620,000 reserved for public art at the Duval County Courthouse Plaza. Planning for that installation is scheduled to begin in January.