Ashley Square, a six-story senior housing community in Downtown's Cathedral District, passed its final review hurdle.
The Downtown Development Review Board gave final design approval in a 7-0 vote Thursday on the 120-unit development.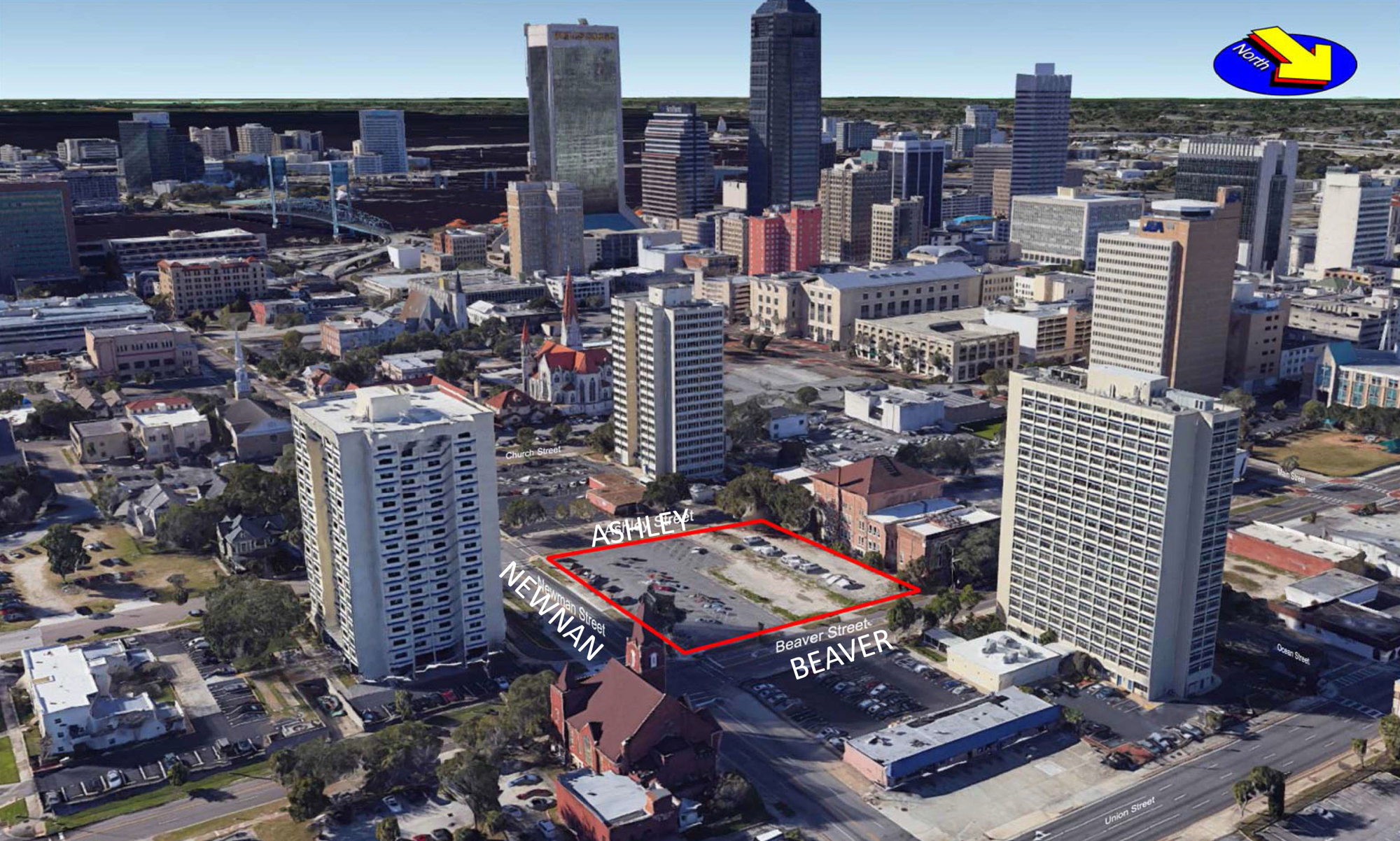 Tampa-based Blue Sky Communities LLC and nonprofit Aging True Community Senior Services will invest $15 million to convert a 1.03-acre parking lot into 96 one-bedroom, 650-square-foot units and 24 two-bedroom, 900-square-foot units.
The lot is bordered by Beaver, Ashley and Newnan streets, west of the Stevens Duval Apartments.
The site plan also calls for a 160-space, ground-level parking garage with the apartments built above it.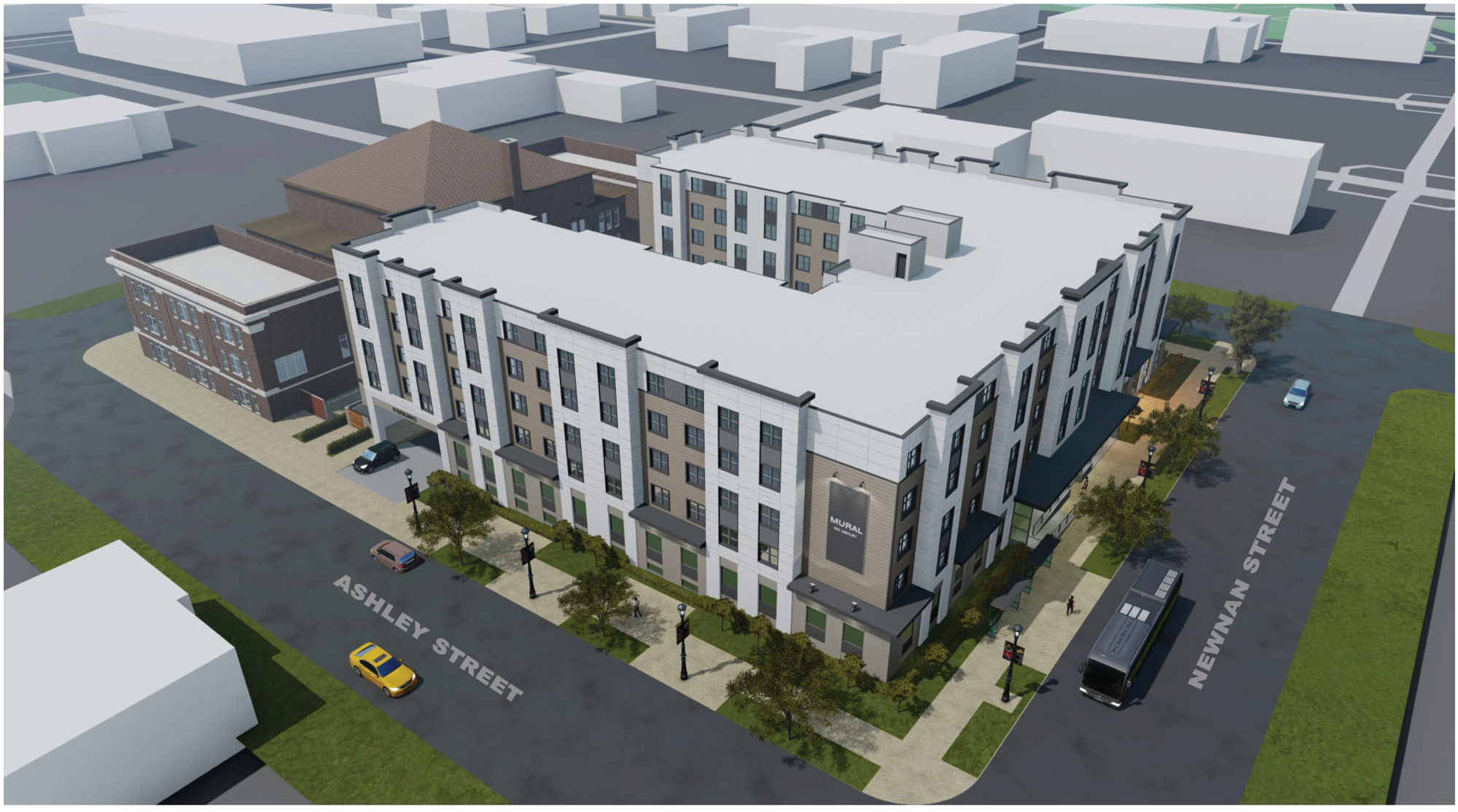 The development is an independent living community for people age 62 and older and people with disabilities.
The project received conceptual approval from DDRB in April 2018. Developers were seeking a height deviation for the 62-foot building. The revised Downtown zoning overlay approved by City Council in May set a 65-foot maximum height for new development in the Cathedral District, making the requested deviation moot. 
PQH Group Design Inc. is the architect and Eisman & Russo Inc. is the engineer.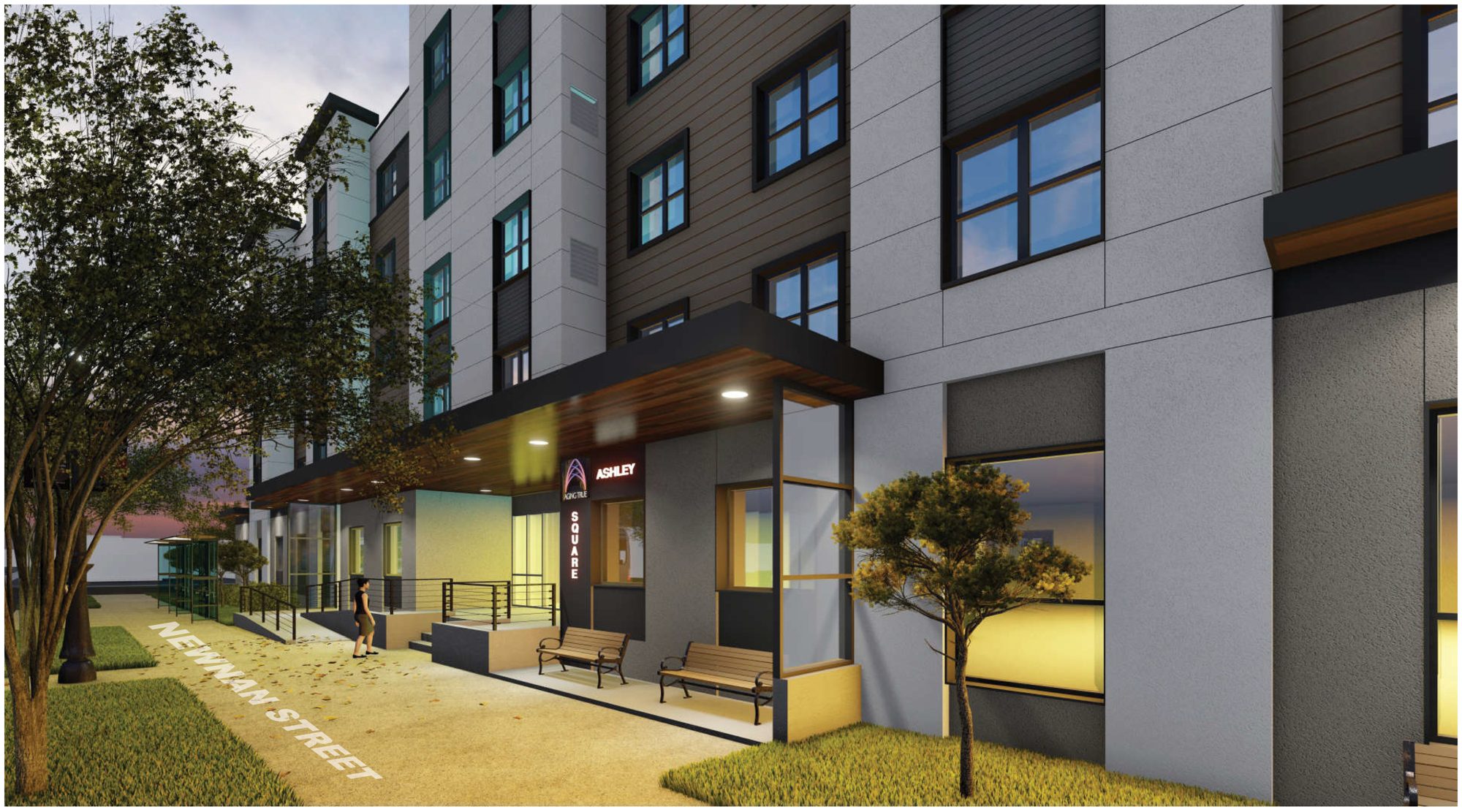 Aging True CEO Teresa Barton said Thursday that an outdoor mural planned for the Ashley Street side of the building is in the works. Barton said the Cathedral Foundation of Jacksonville Inc. board of directors will be consulted to determine the mural design. 
Barton said the public art could "define" Aging True's presence in the Cathedral District.
According to the application, 90% of the development's units are for those who qualify for affordable housing, with 10% set aside for low-income residents. 
Monthly rents are $725 for a one-bedroom unit and $870 for a two-bedroom unit for those who qualify for affordable housing. Their incomes would be up to 60 percent of Jacksonville's average median income.
Individuals who qualify as low income, or who make less than 33% of the average median income, will pay $398 for a one-bedroom unit and $478 for a two-bedroom unit.
Ashley Square includes other residential services, such as health screenings, voter registration and activities.