Hours after announcing that carbon ion therapy would be coming to the Jacksonville campus, Mayo Clinic Florida CEO Kent Thielen shared more plans Tuesday about the hospital system's plans for the next 10 years.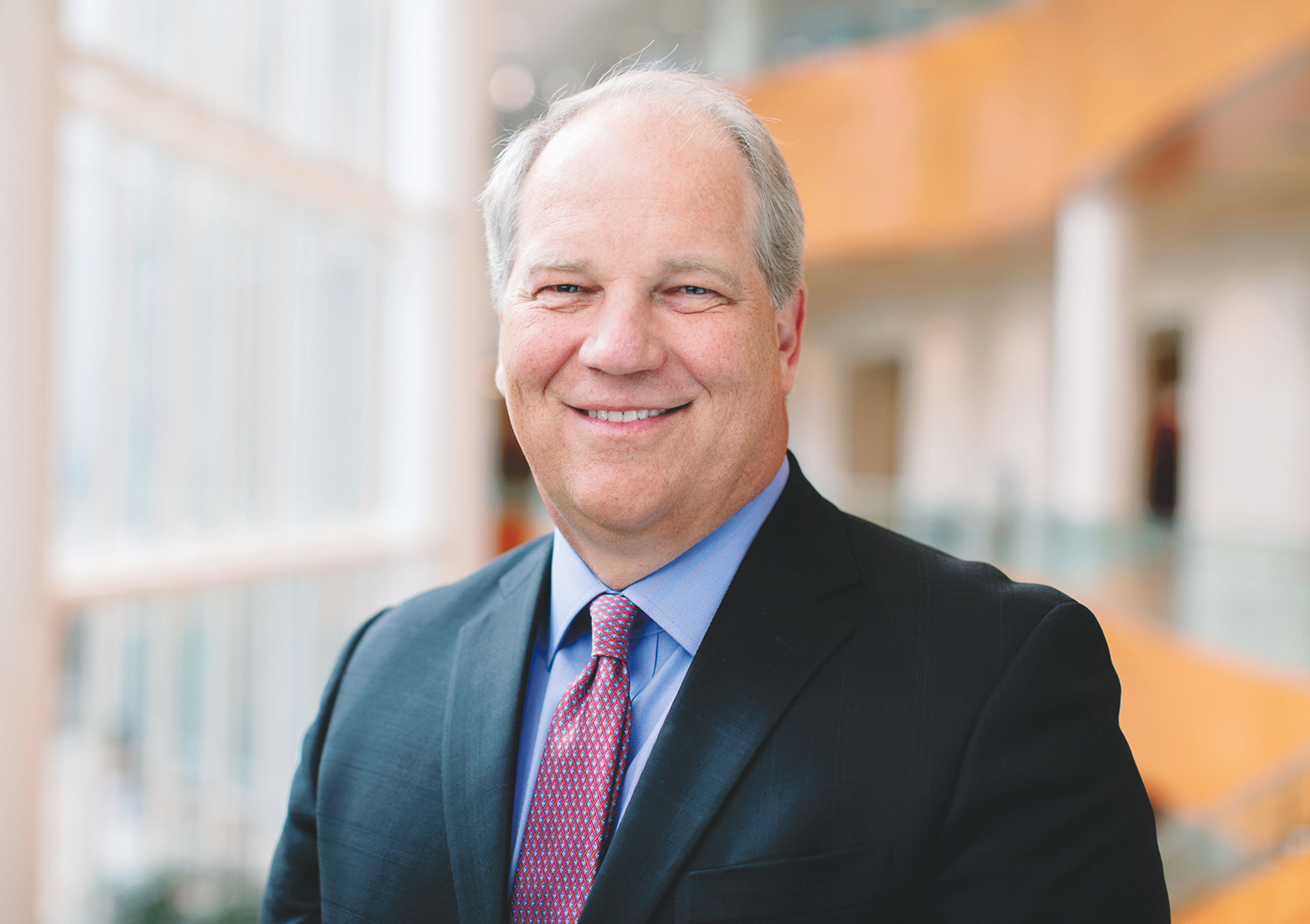 In addition to the planned $233 million integrated oncology facility, which will open by 2022, Thielen told World Affairs Council of Jacksonville members and guests the Jacksonville campus is expanding significantly.
In 2021, Mayo North will complete a five-floor, 120,000-square-foot building with space for eight operating rooms and procedural space for cardiology, gastroenterology and hepatology.
The Mayo South building opened earlier this year, Thielen said. It houses molecular imaging, cardiovascular services and rehabilitation services. 
The Discovery and Innovation Building opened in August, housing lung restoration, cell therapy and the Life Sciences Incubator. 
To accommodate the growth, a 1,000-space parking garage is being built along with an entrance and exit ramp from Butler Boulevard directly to the campus. 
Thielen said Mayo would continue its work with United Therapeutics, its lung restoration facility partner. Those efforts include printing 3D organs that are made with stem cells, or using genetically modified organs from other animals, such as pigs, to transplant into humans. 
He also said one of the strongest MRI scanners in the country will be coming to the Jacksonville campus. Rather than a 1.5-Tesla or 3-Tesla scanner, which most MRIs are, it will be a 7-Tesla machine.
It's approved for use in the knee and brain and can uncover abnormalities that a 1.5 or 3-Tesla scanner can't.  A Tesla measures the strength of the magnetic field the MRI scanner generates.
"We can impact health care from the inside better than other major organizations and other corporate entities outside of health care," Thielen said. "We have the people, the experience, the expertise, the resources to be able to do this."
Earlier Tuesday, Mayo announced it was partnering with Hitachi to add carbon ion therapy into its cancer treatment offerings. Carbon ion therapy is used to treat cancers that may be resistant to proton beam therapy.
The treatment is working its way toward Food and Drug Administration approval and is expected to be available after 2025.