Jacksonville's legal community is recognizing Breast Cancer Awareness Month in October by helping to lead the "Real Men Wear Pink" campaign and the Making Strides Against Breast Cancer Walk to benefit the American Cancer Society.
Money raised from the events will be donated to the society for early detection and prevention and to provide for breast cancer research and patient support.
Seven attorneys are among the 37 executives and professionals participating in the "Real Men Wear Pink" campaign with the goal to collect at least $2,500 each and exceed last year's record $140,000 in donations.
Four of the attorneys are with Coker Law: founding partner Howard Coker, partner Dan Iracki, Fraz Ahmed and Joel Harris.
Joining the Coker Law team in the campaign are attorneys:
• Chris Campione, senior partner of Campione Law
• Kristopher Kowicki, Law Office of Nooney & Roberts
• William Walker, Phillips & Hunt
The 2019 event committee alumni chair is attorney John Phillips, who was the No. 1 fundraiser in the 2017 campaign.
Visit https://bit.ly/2LXBKhj to view the standings and to donate.
The Jacksonville Women Lawyers Association is assembling a team for the Making Strides Jacksonville presented by the Florida Blue breast cancer walk Oct. 19 at TIAA Bank Field.
Check-in opens at 7 a.m. and the walk begins at 9 a.m. The 3-mile walk starts and ends at the stadium.
Each member of Team JWLA will receive a commemorative T-shirt. Visit the Events page at jwla.org to register.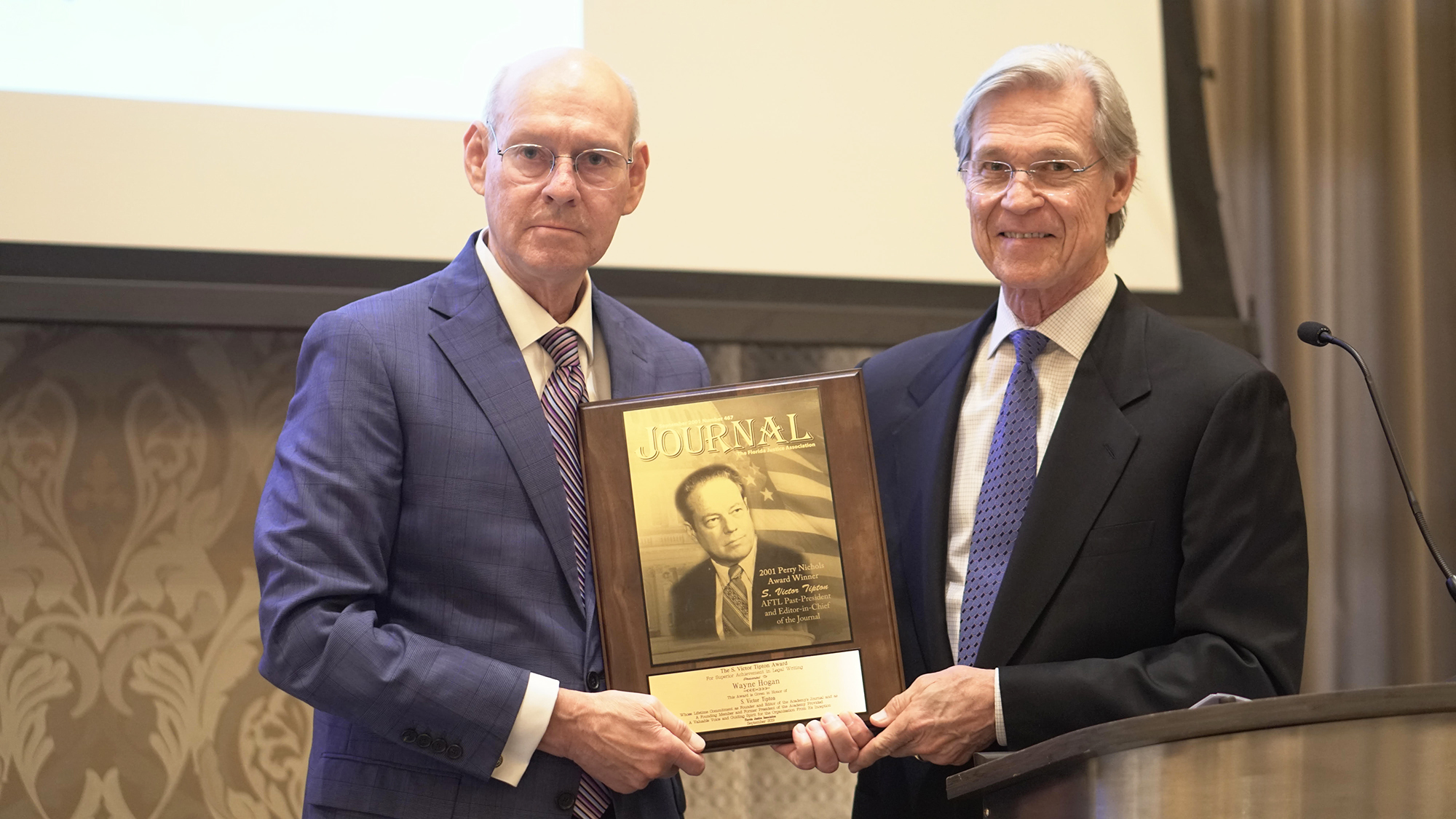 Hogan recognized by the Florida Justice Association
The Florida Justice Association presented Wayne Hogan, president of the Terrell Hogan law firm in Jacksonville, with the S. Victor Tipton Award for excellence in legal writing Sept. 26 during the Masters of Justice Conference in Orlando.
Hogan is one of nine Florida trial attorneys who represented the state against the tobacco industry in the 1990s, resulting in a $17 billion settlement for Florida taxpayers and protections for children from addiction to cigarettes.
He has served for 20 years on The Florida Bar's Civil Procedures Rules and Codes & Rules of Evidence committees.
Created 30 years ago, the award honors S. Victor Tipton, founder and editor of the Florida Justice Journal. It recognizes attorneys whose achievement in legal writing and commitment to the legal profession honor the role Tipton played within the association.
Law firms establish an 'of counsel' relationship
Bachara Construction Law Group and the Balch & Bingham law firm established an "of counsel" relationship.
Both firms have offices Downtown in the Wells Fargo Center.
"The team at Bachara Construction Law Group shares our commitment to delivering outstanding client service and tailored solutions to advance our clients' objectives," said Geremy Gregory, managing partner of Balch's Jacksonville office, in a joint news release.
"We are delighted to work alongside our colleagues at Balch and to serve as a resource for their clients. And we're pleased to be able to offer our clients the skill and experience of known and trusted attorneys in areas outside our core practice. It's a win-win for everyone involved," Bachara said.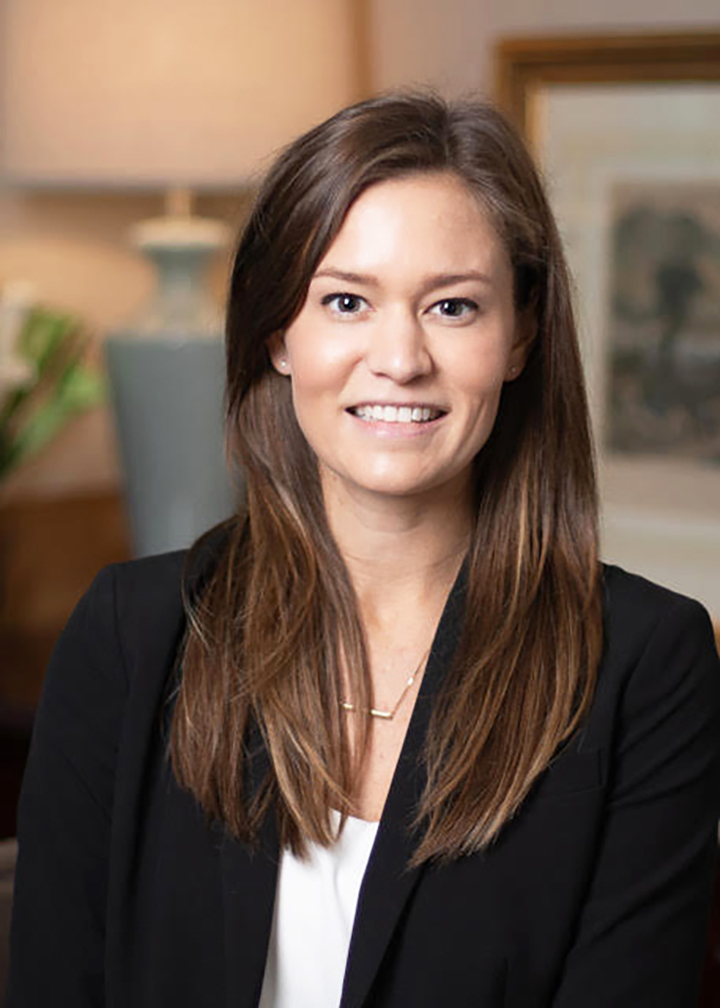 McGuire joins the RezLaw firm
Kate McGuire joined the RezLegal law firm in Ponte Vedra Beach as an associate attorney.
A graduate of the University of North Carolina and the University of Georgia School of Law, McGuire focuses her practice on general business law including corporate formation and restructuring, drafting purchase and sale agreements, operating agreements, shareholder agreements and bylaws.
Small firm team forming for Freed to Run marathon
Attorney Mike Duncan of Duncan Trial & Mediation is calling on peers to join him on a solo and small firm relay team that will participate in one of the six Freed to Run marathons benefiting Jacksonville Area Legal Aid's Northeast Florida Medical Legal Partnership. 
Freed to Run is scheduled Dec. 15-20, starting on the steps of the state Supreme Court in Tallahassee and finishing six days later on the lawn at the Duval County Courthouse. Each daily segment will begin and end at a county courthouse along the route. 
Duncan plans to have the solo and small firm relay team run Dec. 19, beginning at the Columbia County Courthouse in Lake City.
A shuttle bus provided by Elite Parking Services will shuttle teams from Jacksonville to the start of each day's marathon, pick up and drop off the relay runners along the route and bring them home at the end of the day. 
Established by Gunster, Yoakley & Stewart shareholder Mike Freed, Freed to Run is helping JALA raise $1 million, which will be matched at $1.25 million by Baptist Health to endow the medical legal partnership.
It makes it possible for pediatric patients and their families in Northeast Florida to receive civil legal help with issues from access to health benefits to housing and special education.    
If you are interested in participating in the solo and small firm relay team, email [email protected] or call (904) 655-2475.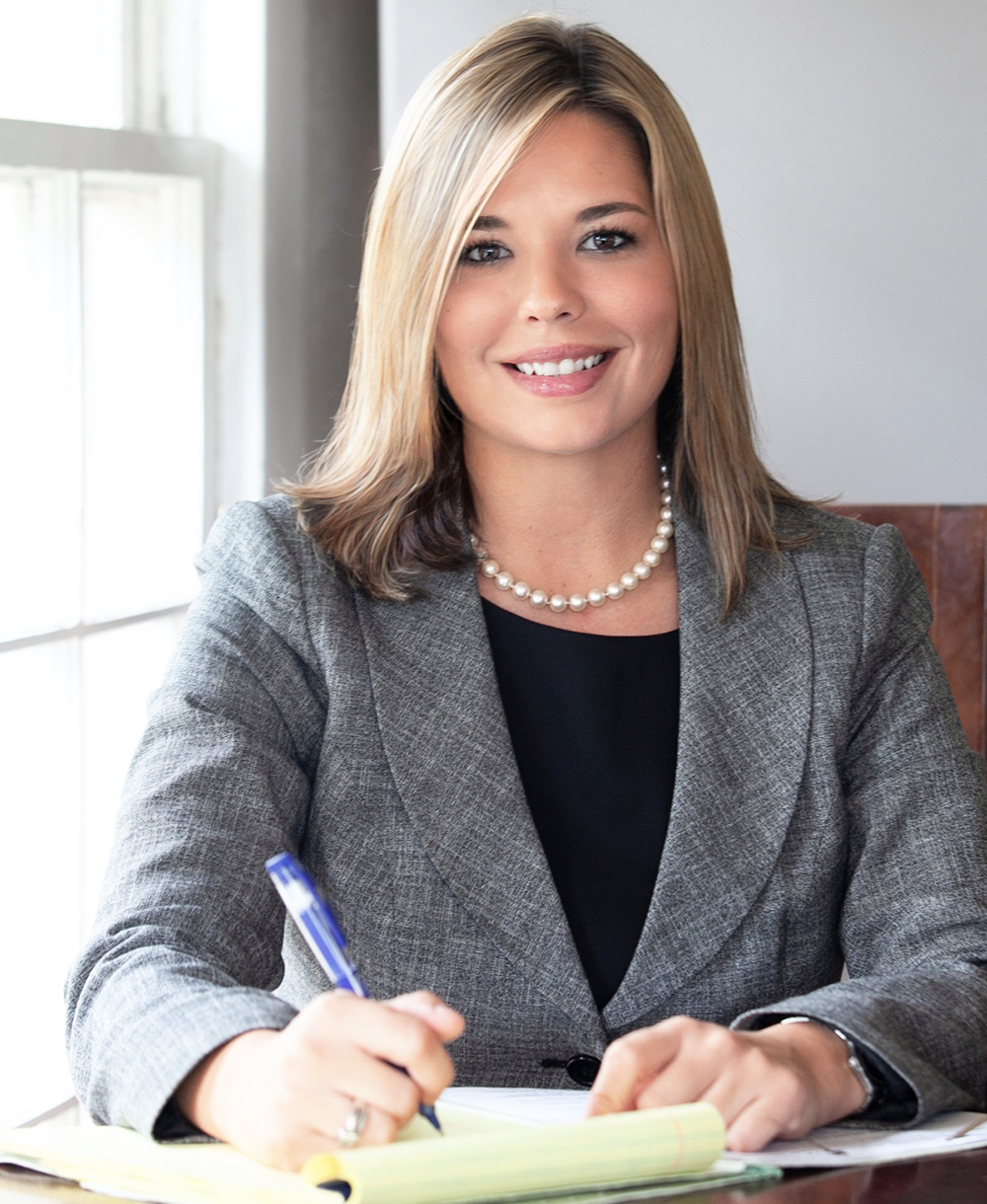 Law firm adds shareholders
Attorneys Megan Cunningham, Beth Sammons and BeJae Shelton have become shareholders with the Finnell, McGuiness, Nezami & Andux law firm.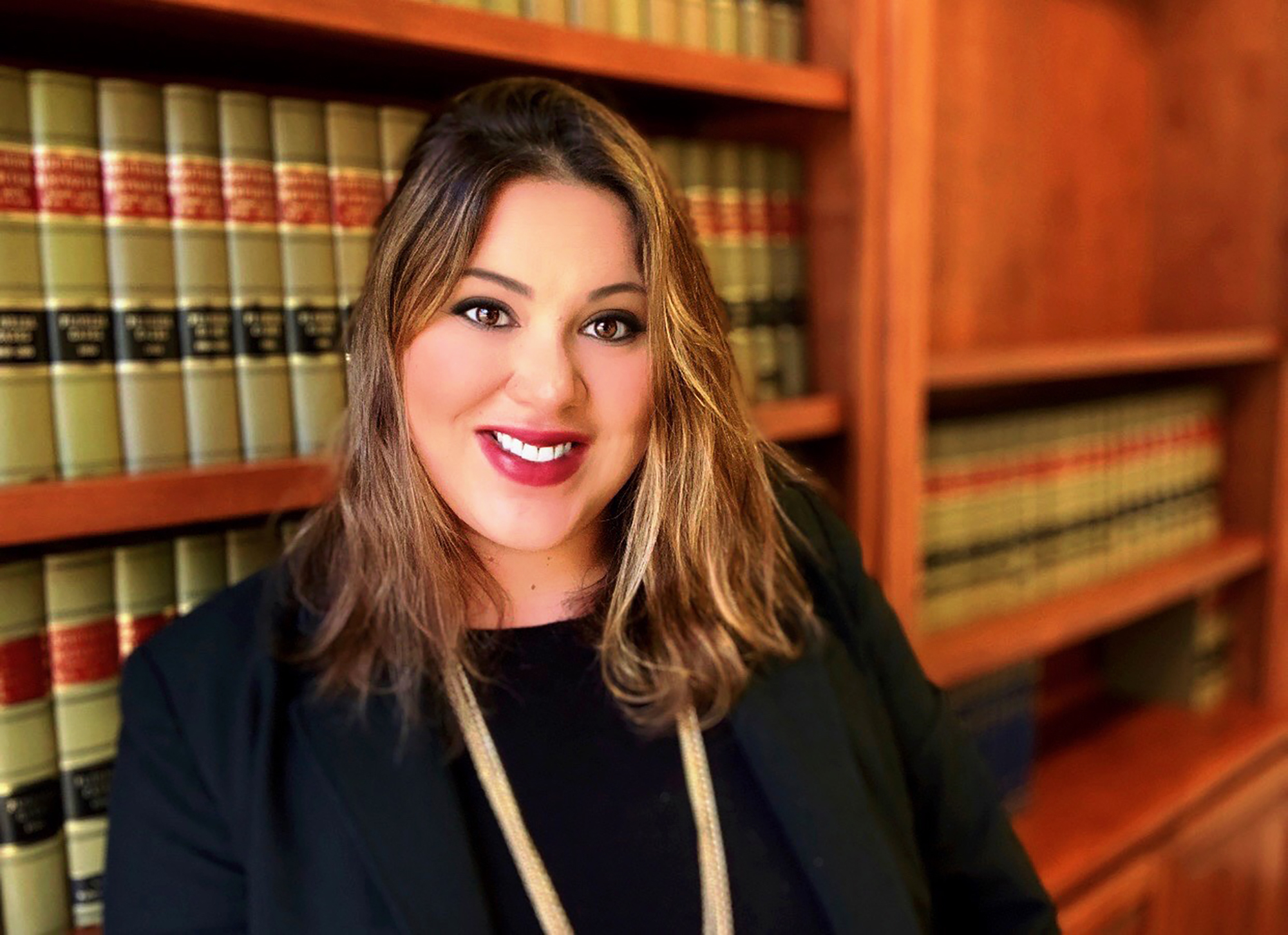 They are graduates of Florida Coastal School of Law.
Cunningham was admitted to The Florida Bar in 2014, Sammons was admitted in 2007 and Shelton was admitted in 2012.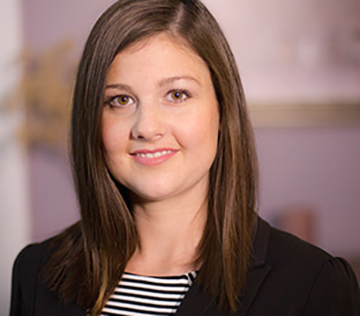 The firm practices criminal defense law and will continue under the name Finnell, McGuinness, Nezami & Andux P.A.