The first of at least five telehealth clinics in St. Johns County Publix locations opened  Friday in Nocatee. 
In March, Publix and Flagler Health+ announced an exclusive partnership to provide telehealth services in the grocer's St. Johns County locations.
Publix also built a pharmacy inside Flagler Hospital in St. Augustine earlier this year. 
As Publix continues to renovate stores in St. Johns County, Flagler Health+ spokeswoman Gina Mangus said telehealth clinics would be added. 
At the Nocatee location at 120 Marketside Avenue, the telehealth clinic is a small room adjacent to the pharmacy.
 It houses a telehealth kiosk, which is equipped with teleconferencing equipment to allow the patient and doctor to see and hear each other.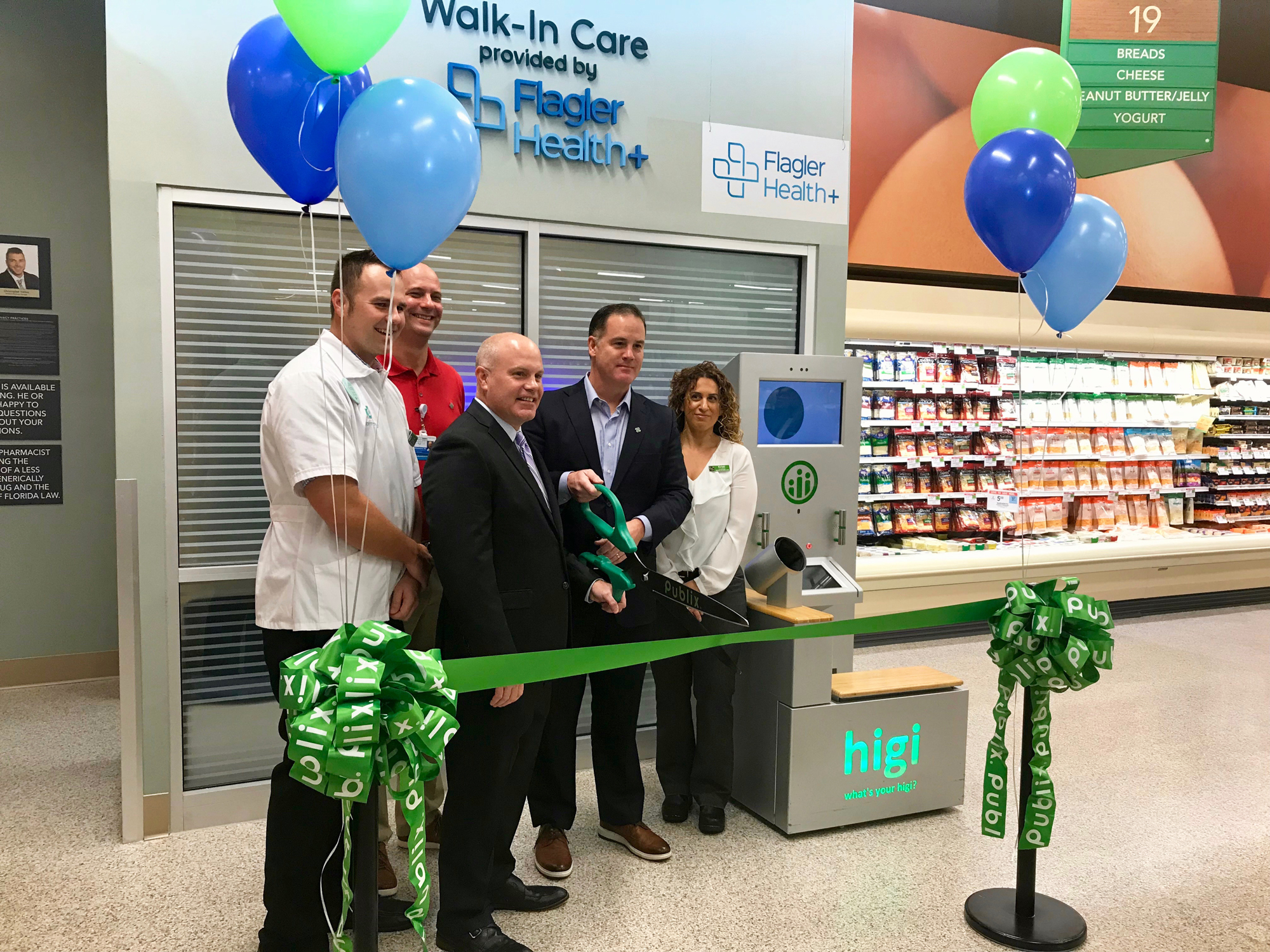 Along the sides of the screen, there's medical equipment like a stethoscope, blood pressure cuff, pulse oximeter and thermometer for the patients to use and record their results in the telehealth computer system.
The doctor will instruct the patient to use certain equipment during the visit, or the information from the equipment can be provided before seeing the doctor.
The average wait time to see a doctor after filling out the information and paying is around 10 minutes. 
The doctor then provides a diagnosis and writes a prescription as needed, which can be filled at the adjacent Publix Pharmacy. 
The telehealth kiosks will be staffed remotely by Flagler Health+ doctors in the area, or by American Well doctors. American Well also provides the technology and platform for the telehealth clinics. 
Publix pharmacists are available to assist patients through the process. The co-pay, paid before a patient sees the doctor, is $59. 
Publix has a similar partnership with BayCare Health System in Tampa, providing telehealth sites to four counties in the Tampa Bay area. The first Tampa-area clinic opened in December 2017 in Valrico.
The two companies plan to open 26 sites across four counties. 
"We recognize that not only here, but in the United States, there's an affordability issue," said Flagler Health+ President and CEO Jason Barrett.
"And we recognize that we can provide care in a meaningful way with our key partnerships. We both came together to recognize that we're going to have to do something together to address not only access, but affordability," he said.