Lisa Valentine has been with HCA Healthcare for 27 years, most recently as CEO with Summerville Medical Center outside of Charleston, South Carolina. 
For the past few years, she said she's had her sights set on becoming CEO at Orange Park Medical Center. 
She's long admired the hospital's "reputation for clinical excellence" as well as the culture, which she said feels like neighbors caring for neighbors. 
Less than a month ago, she started as CEO at the hospital after former CEO Chad Patrick stepped down to lead an HCA hospital in Asheville, North Carolina. So far, it's met her expectations.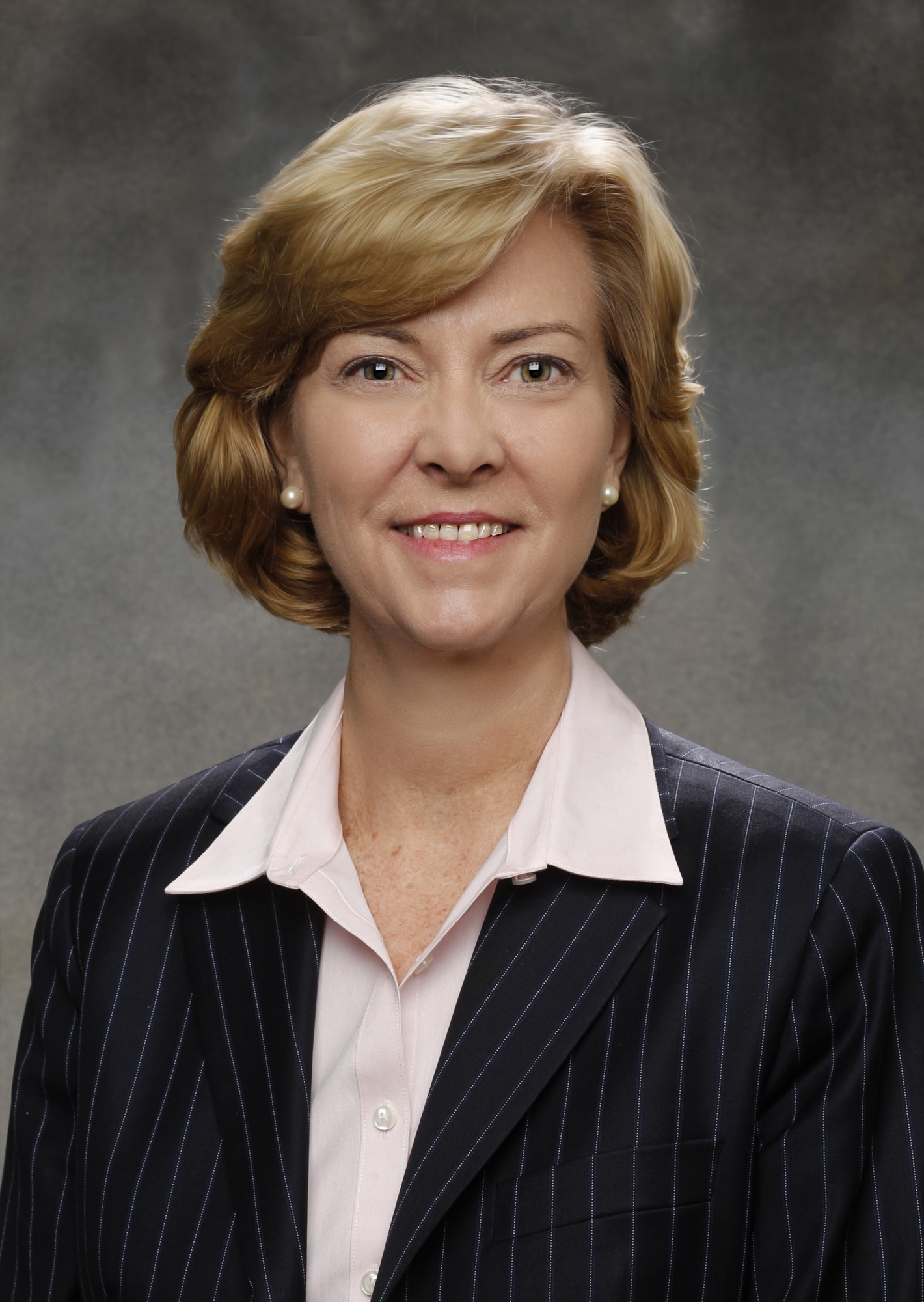 "In the first three weeks I've seen all of that and more," she said. "It's been fun."
Valentine comes onboard at Orange Park Medical Center during its largest expansion yet – a $126 million project that includes a five-story patient tower, medical office building, kitchen and dining expansion, and more cardiac and neonatal intensive care unit offerings. 
"I think what the team has done so well is really grow to meet the needs of the community," Valentine said. "Really the depth and the expansiveness of those service lines to me is incredibly impressive here at the hospital."
With the expansion, Orange Park Medical Center will add 200 jobs to its existing 1,300. It's the largest employer in Clay County. As a for-profit institution, it pays more than $14 million in state and local taxes annually, she said.
"We're proud to be making investments in our community and helping to serve the area," she said. 
Valentine is no stranger to multimillion-dollar expansions. As she left Summerville Medical Center, it was undergoing a $100 million expansion to its emergency room and women's and children's services.
The Clay County area is expanding rapidly, creating a need for more services at the hospital.
"From a health care market standpoint, obviously this is a fast-paced, growing community," she said.
With the repeal of Florida's certificate of need law, hospitals no longer need to prove a demonstrated need for expansion. That opens up possibilities for the hospital, Valentine said.
"It eliminates one regulatory hurdle to growth," she said. "I think our goal is to really use the opportunity to say, where do we go next? What do we need to build? Where do we need to build and expand here at the hospital and where do we need to expand outside that in the surrounding area?"
In April, the hospital opened its second free-standing ER in Normandy Park, which she said will see its 10,000th patient in a few weeks. The hospital also plans to increase capacity at its Park West free-standing ER, which was built in 2015.
She said free-standing ER locations help the hospital provide greater access to high-quality clinical care from the hospital and expand its overall capacity.
"I think the volumes really speak for themselves. The need is there," she said. "People are coming to receive services and, certainly, if they need hospital care following that emergency visit, Orange Park Medical Center is ready and capable of caring for those patients."
As for her goals for the hospital, she already sees it as high-performing, but wants to continue to grow service lines, recruit top talent and meet the needs of the surrounding community.
Valentine, 56, started her career as a physical therapist after receiving her bachelor's degree from the University of Florida. She later earned her master's from Virginia Commonwealth University in health services administration. 
She said she tries to bring her clinical experience to the role, helping her better relate to staff and patients as an executive.
Before serving as CEO at Summerville, Valentine was chief operating officer and worked in rehabilitation services at Henrico Doctors' Hospital in Richmond, Virginia. 
She's Orange Park Medical Center's first female CEO. 
"I'm a mom, I'm a daughter, I'm a wife. I think those family experiences allow me to be a better leader because I can very often relate to what our patients and families are going through and what our staff are going through," Valentine said.
"I try to bring all of that to the role of CEO so that I can be a better support for the team that works here."