Cecil Commerce Center master developer Hillwood is marketing a proposed 450,000-square-foot building for lease at the Westside business park.
CBRE Inc. is the sales and leasing agent for the project in Hillwood's AllianceFlorida at Cecil Commerce Center.
A marketing brochure circulated Wednesday shows the proposed Building A-2 in the 13000 block of 103rd Street, near the Amazon.com and the Wayfair fulfillment centers. It backs up the General Electric Oil & Gas valve manufacturing plant.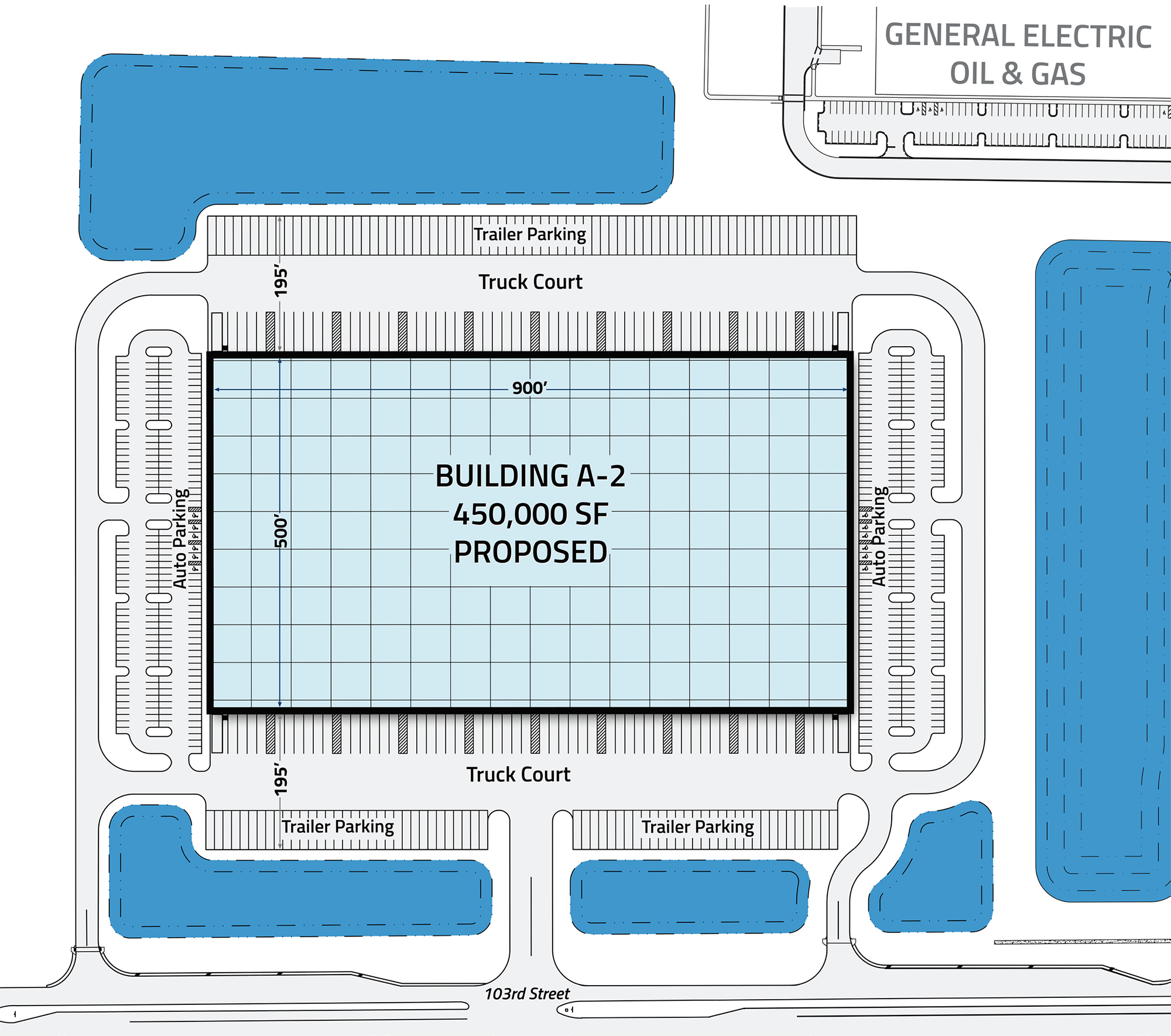 The proposed building is configured as a cross-dock, a logistics design for efficiency in loading and unloading.
It will include parking for 400 cars and two truck courts with space for 140 trailers.
In May, Hillwood Senior Vice President Dan Tatsch said construction of the speculative building will depend on how quickly other warehouses lease up around Northeast Florida.
Terry Quarterman, first vice president with CBRE's Industrial Specialty Group, and CBRE associate Ben Stewart are marketing the structure.
The city owns Cecil Commerce Center and contracted with Hillwood to develop it.