VyStar Credit Union, which has been demolishing the interior of the 100 W. Bay St. building it bought next to its 23-story Downtown tower, is taking a few more steps toward redevelopment.
The Jacksonville-based financial services organization seeks a permit for a $15.3 million project to make interior renovations and exterior improvements to the 10-story West Bay Street building.
VyStar Credit Union bought the SunTrust Tower at 76 S. Laura St. and a parking garage in July 2018 for $59 million and the adjacent former Life of the South Building on West Bay Street in February for $5 million. 
At the tower, it seeks a permit to renovate a former first-floor bank office into a VyStar branch at a cost of $1.5 million.
The branch will move from the Ed Ball Building at 214 N. Hogan St. to almost 4,000 square feet at the VyStar Tower by early next year.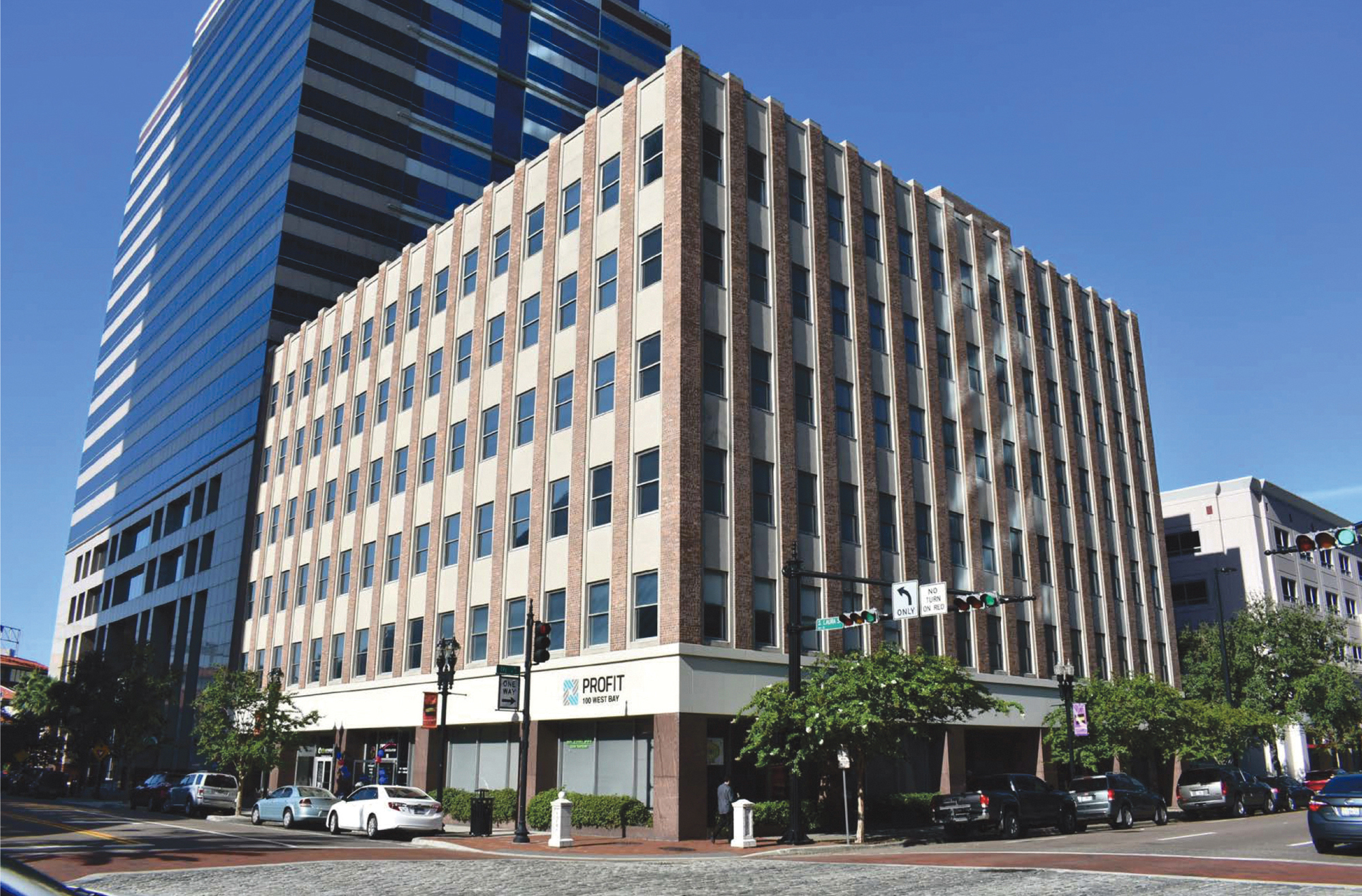 Both buildings are under renovation.
VyStar Chief Marketing and Planning Officer Judy Walz said the time frame for those projects to be completed is the first quarter.
VyStar put its name on the tower in July.
VyStar intends to move its headquarters operations and up to 1,000 people Downtown. It will move its headquarters functions from Blanding Boulevard in Southwest Jacksonville.
As of August, VyStar moved 250 employees Downtown and another 250 will relocate by year-end, according to a VyStar executive. 
Up to 350 employees will move into the former Life of the South Building starting in February. Upgrades and improvements include retail space on the first floor and rooftop.
VyStar is creating a Downtown campus on the property, including in the alley between the buildings.
VyStar President and CEO Brian Wolfburg said in June he expects to create indoor and exterior amenities for VyStar employees, including sculptures; shipping containers to house pop-up retail like farmers markets; and other features, including at the food truck court along Hogan Street.