Investors paid more than $126 million for three Northeast Florida apartment communities, two in Jacksonville and one in Orange Park.
Park at Anzio
The 520-unit Park at Anzio sold Aug. 30 for $63.5 million to Tampa-based Mandarin Property Holdings LLC, an investment venture with Mandarin Associates Holdings LLC as managing member.
The seller was the Reserve at Mandarin LLC, a subsidiary of Tampa-based American Landmark LLC, led by President and CEO Joseph Lubeck.
The community, at 4083 Sunbeam Road in Mandarin, was built in the mid-1980s. It comprises three parcels, totaling 36.53 acres. Landmark paid $36 million for it in 2016. The sale is 76% gain in three years.
Rents range from $806 for a one-bedroom unit to $1,598 for a three-bedroom, three-bath unit.
Amenities include a renovated clubhouse, two pools, a dog park with an agility course, two fitness centers, outdoor kitchens, a playground, tennis court, extra storage, package service and pet care.
Tampa-based Blue Roc Premier Properties LLC is the property manager.
Planned renovations included exterior upgrades with paint, landscaping, and signage and an entry gate system, said Charlie Faramo, vice president of acquisitions at Blue Roc Premier. Interior renovations, previously completed in 380 units, will continue with 140 units to receive granite countertops, new appliances, upgraded faucets and lighting, flooring, a kitchen backsplash and a washer and dryer.
Faramo said plans are to spend $4.6 million on improvements with projected rent increases of 17% to 20%.
Blue Roc Premier manages nine properties in the Jacksonville area, most on the Southside.
Faramo said Blue Roc was focused on the Interstate 4 corridor between Tampa and Daytona before entering the Jacksonville market about five years ago.
At the time,  Jacksonville's multifamily market was up-and-coming, with not a lot of investors seeking deals, and there was an opportunity to acquire properties at reasonable prices, he said.
"Now the secret has gotten out, how well the Jacksonville market's been doing, it's gotten a little more competitive," Faramo said.
"Overall we still like the Jacksonville market, it still has a lot of opportunity and a lot happening in Jacksonville. (There's) a lot of good growth with retail at St. Johns Town Center. You just have to make sure you buy in the right pockets," he said.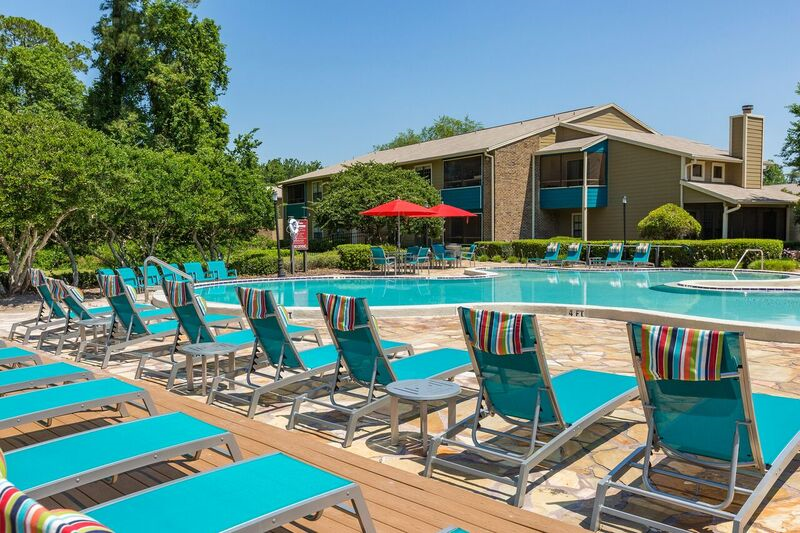 Pointe Parc at St. Johns 
Also Aug. 30,  American Landmark sold the 360-unit Pointe Parc at St. Johns for $42.63 million.
American Landmark LLC sold the property through Glades JV LLC to Parkland-based Capital Vision Management LLC, through Atlantic Multi Family 7 Apple LLC.
American Landmark acquired the property in 2016 for $29.36 million. The sale is a 45% gain in three years.
Capital Vision Management has four authorized members, two in Parkland, one in Rockville, Maryland, and one in New York City.
Pointe Parc at St. Johns, at 7524 Southside Blvd., was built in 1985. The 25.78-acre property is on the west side of Southside Boulevard, between Butler Boulevard and Baymeadows Road.
Rents range from $881 for a one-bedroom to $1,294 for a two-bedroom unit.
The buyer was unavailable for comment.
The Woods of Filmore
California-based Laguna Point Properties, through PAC-622 Filmore LP, bought The Woods of Filmore apartments in Orange Park, on Sept. 6, for $20.7 million.
The sellers were New York City-based Filmore CE Owner LLC and Filmore Partners LLC. 
Joe Ayers and Cliff Taylor of CBRE Group Inc., represented the seller of the 13.39-acre, 200-unit multifamily property at 622 Filmore St., northwest of Constitution Drive and Blanding Boulevard. 
The complex comprises 50 buildings that were consolidated under a single ownership in 2018, according to a CBRE news release.