A St. Louis-based barbecue chain wants to open in the former Panera Bread restaurant at 12959 Atlantic Blvd., east of Girvin Road.
Shy Patel, one of four members of the franchise ownership group, said April 3 the state's first Sugarfire Smoke House could open within three months of permitting.
The Sugarfire website said the Jacksonville restaurant "brings a new locally owned and operated location straight to the faces of our friends and neighbors."
It will offer dine-in, carryout and delivery as well as catering, including event design and custom menu creation.
Patel is unsure of the timeline because he is waiting on final architectural drawings. Also, Jacksonville is reviewing plans filed remotely. 
Given city- and state-mandated closures, Sugarfire might open with to-go orders.
"We want to open as soon as we can get in the market here," said Patel, who has moved to Jacksonville from St. Louis. His experience includes 13 years with the Bravo Brio Restaurant Group.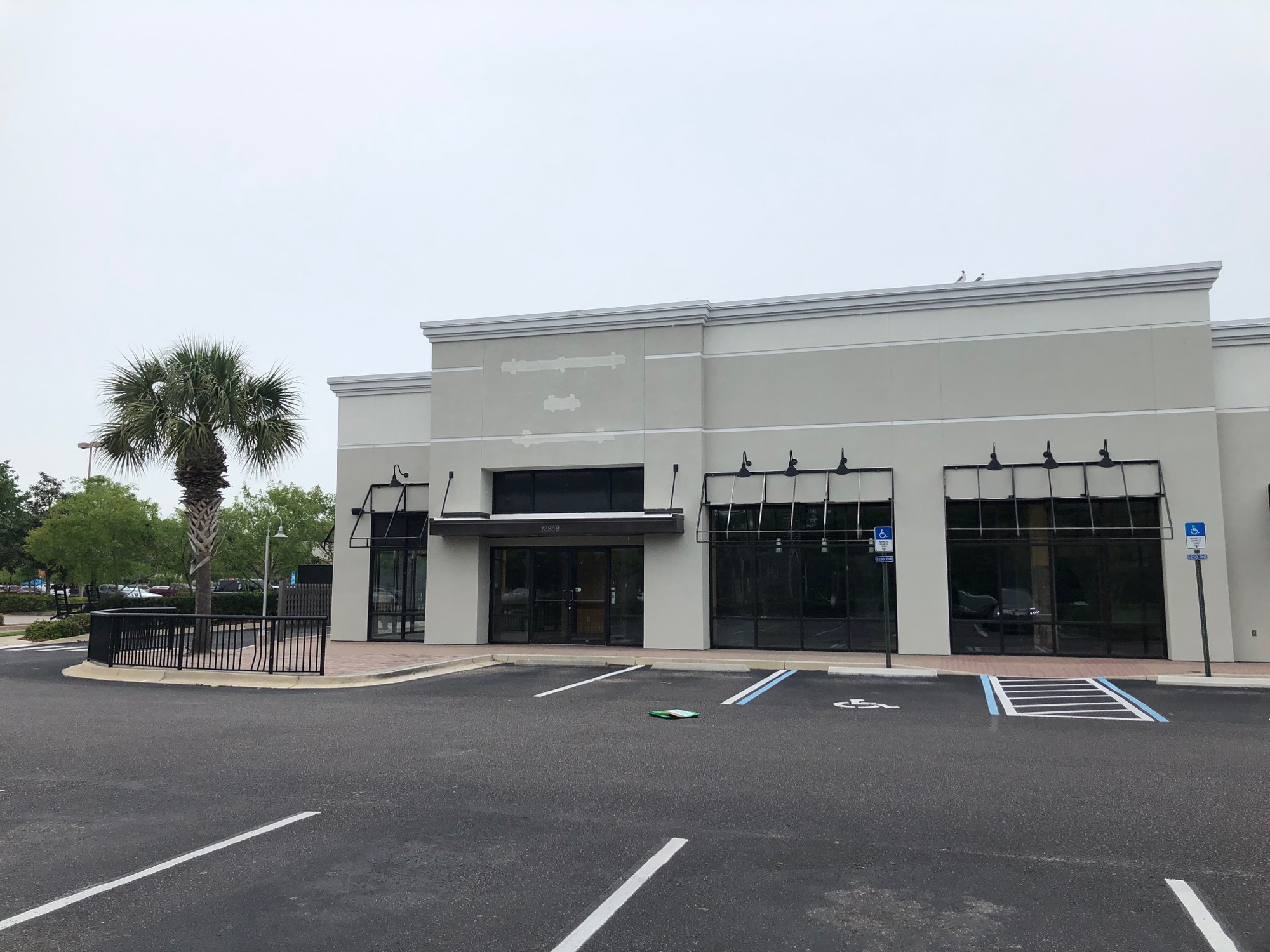 Patel anticipates his group will invest close to $750,000 in the Jacksonville build-out.
The city is reviewing a permit for minor interior demolition for Sugarfire Smoke House in a 4,365-square-foot space in a corner unit at the strip center. The demolition space is about 1,560 square feet. Plans show the contractor, who is not listed, will remove the servery counter, booth and other seating, carpet tiles and other items.
Interior improvements will be separately permitted. ACT Architects LLC of Jacksonville is the designer. 
Once Sugarfire opens, Patel expects to hire 10-15 employees and grow to 20 to 40. He said the restaurant would seat about 90 people inside and on an outside patio, to which he hopes to install a garage door.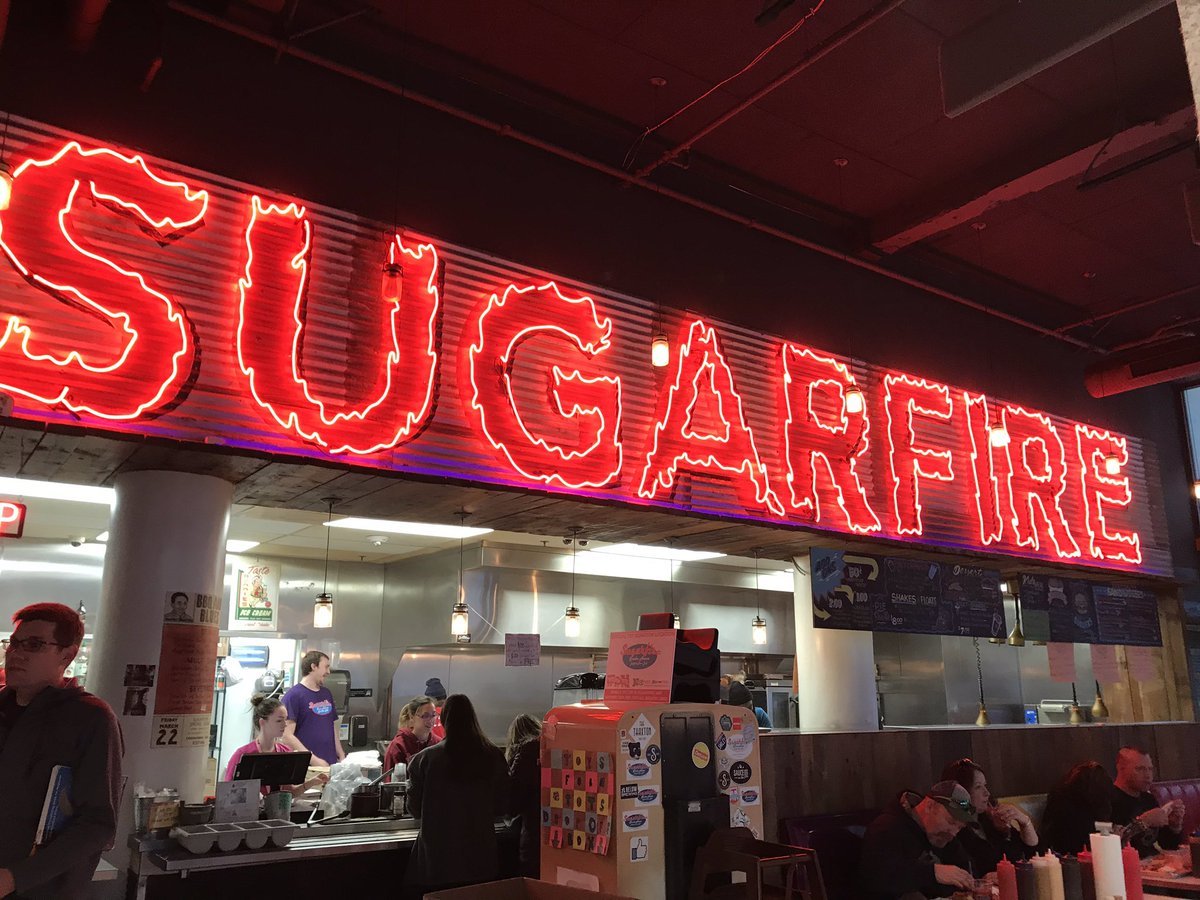 His franchise group, BBQ Florida LLC, intends to open at least eight locations in Florida, including two in Jacksonville. Patel said he hasn't focused on a second location pending the opening of the first.
Sugarfire's menu includes smoked ribs, brisket, pulled pork, turkey and sausage links, salmon, burgers, specialty sandwiches, salads, sides, desserts, shakes and floats, a kid's meal and more. Online ordering for a St. Louis location shows prices for sandwiches start at $8 and meat plates start at $11. There are daily specials, too.
Patel said Sugarfire would serve beer and wine.
CultureMap Dallas reported in December that Sugarfire would open there in June. It said the fast-casual layout will allow patrons to line up at a carving table, and grab a complimentary sample. Patrons line up to order.
Charlie Downs and chef Mike Johnson founded Sugarfire Smoke House in 2012 in St. Louis.
The restaurant has been featured on Food Network's "BBQ, Brews & 'Que," "Beat Bobby Flay!" and "Destination America's BBQ Pitmasters." It also was on "Food Paradise" on the Travel Channel.
The Restaurant Business industry trade site reported in 2019 that Sugarfire was a first-timer on its Future 50. It "bills itself as a place for 'fine-casual chef-driven 'cue,'" the site said.
"Instead of focusing on a regional barbecue style, Sugarfire's website claims that it 'takes the best traditions of the best barbecue cities in the U.S.A. to create a St. Louis-style barbeque that's all its own.'"
One of chef-founder Johnson's team's creations, the Cuban Reuben, took home first prize in sandwiches at the 2018 World Food Championships.
Sugarfire Smoke House has grown to 15 units, comprising 10 in Missouri (six in the St. Louis area); two in Illinois; and one each in Kentucky, Indiana and Colorado.
Three are coming soon to Jacksonville; Dallas; and Cedar Rapids, Iowa.
At the time it grew to 13 units in 2018, storewide sales reached $20.7 million, a rise of nearly 39%, the Restaurant Business site reported.
Panera Bread relocated its Queen's Harbour Yacht & Country Club area bakery-café restaurant in March 2019 to a standalone building at 13201 Atlantic Blvd. The building is a former Applebee's Neighborhood Grill & Bar that was renovated and added a drive-thru.