Owner Benjamin Porter is moving ahead with building out the Regency area Cantina Louie Mexican Street Food in the Shoppes at Monument center his group is developing off Monument Road, north of Regency Square Mall at Interstate 295.
 "We are indeed moving forward with the interior build-out of the Monument location as soon as the shopping center is finished within the next month or so," Porter said April 20 by email. Depending on COVID-19, he estimates opening in October.
Porter said his group temporarily froze construction on new locations in Palm Coast and Daytona Beach, but resumed work. The Palm Coast restaurant could open in July and Daytona Beach in August.
"Overall, I feel that we are starting to see the light at the end of the tunnel and we are expecting to have another great summer," he said.
 Cantina Louie describes itself as a "fun, affordable Mexican Cantina serving authentic Mexican street food," such as tacos, sope, tostadas and tortas. It will serve lunch and dinner. It operates five Florida locations in Jacksonville, Atlantic Beach, Ponte Vedra Beach, St. Augustine and Fernandina Beach. 
"All of our other locations are still open and operating with takeout, carryout and online ordering," Porter said.
Restaurants and bars are closed to seated and congregated customers to prevent spreading of the coranavirus, but can serve customers.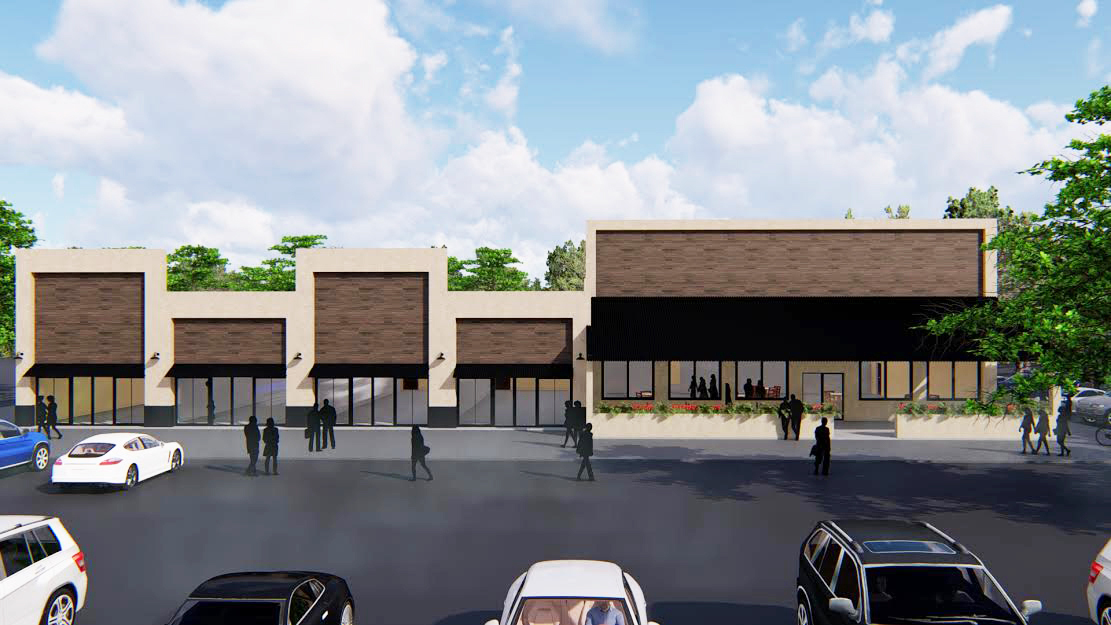 Gov. Ron DeSantis issued an executive order that all restaurants and food establishments in Florida suspend on-premises food and alcohol consumption, allowing their kitchens to remain open for delivery and takeout services. He lifted a ban on delivery or takeout sales of alcohol for food establishments.
"I know that when all of this is said and done, I would like to personally thank Governor DeSantis for allowing us to serve liquor beverages to-go. That alone has allowed us to continue to employ twice as many employees as we would have without it," he said.
Porter said the to-go margaritas "are extremely popular at Cantina Louie."
A franchisee operates in South Asheville, North Carolina. North Carolina doesn't allow alcohol to go, so the effect was worse on business, he said.
Porter said current employment overall is down about 70%, from about 225 to 70. Everyone laid off will be eligible to rehire.
The city is reviewing an application for Cantina Louie to build-out restaurant space at 1040 Hospitality Lane off Monument Road. Styles Smith Plumbing Inc. of Jacksonville Beach is listed as the contractor for the $325,685 project for 4,800 square feet of space along with 1,200 square feet of outdoor dining.
Porter leads property owner ZT Holdings #06 LLC of Jacksonville Beach. He also is a partner and president of the group that owns the Cantina Louie locations.
ShayCore Enterprises Inc. is building the 10,662-square-foot Hospitality Lane retail shell building for ZT Holdings at a cost of $1.6 million. Porter said previously he anticipated up to four additional tenants at 1,400 square feet each.
The 170-seat Cantina Louie will anchor the estimated $3 million Shoppes at Monument.
The city approved a permit April 7 for a monument sign at a cost of $69,000 for Cantina Louie and four blank spaces for other tenant names.  Porter said no other tenants are signed.
Porter said in November he expects to open the Monument restaurant late this summer. He estimated it will need 30-40 employees.
The location is next to a Ruby Tuesday restaurant and Gate gas station and convenience store and in front of the Hampton Inn.
Porter and Luis Cuevas lead ZT Holdings #06 LLC, which bought the property from Gate Petroleum Co. in January 2018 for $1.1 million.