Habitat for Humanity Jacksonville, known as HabiJax, is moving forward with plans to develop a tiny home community in Hyde Grove, southwest of Hyde Grove Elementary School, in West Jacksonville.
The city's Development Services Department and the St. Johns River Water Management District are reviewing civil engineering plans for the single-family home development of 50 tiny homes on 5.67 acres on the east and west sides of Navaho Avenue, south of Wiley Road and west of the Wiley Road Playground.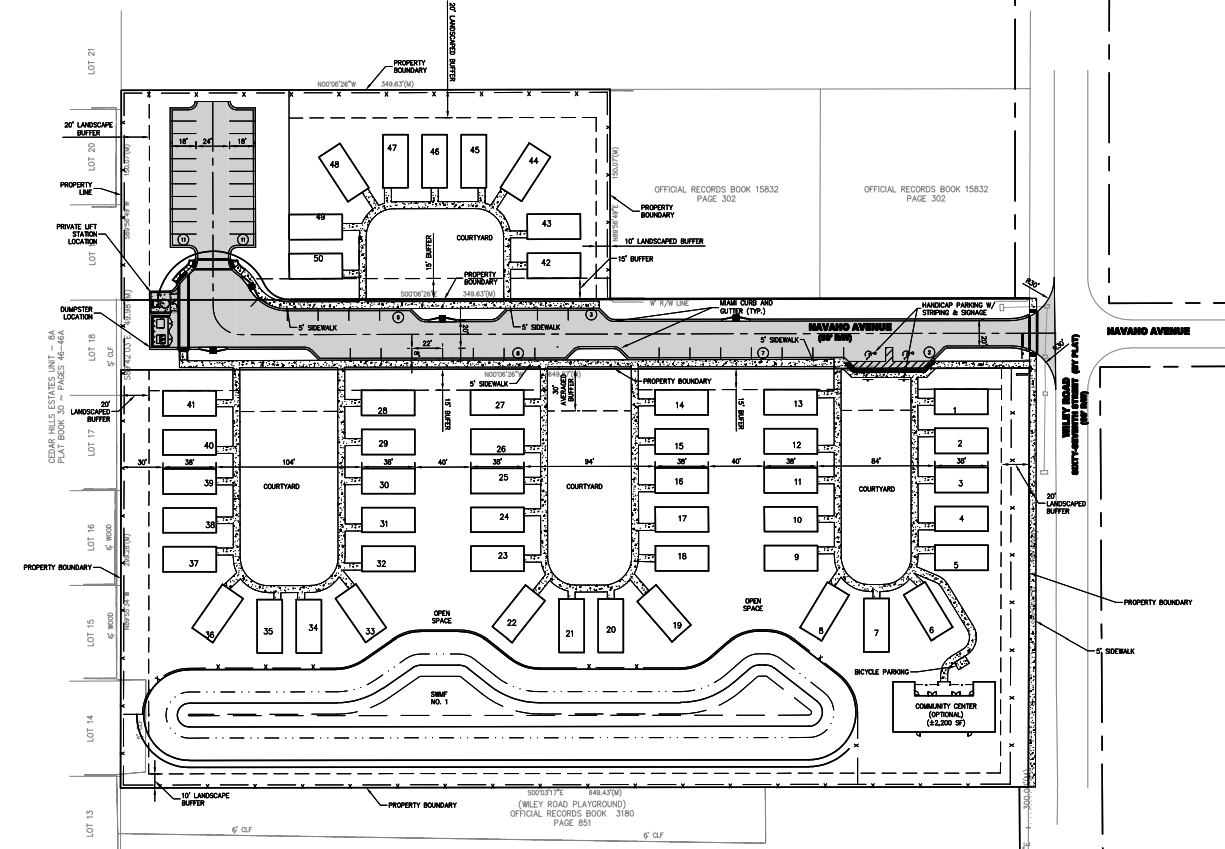 The developer is Navaho-HRDC LLC, managed by Mary Kay O'Rourke, HabiJax president and CEO.
O'Rourke and HabiJax COO Angie Leatherbury did not respond to calls for comment and details regarding the size of the homes or whether they will for rent or for sale.
Plans show four clusters of units grouped around courtyards. An optional 2,200-square-foot community center building is shown in the northeast corner of the property next to Wiley Road and parking is shown in the southwest corner and along Navaho Avenue. A privacy fence surrounds the property. 
England-Thims and Miller Inc. is the civil engineer for the site improvements.
City Council enacted legislation in January to rezone the site from residential medium density-B to planned unit development to allow the project.
Property records indicate the Guillory Family currently owns the property.