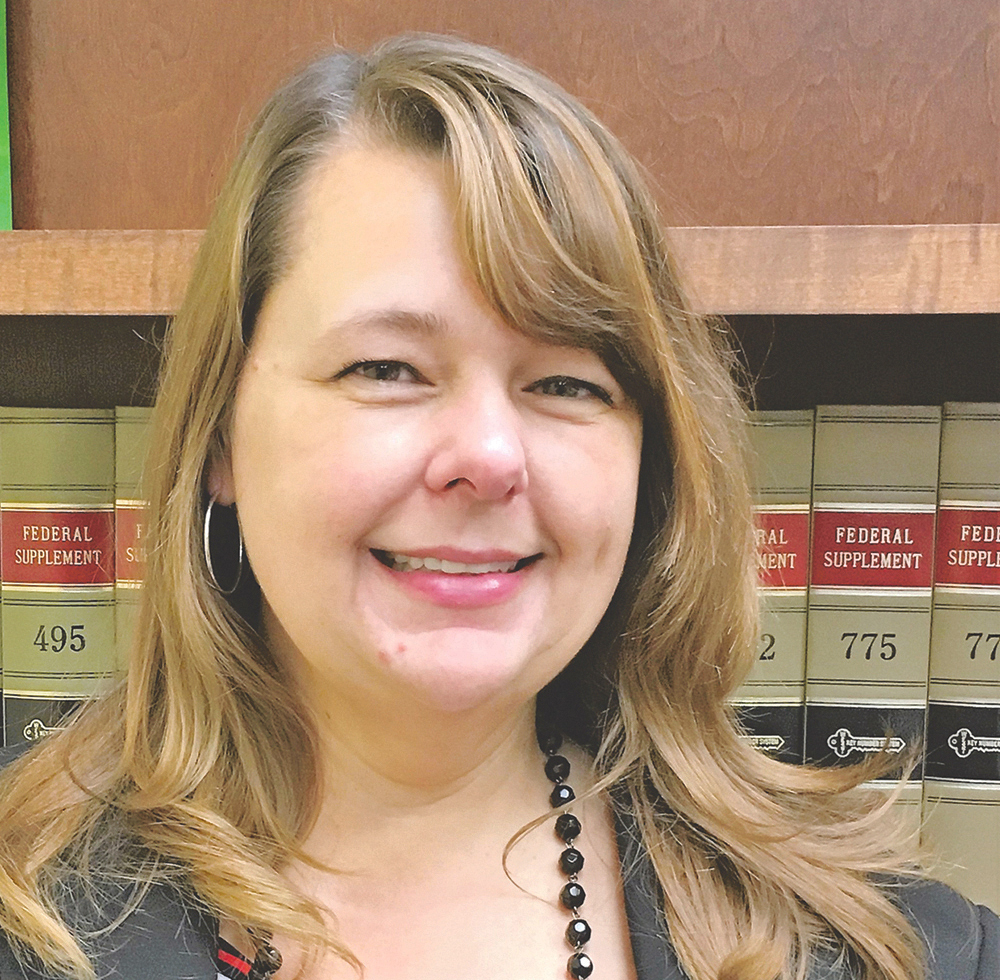 By Missy Davenport • JBA Pro Bono Committee Chair
When a child turns 18, the child's parents or legal guardians no longer have the legal authority to make decisions on behalf of the person.
For people with a developmental disability, assistance with some matters, such as medical and financial decisions, often is needed beyond the age of 18.
The guardian advocacy process helps those parents or legal guardians obtain legal authority to continue caring for their disabled family member. Many families are in need of help with this process and are unable to afford an attorney.
The Guardian Advocacy Project was established in 2018 to help families achieve stability and ensure that loved ones will be able to receive the care that they need.
It began as a collaboration of pro bono attorney Lisa DiFranza, the Nelson Mullins law firm, TIAA Bank and Jacksonville Area Legal Aid. 
DiFranza developed and presented comprehensive training for volunteers and serves as an expert resource for the project. She also provided templates that can be used to create the necessary documents for a guardian advocacy case. 
Attorneys and paralegals at Nelson Mullins and TIAA Bank have taken on several cases and provided much needed assistance.
We receive many requests for help in this area and new volunteers are needed.  
Many people are familiar with the full guardianship process, when a court takes away an incapacitated person's rights and grants those rights to a guardian who acts in the person's best interests.
Florida Statute Chapter 393 provides for the less restrictive option of an appointment of a guardian advocate. In this situation, a guardian advocate may be appointed without an adjudication of incapacity for a person with developmental disabilities who lacks the decision-making ability to complete some, but not all, of the necessary tasks to care for his or her person, property or estate.
For the establishment of guardian advocacy, the person with a developmental disability must have an intellectual disability, cerebral palsy, autism, spina bifida, Down syndrome, Phelan-McDermid syndrome or Prader-Willi syndrome that was diagnosed before the age of 18 and creates a substantial handicap that can be expected to continue indefinitely.
A lawyer is assigned to the person with developmental disabilities, if they do not have one of their own, and a court hearing will be held so that a judge can determine whether a guardian advocate is needed and in what areas help is needed. 
The guardian advocacy option allows for a balance between providing the person with a development disability as much freedom and independence as possible while still ensuring that family members can assist and intervene if needed.  
JALA receives many requests for assistance in this area and we need more volunteer attorneys.  We only accept uncontested cases and there usually is just one client meeting and one hearing required.
A basic guardian advocacy training webinar is available to volunteers upon request and attorneys new to this process can be paired with an expert resource attorney.
After the initial meeting with the client (which can be done remotely), the volunteer attorney files the petition, sets the hearing and attends the hearing with the client to get the Guardian Advocacy final judgment. 
Several volunteers say they enjoyed working with these families and that it was a profound experience to use their legal ability to dramatically improve the lives of families in need.
If you would like more information about how you can get involved with this important and worthwhile project, contact Missy Davenport at JALA.  
To review cases in need of placement, visit floridaprobonomatters.org and type your county in the general search field. 
For information on projects and clinics, contact [email protected]