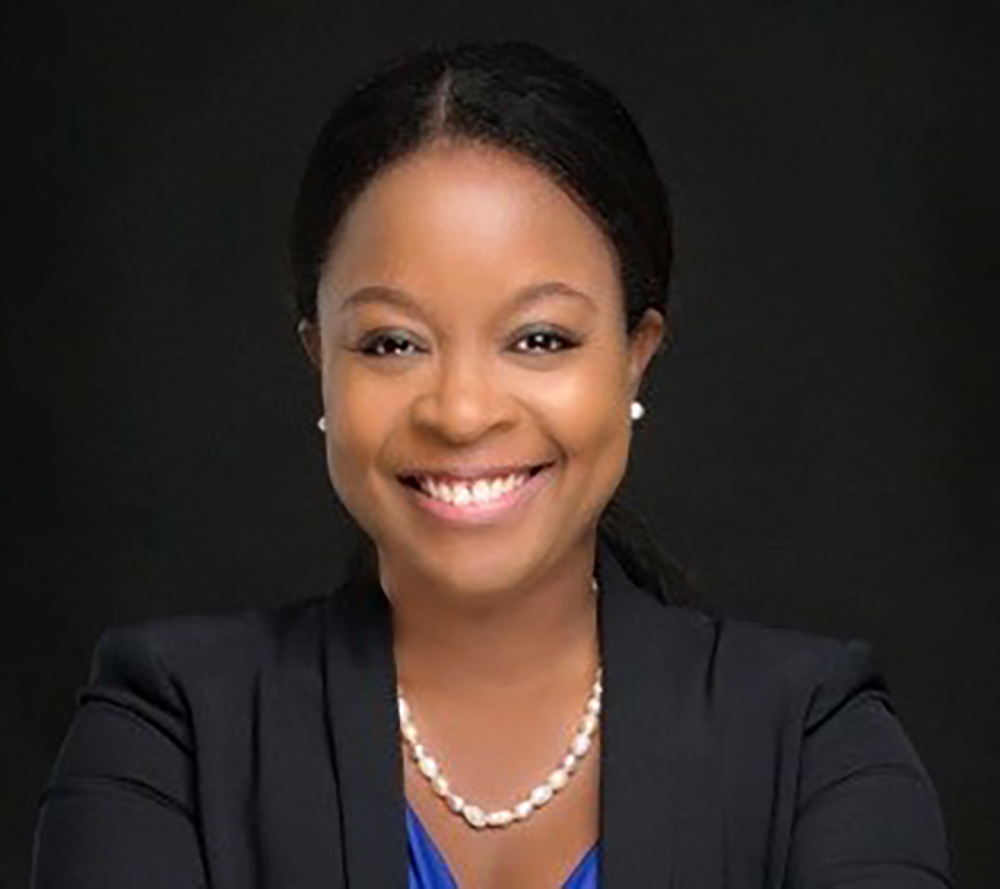 By Iana Benjamin • Bar Bulletin Editor-in-chief
We have been living with COVID-19 for more than nine months. We have flexed our adaptability muscles by having endured lockdowns and isolation. We lived through the closing of our favorite places to dine and appreciate more than ever what it feels like to sit down in a restaurant.
We have adjusted to quarantine and social distancing. We have selected our favorite face masks to wear and showcase.
We have educated children at home. We have traveled locally instead of to distant destinations. We have spent more time in our homes and maybe made improvements to said lodgings.
We have worked remotely and had more videoconferences than any of us would have expected.
In the past nine months, we have listened to reports and statistics from scientists and health leaders. We have applauded front-line workers and watched businesses adapt. Some closed for good, some reopened in a smaller capacity.
We have experienced loss through death and unemployment – and most of us for the way we experienced life before COVID-19. We have been permanently changed by this pandemic. 
So here we are nine months into this and many of us could articulate what pandemic fatigue feels like.
Gavi, the Vaccine Alliance describes pandemic fatigue as feeling overwhelmed with still having to maintain a state of constant vigilance, in this case months after the pandemic started, and a weariness to abide by restrictions.
The Mayo Clinic tells us that burnout is not a medical diagnosis, but a state of emotional, physical and mental exhaustion caused by excessive and prolonged stress. It occurs when you feel overwhelmed, emotionally drained and unable to meet constant demands.
More from Gavi: The COVID-19 pandemic substantially changed daily life in ways that may impact mental health. A study compared a nationally representative online sample of 2,032 U.S. adults in late April to 19,330 U.S. adult internet users who participated in the 2018 National Health Interview Survey using the Kessler-6 scale of mental distress in the past 30 days.
Compared to the 2018 NHIS sample, U.S. adults in April were eight times more likely to fit criteria for serious mental illness (27.7% vs. 3.4%) and three times more likely to fit criteria for moderate or serious mental illness (70.4% vs. 22.0%) than in 2018.
Differences between the years appeared across all demographic groups, with larger differences among younger adults and those with children in the household. 
These considerable levels of mental distress may portend substantial increases in diagnosed mental disorders and in the morbidity and mortality associated with them. 
I submit that we should rest as much as we can and find balance in our daily lives as best as we can.
A bright spot that is approaching is the holiday season. Many of us may have the opportunity to congregate with family and friends. It is important though that through congregation, that we stay vigilant and remain flexible.
We all have a story about how difficult it has been to navigate life during this pandemic. If you are like me, you are interested in getting some in-person gatherings together with your loved ones.
I intend to keep monitoring what the virus is doing locally before cementing any of my plans. I know that companionship is especially important during the holidays, but it is just as important to identify safe ways to go about making plans for gatherings.
When in-person gatherings are not possible, we know that it may be possible to connect virtually. It is the connection, whether in-person or virtually, that will be beneficial to mental health, and those connections can help ward off pandemic fatigue, breaking points and burnout. 
Take the time to connect with others today.  
Iana Benjamin is editor-in-chief of Jacksonville Bar Association's Bar Bulletin and a litigation attorney with Cordell Law.