By Kathryn Stanfill • Young Lawyers Section Board of Governors
The votes were tallied as tails were wagging and winners of the 2nd annual Jacksonville Bar Association Young Lawyers Section Pet Costume Contest are in the history book.
The inaugural contest was such a success it has become an annual tradition. Unfortunately, as has been the case with nearly everything in 2020, this year's event required some significant tweaking.
Last year, pets and owners were able to socialize and play, with the only cares being comradery and friendly competition. Now that seems like a lifetime ago. Since the COVID-19 outbreak, in-person events are switched to virtual events.
This year, the YLS invited the JBA pet owners to submit photos of their furry friends dressed up for Halloween for a virtual vote for the best costumes.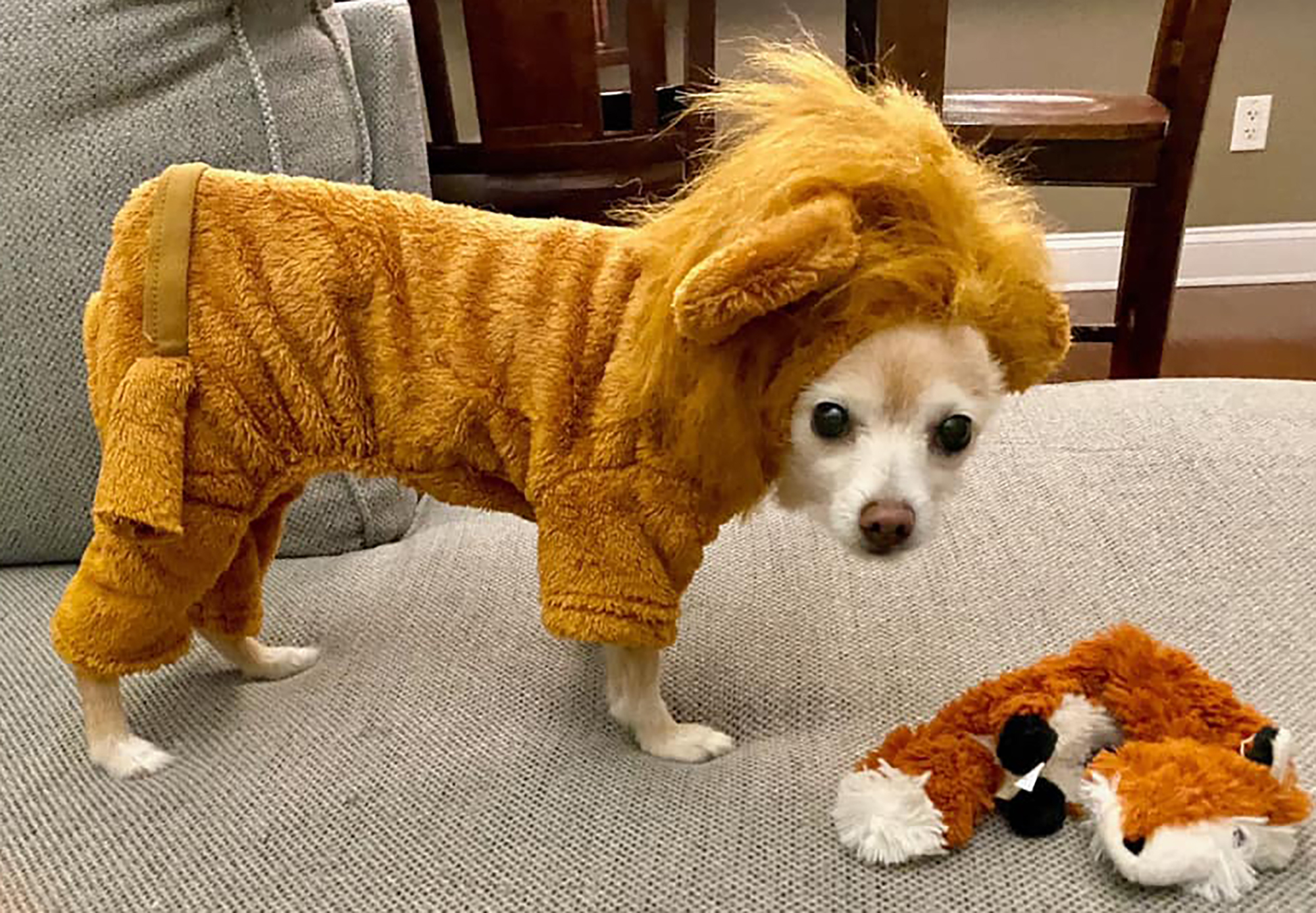 Despite having to do things a little differently this year, JBA members and contestants were eager to compete for a chance to take home the trophy. After all, even though we could not gather in person this year, everyone still enjoyed seeing all the pets ready to trick or treat or rather, get treats.
There were some pawsome costumes and the contestants looked quite fetching.
Majors, my own fur baby, stood proud representing the late and great Notorious RBG with a gavel at the ready to make a ruling.
Sassy, who belongs to Michele Waddell, lived up to her name in her pink cowgirl hat riding in her "Wild Wild West" wagon to match.
Bacon, Theresa Carli Pontieri's pup, was a complete ham in his bacon cheeseburger costume.
Adam Prom's bodyguard, Honey, was fierce as queen of the jungle posing with her prey.
While Nymeria, who calls Erin Johnston mom, was stealthy as she disguised herself as a bat, I do not think the other bats had a clue she is a dog.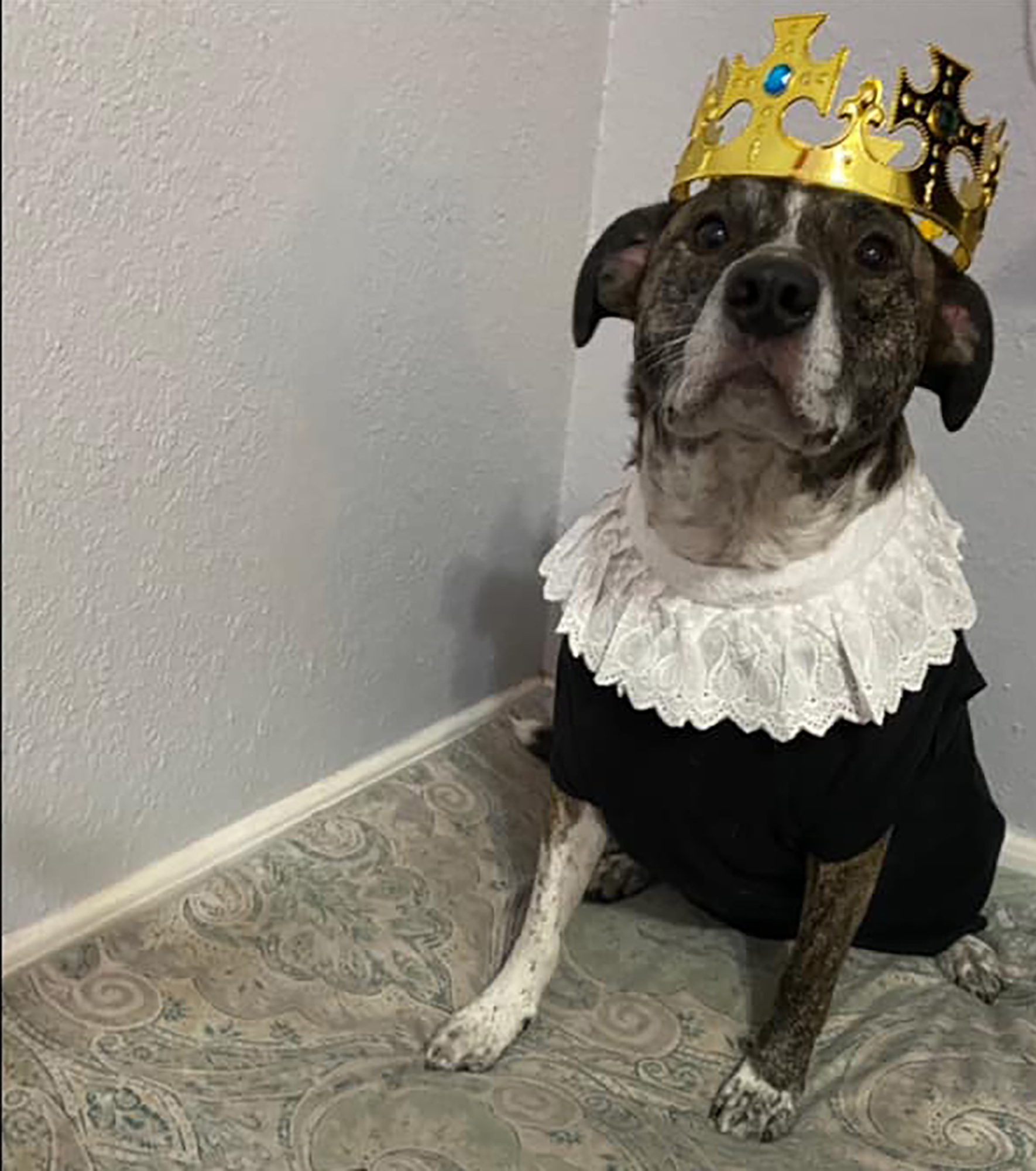 Melanie Kalmanson's two rascals, Wrigley and Turner, played their parts well, as Wrigley was a good boy as a PAWlice Officer busting his brother, Turner, and carting him off to prison. 
Patch, Andrea Lehner's pooch, was on fire dressed up as her favorite snack - a hot dog.
The competition was fierce, and voting was open through the Halloween weekend.
After the votes were counted and treats were rightfully given, first place went to my pooch, Majors. Second place went to Patch and third place went to Honey.
Despite demands for a recount and allegations that some votes were "eaten by my dog," the results stood firm.
You can see all the entries on the YLS Facebook page at Facebook.com/JBAYLS.
Each winner received a gift card to Kanine Social sponsored by attorney Kathryn Henthorn at Watson Reality and Iberia Bank | First Horizon.
Thanks to all the participants, their owners and our sponsors, it was a puptastic event. We look forward to seeing everyone next year, when we hopefully will be able to resume in-person. 
Kathryn Stanfill is an attorney at The Hinson Law Firm where she practices estate planning, guardianship and probate, including probate matters involving personal injury and wrongful death.