In another move toward the adaptive reuse of two historic Downtown buildings, developer JWB Real Estate Capital applied to the city for permits totaling an estimated $9 million in construction costs.
That boosts Jacksonville-based JWB's anticipated investment in the buildings to $11.4 million including the purchase price.
The applications Dec. 22 come after JWB filed civil engineering plans with the city Dec. 18 for review to redevelop the Federal Reserve and Baptist Convention buildings at Hogan and Church streets.
JWB President Alex Sifakis said Dec. 22 the group hopes to start the renovation in the third quarter of 2021. He did not estimate a completion date.
He said both would be renovated simultaneously.
Both are for mixed uses.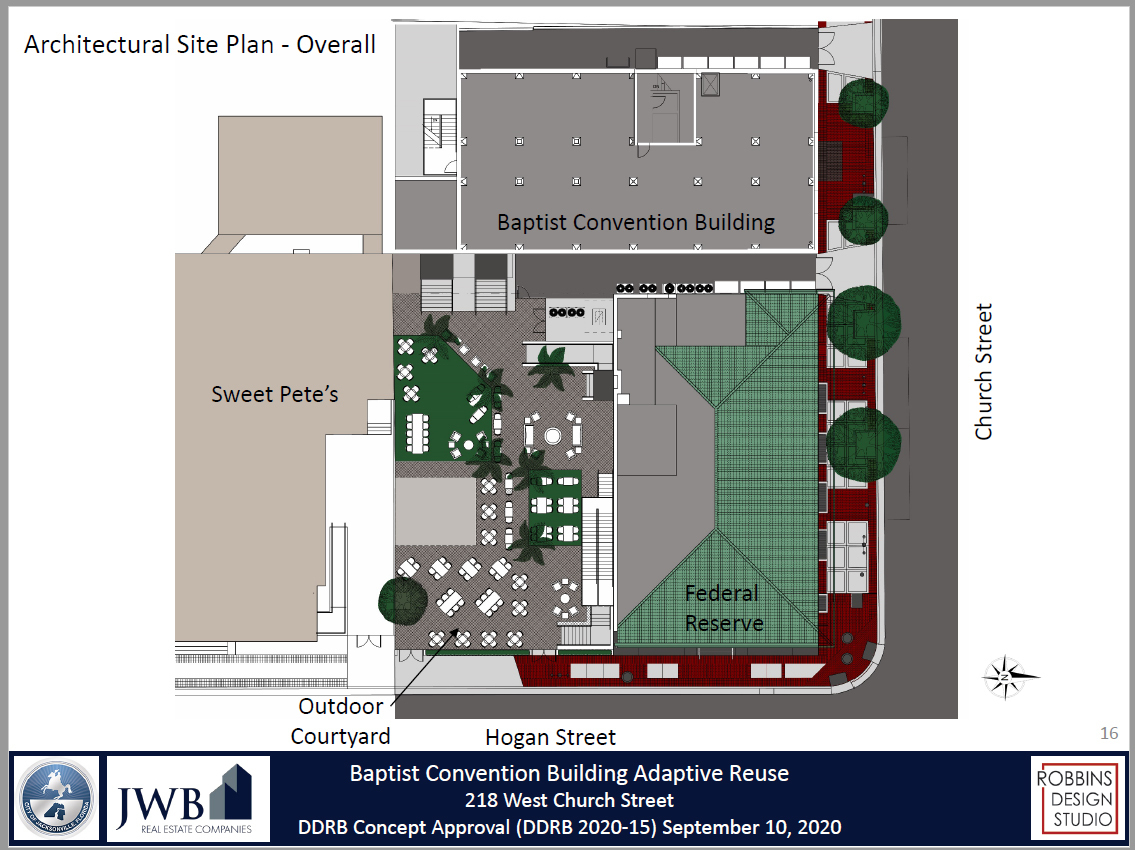 Sifakis did not estimate a total investment cost.
One permit shows that JWB anticipates a $5.8 million adaptive reuse of the Baptist Convention Building at 218 W. Church St. 
The five-story, 25,991-square-foot Baptist Convention Building is designed with a restaurant, 24 studio and one-bedroom apartments and two retail suites.
JWB bought it for $675,000 Aug. 26. The building was developed in 1924. 
The other permit indicates that JWB expects a possible $3.2 million adaptive reuse of the Federal Reserve Building at 424 N. Hogan St.
The four-story, 18,430-square-foot redevelopment includes a restaurant and business and banquet space, along with an exterior courtyard for outdoor dining. 
JWB paid $1.75 million for the building Aug. 3. Property records show it was built in 1922.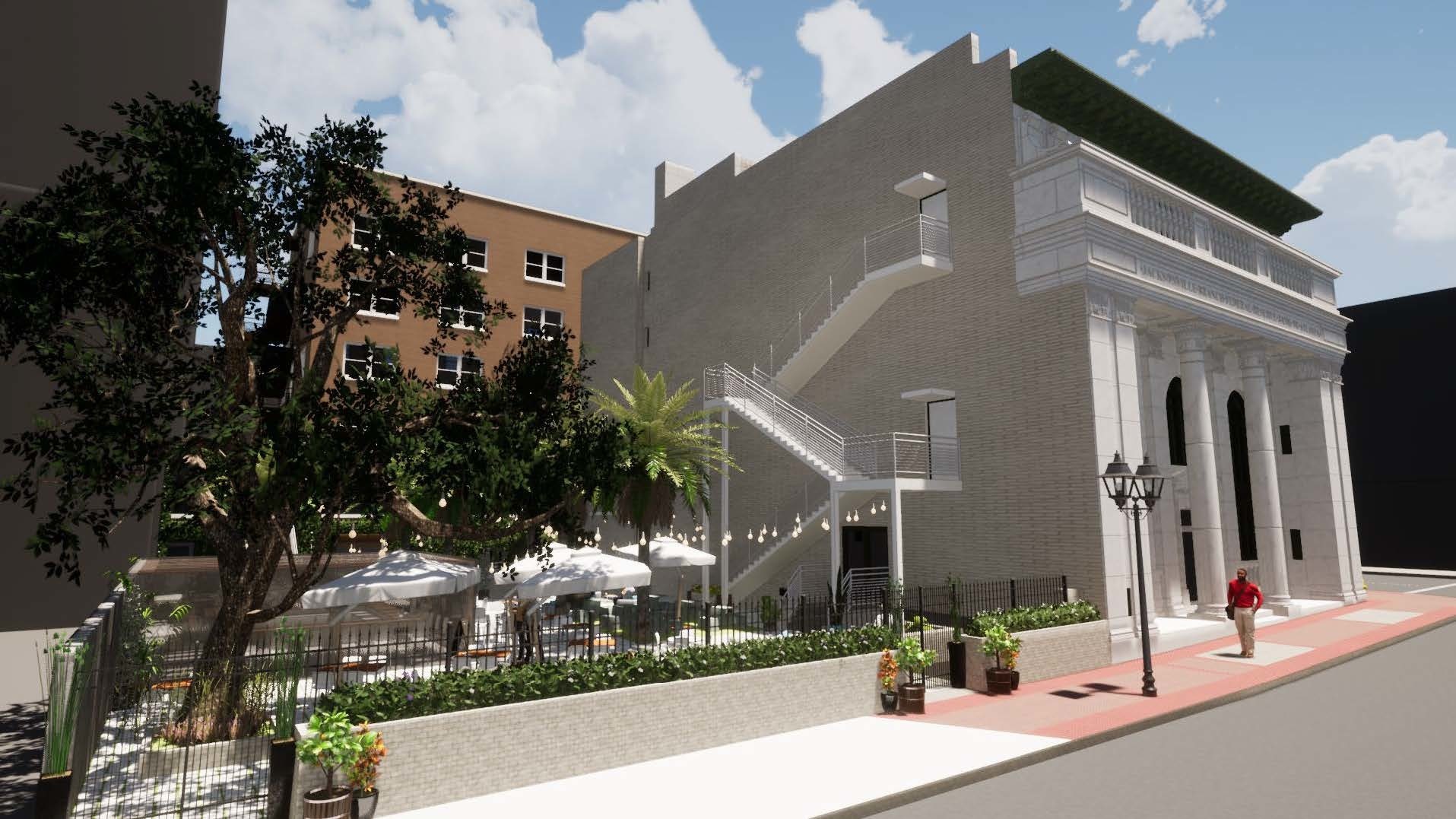 Auld & White Constructors LLC is the contractor for both projects. Brooke Robbins of Robbins Design Studio is the principal architect. 
Connelly & Wicker Inc. is the civil engineer. TLC Engineering Solutions and Atlantic Engineering Services also are on the redevelopment team.
The civil plans include renovating the structures and installing underground utilities, clearing, grading and hardscape construction.
The Downtown Development Review Board granted conceptual design approval in September for the buildings.
JWB plans to link the buildings and a courtyard with the Seminole Building at 400 N. Hogan St., which JWB owns. The Sweet Pete's candy store anchors that historic structure.
JWB paid $1.7 million in January for the Seminole Building, built in 1909.
The three buildings comprise the block.
"We believe clustering development is important and we are going to tie the project together," Sifakis said previously.
JWB invested $4.125 million in the three buildings.
The Seminole and Federal Reserve Bank buildings are opposite City Hall.