We Insure Holdings L.L.C. bought the American Cancer Society Inc. building on the Downtown Jacksonville Southbank for $2.2 million, its listed price.
CenterState Bank financed the deal for almost $2.36 million, according to two mortgages executed Dec. 21
The Dec. 21 sale and mortgages were recorded Dec. 28 with the Duval County Clerk of Courts.
The 12,000-square-foot building, built in 1954, occupies 1 acre at 1430 Prudential Drive. It has 43 parking spaces, according to a brochure that shows the property was listed for $2.2 million.
An American Cancer Society spokesman said Dec. 29 the group continues its mission in Jacksonville.
"Our facility and workspace needs have changed significantly as we have become a largely 'virtual' workforce at the American Cancer Society. We remain active in Jacksonville through our home-based staff and large network of community volunteers," said Chris Green, vice president of regional communications and marketing with the American Cancer Society Inc. Southeast Region.
We Insure Inc., an independent insurance company offering home, auto and business coverage, announced the purchase Dec. 11 on its weinsurefranchise.com website.
It said it bought the new headquarters office building "for the purpose and benefit of establishing a long-term headquarters for We Insure, Inc. with a vision toward growth and innovation."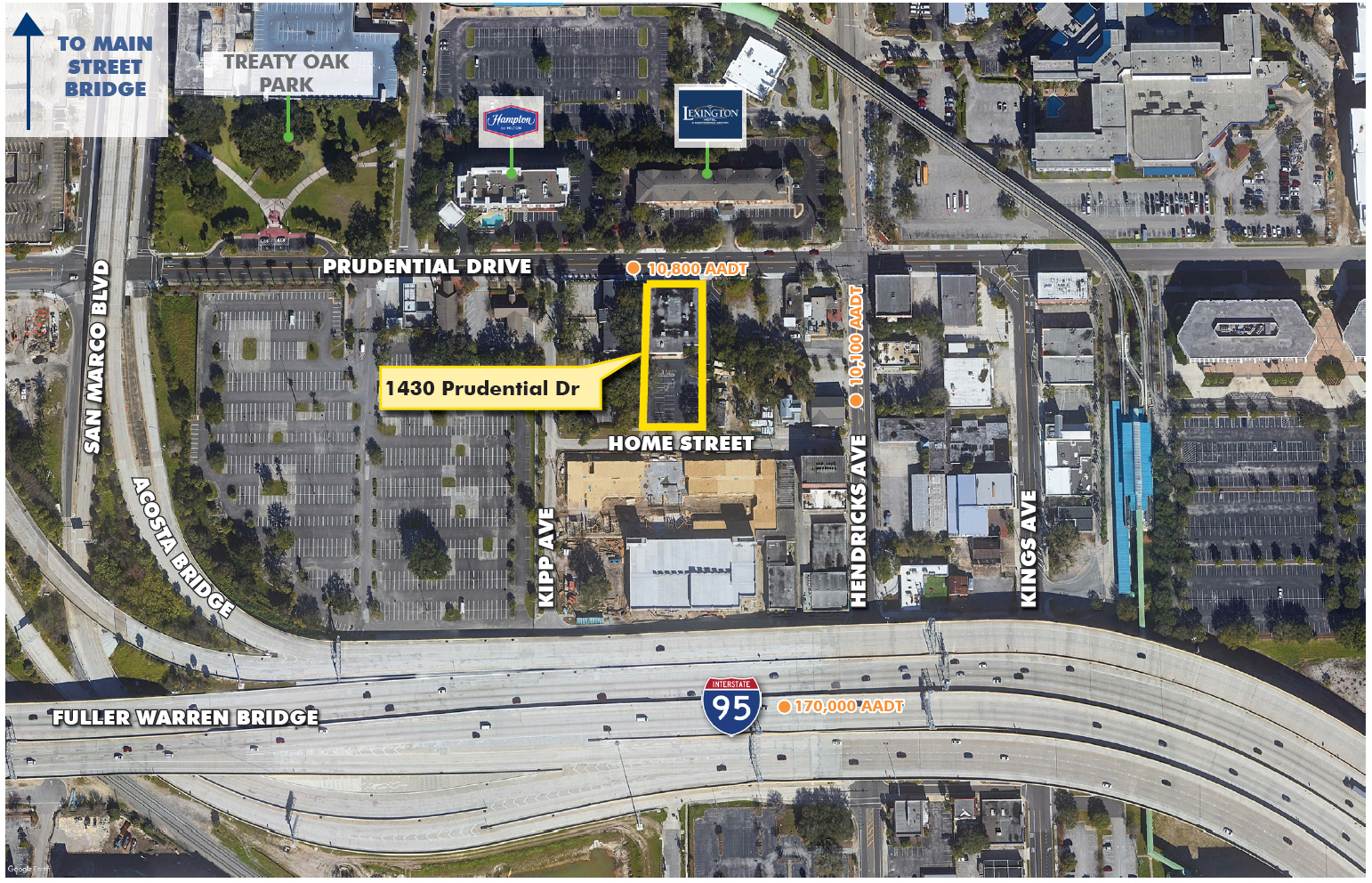 It currently leases at 3020 Hartley Road in the Concorde Offices.
It said the Prudential Drive office is at Prudential Drive and Hendricks Avenue, near Downtown Jacksonville and San Marco.
"This building purchase is unique because it was completed during a national pandemic," said the announcement.
"Even during times of great uncertainty and limited opportunities for growth, We Insure continues to thrive and gain success."
It said We Insure is one of the nation's fastest-growing independent insurance franchise operations. It sells property, vehicle and business coverage. 
The site said CEO and founder Philip Visali is aggressively expanding We Insure through franchising. It has more than 140 franchise locations nationwide, "and is celebrating its most successful year, growing more than 50 franchises in 2020."
Visali signed the deed.
The release said the need for a larger corporate headquarters was an immediate focus.
"As we grow nationally, keeping the quality of support services for our franchise owners is of utmost importance. To do that, we also need to grow internally and expand our departments," Visali said.
Scott Henley, senior vice president of Newmark Phoenix Realty Group, represented We Insure.
Katie Curvel, vice president of marketing for We Insure, said Dec. 28 the company would move to the building in late February or March after some light renovations.
"We purchased the building to further grow our corporate headquarters," she said.
"Our corporate headquarters offers support services to our franchisees (marketing, customers service, IT, insurance licensing/insurance carrier set up, and more)," she said.
Curvel said the franchise footprint went from two to 14 states with more than 50 franchises signed in 2020, "and we expect even more growth in 2021."
"Having a building to train and grow our support teams will further benefit our franchisees," Curvel said.
The site's location near Downtown and the San Marco retail center is helpful, she said.
"We often invite our franchisees and partners to visit, having close proximity to great restaurants and entertainment will be beneficial in the future."
Curvel said Visali is "passionate about keeping our corporate headquarters in Jacksonville."
Visali said Henley "understood the needs for the new We Insure corporate headquarters and a building to support the culture of the organization."
Henley said the new corporate headquarters will be an advanced office facility along with an outdoor event space. He said there was an area on the property to use for entertaining clients and employees.
"Locating an office building that would allow We Insure to enhance its company's brand, culture, and being centrally located within Jacksonville, were important factors in choosing the Prudential Drive location," Henley said.
He said a grand opening is anticipated in March.
CBRE Senior Vice President Oliver Barakat represented the American Cancer Society in the sale.
"The price was a strong price for the Southbank," Barakat said Dec. 28. The building sold for $183 per square foot.