John Broadbent purchased a forested 185-acre island off Amelia Island in 1886 for $1,000. After his death, his daughter Sarah Alice lived there for decades alone, in a house with no electricity or running water.
The house burned down in 1952, the same day Sarah Alice mysteriously disappeared. 
And the land, known as Crane Island, remained uninhabited until now. 
Not only is it inhabited, but it is the subject of international interest.
Southern Living chose the island for its 2019 Idea House, built on about a half-acre at 50 Cord Grass Court on Crane Island, between the Intracoastal Waterway and Fernandina Beach Municipal Airport in Nassau County.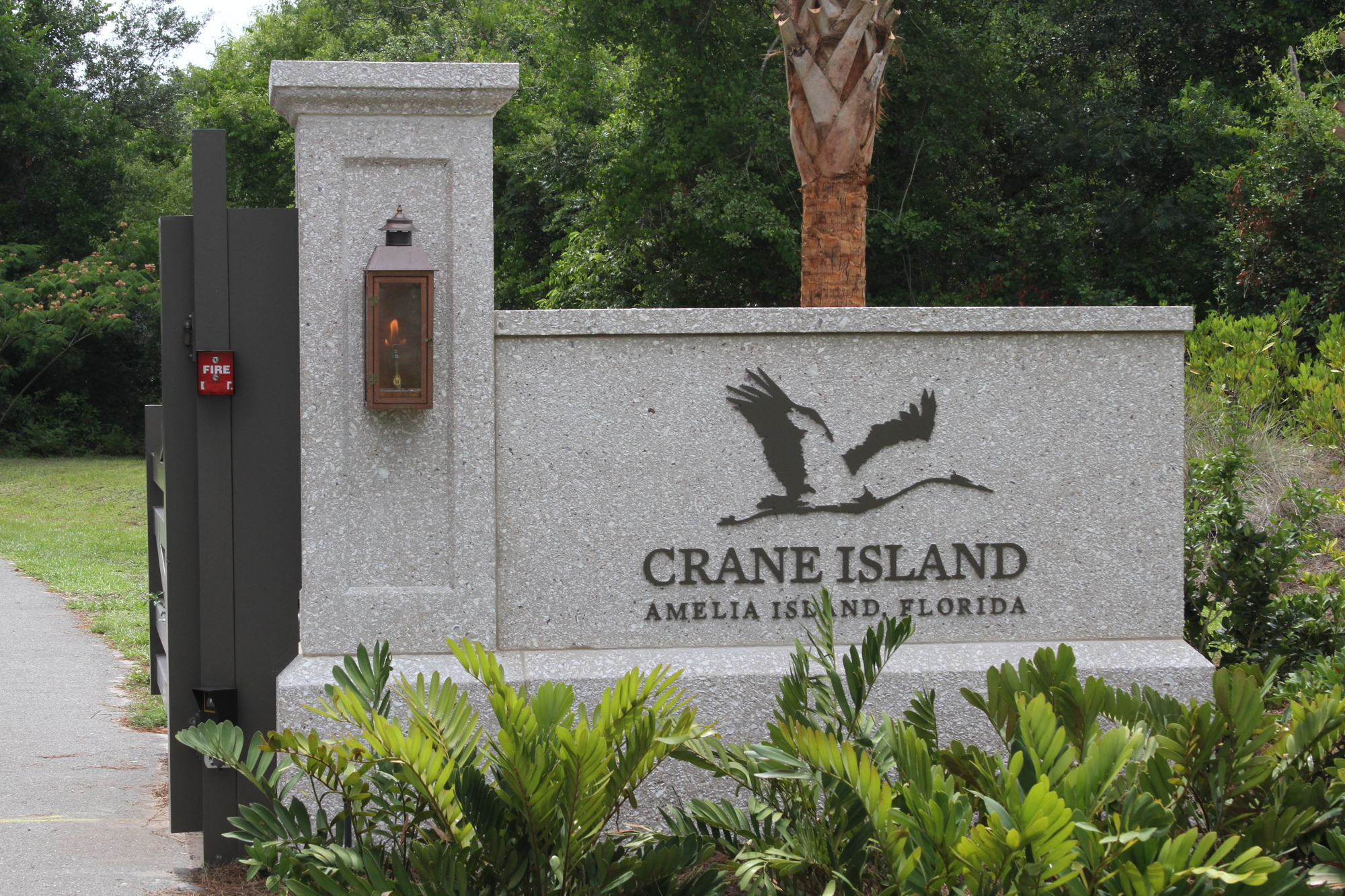 It sold Jan. 22 for $3.55 million to 50 Cord Grass Court LLC, managed by Jamie Levitt.
The house was listed at $3.99 million, furnished.
The public still has a chance to tour the five-bedroom, 5½ -bath,  4,540-square-foot showpiece.  The house was open for paid tours June 8-Dec. 8 and reopened Jan. 15 through March 29. 
Some local residents opposed developing the natural piece of maritime coastal Florida. Facing years of lawsuits and local government reviews, ownership changed hands several times. 
Then in 2014, longtime friends and business executives Jack Healan and Saad Wallan bought it for $10 million and began the process of turning it into a luxury community of 113 homesites. 
The first home was Southern Living magazine's 2019 Idea House.
To celebrate, several hundred invited guests from around the First Coast took a preliminary tour June 6. 
For most, the occasion offered a first glimpse of Crane Island — and many expressed relief that the land's history and ecology are being preserved.
Roads have been designed to wind around 200-year-old Spanish-moss-draped oaks. Homesites are laid out to preserve as many trees as possible.
Bioswales, instead of retention ponds, drain excess water through raised roads. 
They say the land looks much as "Miss Alice" Broadbent would remember.
"I think they have been very respectful of her, in naming of the streets and saving every tree that they can," Southern Living Editor Sid Evans said at the celebration.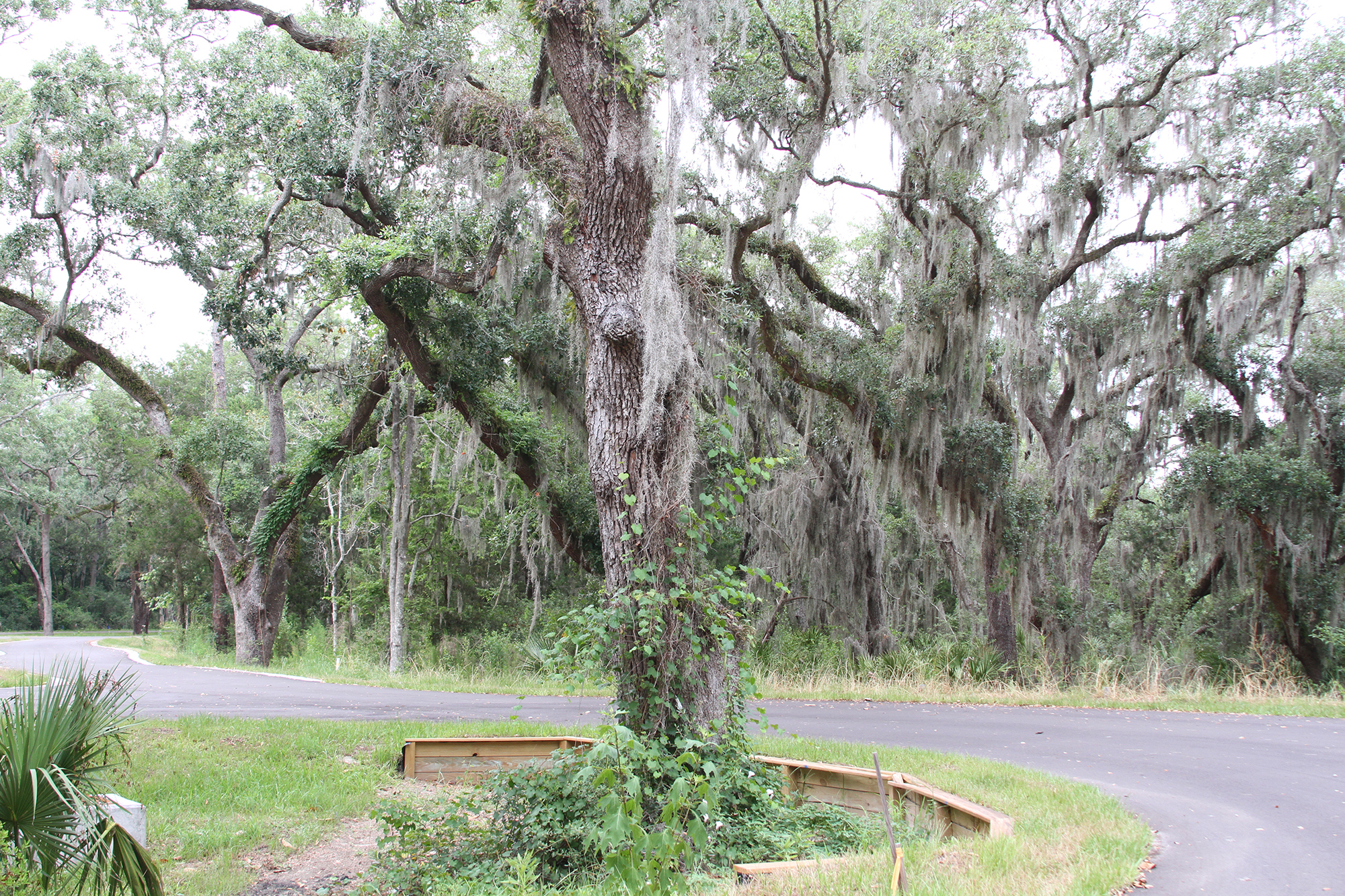 As a recluse, Miss Alice was known to shoot at trespassers, and for walking barefoot for miles to Fernandina Beach for groceries.
With no utilities or running water, "I think she would probably say 'wow,'" to the Idea House, Evans said. 
"I hope she would feel welcome here. It is designed to be a very welcoming house," Evans said.
Fernandina Beach City Manager Dale Martin said he found it so. Aware there had been a Sierra Club lawsuit against development that was resolved before he took office four years ago, he considered the house "very impressive."
"Who wouldn't want to live here?" said his wife, Lisa Martin.
"People didn't want Crane Island to be developed. I didn't want to see it developed. It's a beautiful piece of property, and environmentalists fought it hard," said Realtor Susan McEwen, with Watson Realty in Amelia Island.
She has since changed her mind. Her brother bought one of the first lots. "Once I saw it, I said 'I want to live here, too,'" she said.
Idea House landscape architect Don Hooten, who incorporated the property's massive oaks into his design, called the island "a hidden treasure."
The entry road runs past the Fernandina Beach Municipal Airport, over a short bridge, and then enters into the woods, a transition from open space to nature.
Proximity to the airport was part of the island's appeal for Healan and Wallan, who are pilots. 
As a 41-year resident of Amelia Island Plantation and its former CEO, Healan said he had his eye on the property for years. He thought it would be a good community for pilots, who would be able to ride golf carts home after flying in. 
While not designed to be a fly-in community, some of the first Crane Island homesites were purchased by pilots, Healan said.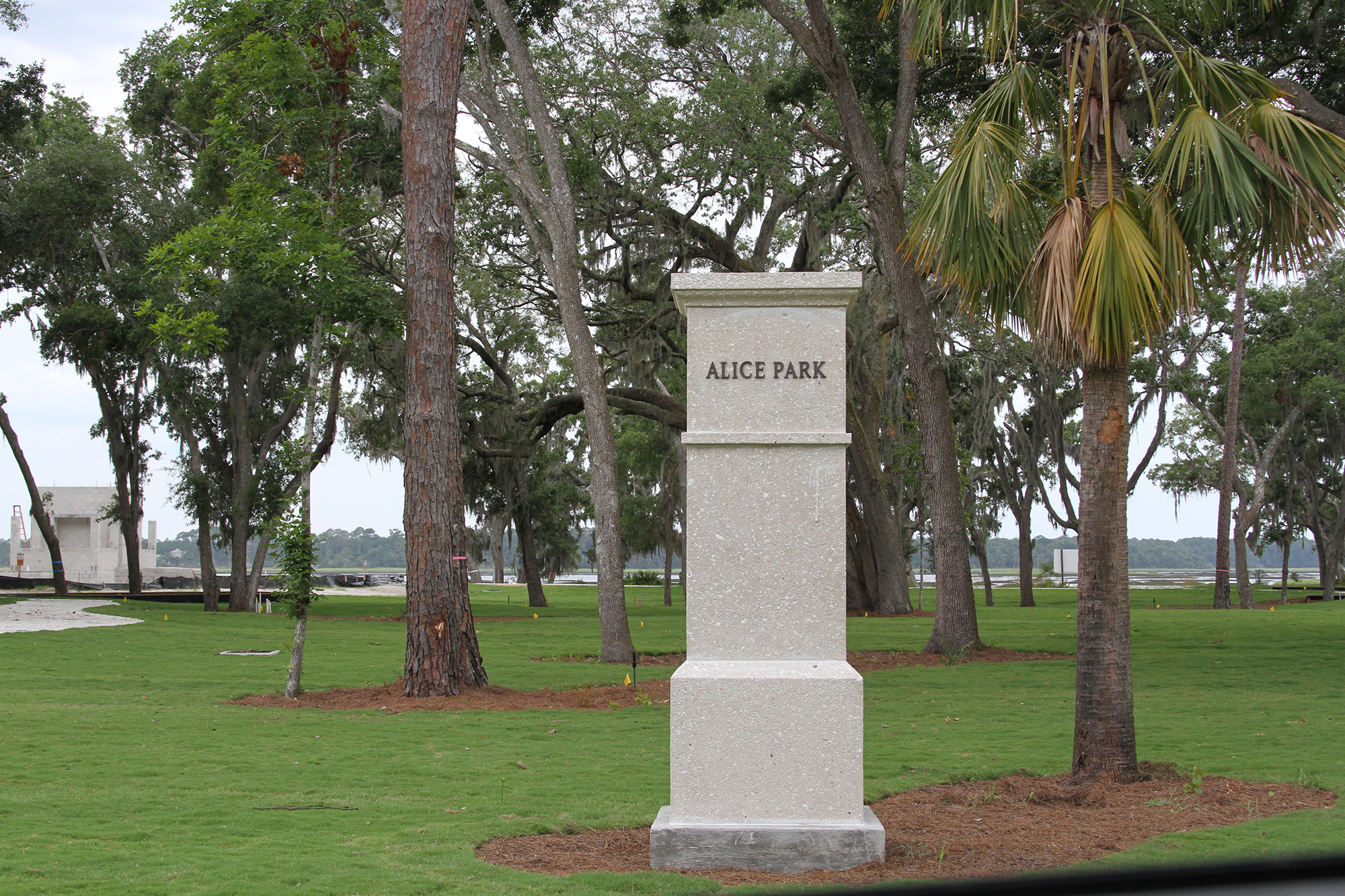 "They find it attractive —landing your plane and being on your boat in the Intracoastal Waterway within 30 minutes," he said.
Located in the center of Amelia Island, "it is convenient to the south end and Fernandina Beach, but remote and isolated," Healan said. 
He and Wallan wanted to preserve a sense of its history, so to honor Miss Alice, they named one of the roads Broadbent, and created a waterfront park called Alice Park. 
The well that Miss Alice used to draw water is the only physical remnant of her presence. Almost hidden at the edge of a wooded area, Healan said they plan to preserve it as a monument to her.
No one claims to know what happened to Miss Alice. She disappeared after her house burned to the ground Nov. 7, 1952, never to be heard from again. 
No traces of her were found in the ruins of the fire, although some people believe she was murdered. Some believe she is buried somewhere on the island, and that perhaps during construction, her remains will be found.
Potential homebuyers do not seem spooked. If anything, her fate "adds a little magic and a little mystery to the island," Evans said.
"It's a magical place, so I am not surprised there's a story like that."