Mayo Clinic Florida and Florida State University announced a collaborative education effort Feb. 25 to attract and retain talent in the biomedical field. 
The goal is to create a highly trained workforce focused on taking medical technology from the research space to clinical practice. 
"We are pleased to announce this partnership, which will combine the incredible capabilities of our two institutions to accelerate innovative ideas to benefit patients through the development and commercialization of biotechnology," Kent Thielen, CEO of Mayo Clinic in Florida said in a news release.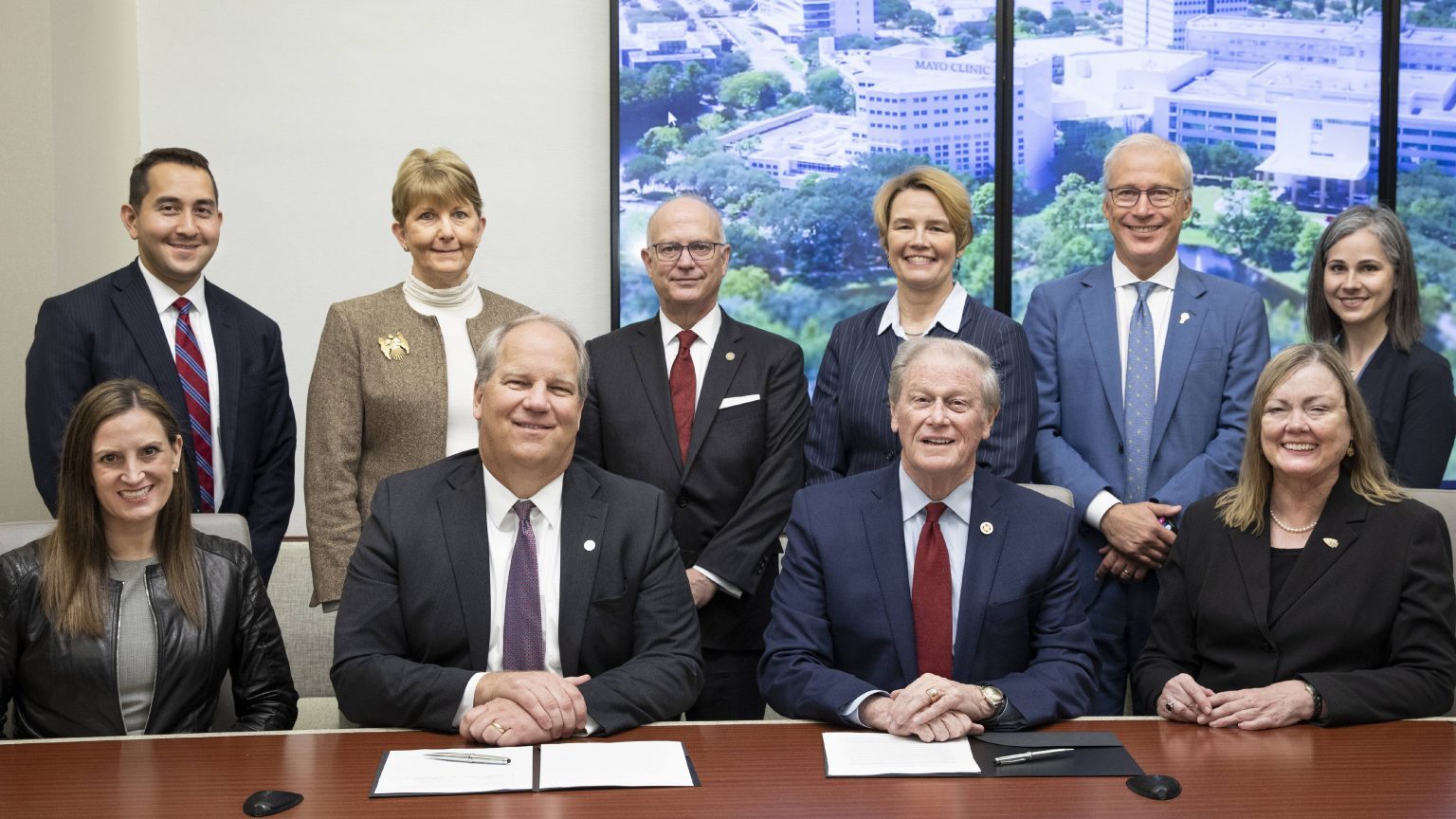 Thielen said the partnership will create "an enhanced workforce to meet the health care, research and development needs of Florida, the region and beyond." 
The collaboration will create internship opportunities for FSU students at Mayo Clinic, working with physician mentors in clinical research, and with health care startups at the Life Sciences Incubator.
FSU students also will be able to work on Mayo Clinic projects relating to data science, biostatistics and engineering. 
The agreement also creates an interdisciplinary biomedical entrepreneurship certificate program, available to FSU students and Mayo Clinic staff. Mayo Clinic employees also will have access to training and educational opportunities through FSU's Office of Distance Learning. 
"The relationship between Florida State University and Mayo Clinic represents an incredible opportunity for our students to benefit from the combined capabilities of these venerable institutions,"  FSU President John Thrasher said in the release. "We are thrilled that our students will be able to take advantage of the internship and research opportunities available through Mayo so they can progress in their biomedical education and add to the talent pool we have here in Florida."