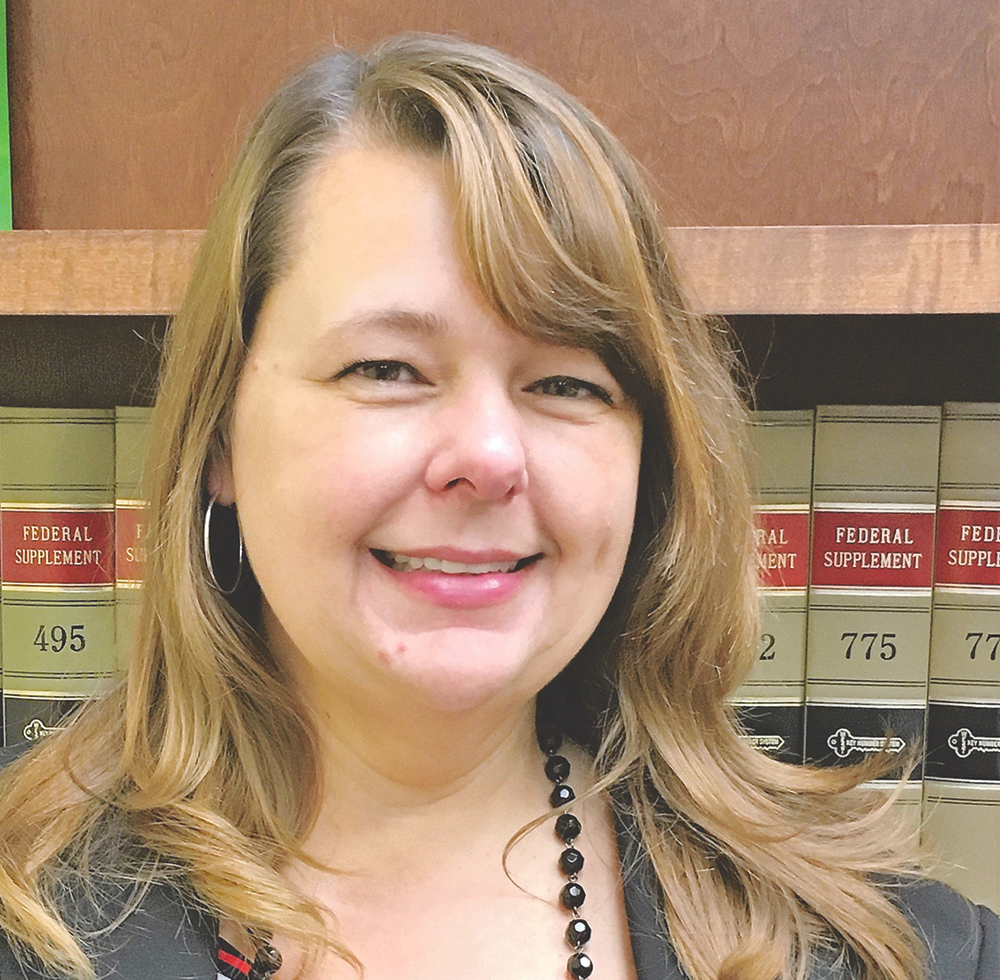 By Missy Davenport, JBA Pro Bono Committee Chair
As attorneys, we have a professional responsibility to engage in volunteer service to our community.
The provision for pro bono service is outlined in Florida Bar Rule 4-6.1 Pro Bono Public Service. It sets an aspirational goal for each attorney to provide at least 20 hours of pro bono legal service to the poor or make a monetary donation to a legal aid organization.
We state our commitment to legal services for all in our Oath of Attorney: "I will never reject from any consideration personal to myself, the cause of the defenseless or oppressed."
Many of us went to law school to make a difference and we want to help others. We all need to make a living, but we also want to help make someone else's life better along the way.
Pro bono service is the right thing to do and it also happens to be good business. Pro bono work provides professional development and networking opportunities and can be an effective marketing tool.
There are many resources available when you participate in pro bono projects and cases through legal services organizations.  You are covered by the legal services law firm's professional liability insurance, CLE training webinars are available for many topics and you can be paired with mentors or expert resources.
Many of you are active in the pro bono community and we thank you for your time, dedication and commitment. For those of you who are ready to get started with pro bono, there are many ways to get involved.
Our goal is to find the right project or case for each volunteer's interests, expertise and availability.
If you are looking to get involved in a case from start to finish, there are many available for full representation in areas such as family law, bankruptcy, last will and testament creation, immigration and probate.
If you are interested in participating in a one-day or limited representation clinic or a community outreach event, there are many projects to choose from throughout the year.  
We have weekly clinics, such as Jacksonville Area Legal Aid's Eviction Defense Self Help Project. Every Wednesday afternoon at JALA, volunteer attorneys assist tenants of private landlords with rental conditions issues and evictions. 
There are monthly clinic opportunities, including the Pro Se Bankruptcy Clinic, where pro se litigants are provided free legal guidance by volunteer bankruptcy attorneys; the Advance Directives Clinic, where volunteer attorneys and paralegals prepare power of attorney, living will and health care surrogate documents for low-income clients; and Family Law Group Information Clinics where volunteer attorneys provide an overview of the procedures for filing for divorce, child support modification and timesharing. 
Ask A Lawyer events are scheduled several times during the year and offer a chance for a volunteer attorney to spend a Saturday morning providing brief advice about legal issues at various locations throughout Duval County.  
Imagine the impact we could make in our community if every attorney took just one pro bono case or volunteered for one clinic in 2020. You can share your time and expertise to help improve access to justice for all Florida residents. 
It matters to the child, to the person in need, to the single mother, to the senior citizen, to the veteran, to the disabled adult.  Make 2020 your year for pro bono service.
Attorneys interested in pro bono opportunities in the 4th Judicial Circuit are encouraged to contact Missy Davenport at [email protected].