City Council member Matt Carlucci said it was a "slow burn" that led to his early morning email Jan. 9 calling for city Chief Administrative Officer Brian Hughes to resign. 
In a follow-up telephone interview, Carlucci said it was a recent report by The Florida Times-Union that sparked his call for Hughes to step down.
The Times-Union reported that Hughes' business partner Tim Baker was providing JEA officials advice related to its now-ended sale process at the request of JEA CEO Aaron Zahn, who was fired by the utility's board.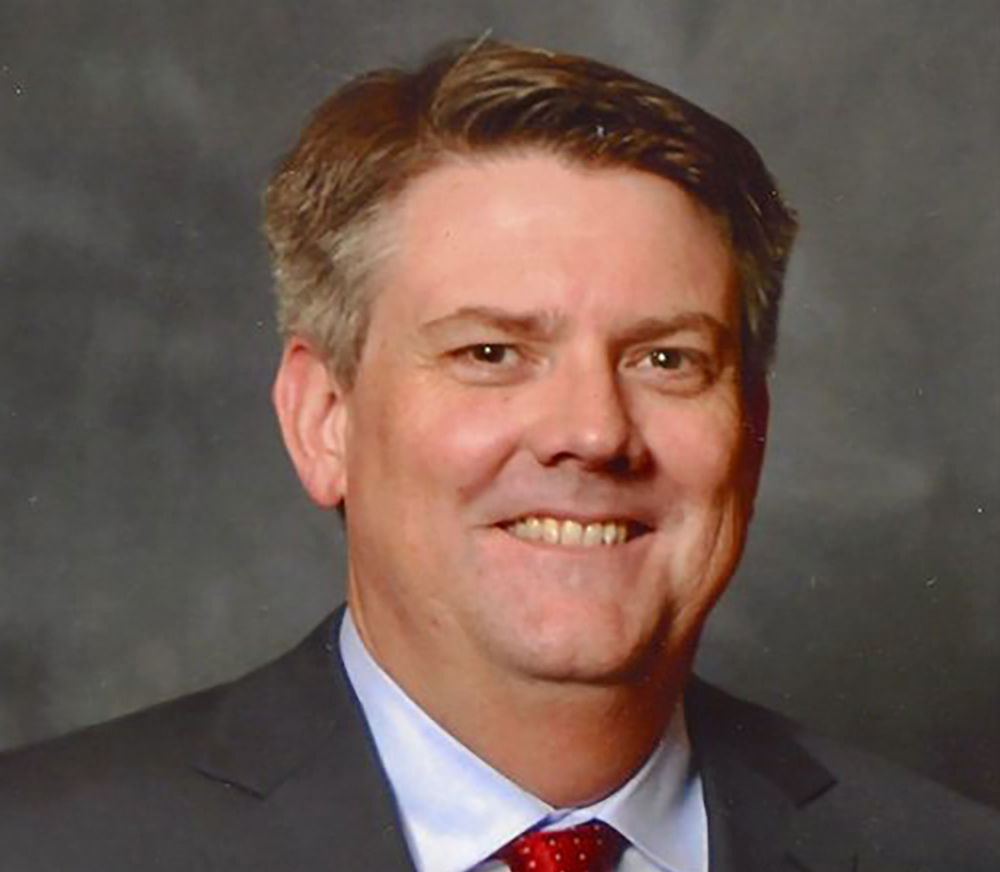 Carlucci's email began by calling for Hughes to resign.
 "A chief administrative officer is a relationship builder, someone who listens," Carlucci said in the interview.
"That is a skill set that is different than what Brian Hughes has. He is more of a political consultant. That is his makeup. I don't enjoy doing this."
Carlucci sent the email at 12:33 a.m., calling Hughes a "troublesome liability to the mayor's office." The At-Large Group 4 Council member wrote that in his opinion, Hughes is "an impediment to our city moving forward."
"This has (led) to the worst governmental environment and chemistry that I have ever witnessed or experienced in my public service career," he said.
Carlucci previously served three terms on Council from 1987-95 and 1999-2003.
Carlucci said his concerns with Hughes began in April when Hughes refused to consider Carlucci's recommendation to hold public charrettes to provide public input for the use of The Jacksonville Landing site.
Carlucci was a council member-elect at the time, and Hughes said in an April 26 interview he was frustrated with Carlucci's view.
Hughes said a public discussion already had taken place in 2015 that concluded demolition was appropriate and that the topic of demolishing the Landing dates to the previous mayoral administration.
The City issued a permit Nov. 4 for D.H. Griffin Wrecking Co. to tear down the 32-year-old riverfront shopping center.
Carlucci later suggested Hughes consider supporting a proposal to rename Friendship Park in Downtown after Hans Tanzler, the first mayor under Jacksonville's consolidated government. 
Carlucci said Hughes wasn't interested. A failed attempt by Carlucci to secure Hughes' support to inject $1.55 million into the city's Downtown Historic Preservation and Revitalization Trust Fund followed.
Carlucci's email incorrectly referred to Hughes as the mayor's chief of staff, a position he previously held.
Mayor Lenny Curry appointed Hughes to his current position after the retirement of former city Chief Administrative Officer Sam Mousa. 
Mousa now has a consulting contract with the city. The $120,000 one-year contract has options for three one-year renewals.
"There is a cloud of bad government over Jacksonville at this historic moment and time," Carlucci wrote in the email.
"This is my opinion as a citizen and Council member of my beloved hometown, and believe and know it not only reflects my views, but the views of so many who want the best for Jacksonville. Our citizens deserve better. We deserve excellence."
Carlucci wrote that the city "cannot move forward because so many of our community leaders and citizens have become distrustful and tiresome of our City Government.
"A mayor cannot be an effective leader with a chief of staff who is not collaborative and cannot be relied upon to build honest and forthright relationships."
City Public Affairs Director Nikki Kimbleton provided a statement Jan. 9 from Curry responding to Carlucci's call for his chief administrative officer to resign.
"Brian Hughes serves the City of Jacksonville faithfully and dutifully. I selected him as Chief of Staff in January of 2018 because of his valued and wide-ranging experience, as well as his commitment to the people of Jacksonville," Curry wrote.
"When I promoted him to Chief Administrative Officer in June 2019, it was because of progress and advancement in our city, attributed to his effective leadership and collaborative relationships. Jacksonville is Brian's home and he has a vested and passionate interest in making this city the best it can be for all who live here." 
In a text message Jan. 9, Hughes said that "I serve Jacksonville on the appointment of Mayor Curry."
Hughes was the architect of Curry's 2015 mayoral campaign, helping him unseat incumbent Alvin Brown. 
Hughes is the founder of Meteoric Media Strategies LLC, a Tallahassee-based public relations and political strategy firm, and is co-founder with Baker of Jacksonville-based Bold City Strategic Partners, a public consultancy business.
Hughes helped to set and manage Curry's legislative priorities, including pension reform and restructuring the Kids Hope Alliance to replace the Jacksonville Children's Commission and Jacksonville Journey.
Hughes is an U.S. Air Force veteran and a former professor at colleges and universities in New York, New Jersey and Oregon.
His businesses have advised Florida Republicans in Jacksonville and statewide, including 4th Judicial Circuit State Attorney Melissa Nelson and former Florida Chief Financial Officer Jeff Atwater.
Hughes served as former Gov. Rick Scott's communications director.