Gov. Ron DeSantis intends to make "a major announcement" at 11 a.m. Jan. 17 at the Made In Space headquarters in Southside Jacksonville.
The governor's office did not say what DeSantis will announce. Made In Space has been expanding its offices and hiring for spacecraft and systems design development.
Made In Space is a California-based company that develops space manufacturing technology that can be used commercially.
In Jacksonville, it operates at 8226 Philips Highway in the Baymeadows Business Center. DeSantis will make his remarks at the company's office in Suite 102.
The city approved a permit Oct. 4 for the company to expand into 18,207 square feet of space at a construction cost of almost $550,000.
In July, a Baymeadows Business Center marketing brochure by NAI Hallmark showed Made In Space already leases 19,381 square feet in suite 101. The expansion would boost the lease to more than 37,000 square feet of space.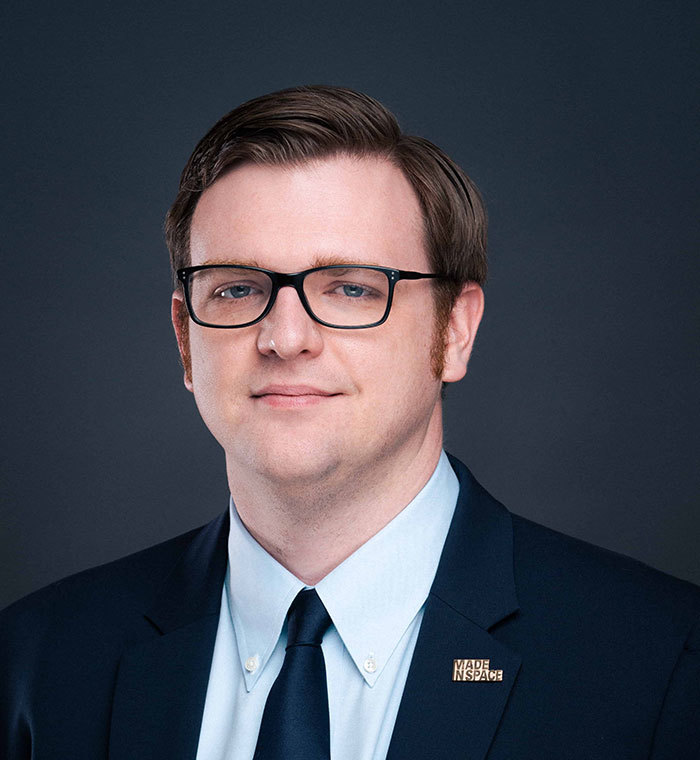 The LinkedIn page for President and CEO Andrew Rush, a lawyer and University of North Florida graduate, says "MIS is developing in-space manufacturing technologies for a wide variety of civil space, defense space, and commercial customers."
It says Made In Space also "developed and deployed the first space enabled material manufacturing facility to space - a ZBLAN fiber manufacturing facility. This is the first ever product enabled by space-based manufacturing."
 ZBLAN is an optical fiber.
Job postings indicate Made In Space is developing spacecraft and systems designs in Jacksonville.
Current Jacksonville job postings include "spacecraft lead" with at least eight years of experience "participating in breakthrough manufacturing technologies for space and terrestrial spin-offs."
"This leadership position is for an experienced aerospace engineer or systems engineer who can lead a spacecraft team from the preliminary design stages through development, test and delivery. The spacecraft lead will have responsibility for the overall spacecraft design and architecture," the posting says.
Other postings as of Jan. 16 include materials scientist "with 2 or more years of experience working with advance polymeric and engineering materials for use in aerospace products"; database administrator; senior electrical engineer-aerospace; program scheduler; project manager-aerospace; business development for in-space manufacturing and assembly; and robotics, aerospace/mechanical, payload systems, software and electrical engineers.
Rush served as general counsel during the Silicon Valley company's startup and became CEO in 2015.
"His vision of an interplanetary existence for humanity guides MIS to drive forward offerings that enable life and work in space," says a bio of Rush on The Space Show.
It is described as a small business with the goal of enabling people to sustainably live and work in space.
It also lists an address in Huntsville, Alabama.
In August, Made In Space listed 17 job openings for Jacksonville, including business development for in-space manufacturing and assembly and for space-enabled materials.
Jobs included engineers, a project manager and a human resources manager.
Engineering titles included aerospace mechanical, software, payload systems, robotics and electrical.
More titles included procurement specialist and safety and mission assurance.
Made In Space describes itself as the industry leader for space manufacturing technologies, "delivering next-generation capabilities in orbit to support exploration objectives and national security priorities."
It says that as the first commercial company to additively manufacture in space, it is advancing the commercial space economy "through its expansive technology portfolio."
"With a focus on industrializing the space environment, MIS specializes in on-orbit manufacturing, space enabled materials development and exploration manufacturing technology."
With offices in Florida, California, Alabama and Ohio, "MIS is empowering an elite workforce and domestic supplier base to realize the company vision of sustainably building off-Earth manufacturing capabilities to enable the future of space exploration."
Made In Space Inc. was founded Aug. 1, 2010, in Mountain View, California. It is based in nearby Moffett Field.
Rush is the president and CEO. Jason Dunn is the founder and director and Michael Snyder is chief engineer.
Rush previously worked with Masten Space Systems and was a research assistant in a Solid State Physics Laboratory at the University of North Florida.
He holds a bachelor's degree in physics from UNF and a J.D. from Stetson University. He serves on the physics advisory group at UNF.