Baptist Health announced plans Jan. 23 to build a $200 million, 300,000-square-foot hospital at its Baptist Clay Medical Campus in Fleming Island.
Groundbreaking for the 100-bed hospital will be in spring 2020, with an anticipated opening date in early 2022. 
Baptist's Clay campus is at 1771 Baptist Clay Drive.  
Baptist Health said the hospital targets the needs of the "rapidly expanding" Clay County area.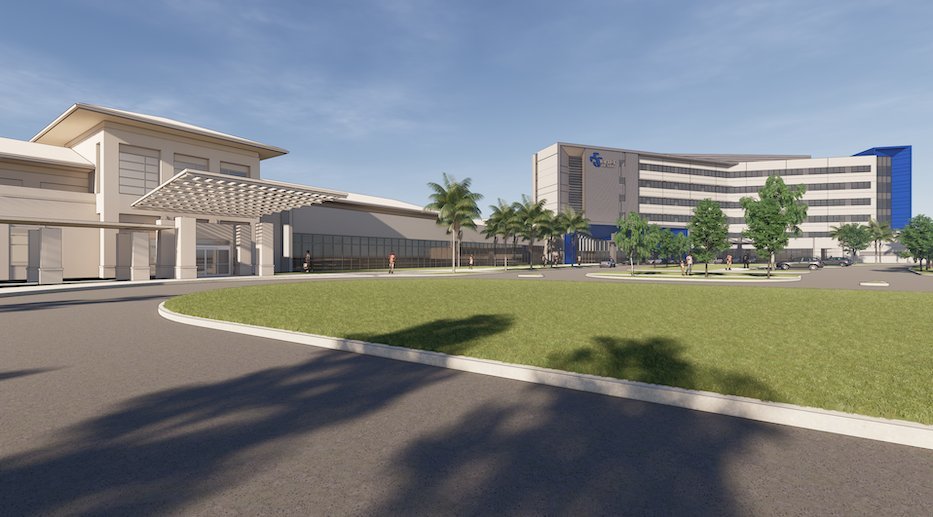 The hospital will provide women's services and enhanced cardiology services, in addition to the services provided at the Baptist Clay Campus. That includes an adult and Wolfson Children's Hospital emergency department, ambulatory surgery center, specialty services and imaging, it announced.
The project will include private patient rooms, a Starbucks Coffee shop, an outdoor dining area and a community room that holds 125 people. An outdoor jogging path will be added to connect to the existing Black Creek Trail.
Baptist Health said the hospital will create 700 jobs in Clay County. 
Darin Roark, Baptist Health vice president of ambulatory campuses and emergency services, will serve as the hospital president. 
"Clay County residents tell us they need more hospital-based health care services close to where they live and work," Roark said. "Having a full-service hospital nearby will eliminate the need for travel, while providing the medical expertise that Baptist Health is known for."
Roark has been with Baptist Health since 2012 overseeing emergency centers for the system, including its addition of free-standing emergency room sites throughout the region. He has been the administrator at the Baptist Clay Medical Campus since 2013. 
Baptist opened its $39 million medical campus in Clay County in 2013. It added a free-standing ER the same year. The outpatient surgery center opened in 2018. 
Baptist Health applied for a certificate of need to build a hospital at its Clay campus in 2015, but was denied by the state. Florida's certificate of need laws were repealed in July, meaning hospitals no longer need permission from the state to construct a hospital campus.