After announcing a deal last week to buy Pope Resources, Rayonier Inc. CEO David Nunes said his company is the "logical acquirer" of the Northwest timber company.
"Based on my knowledge of Pope Resources where I spent 17 years, the final 12 of which serving as the CEO, I believe this is a great fit for both companies," Nunes said in a conference call with analysts.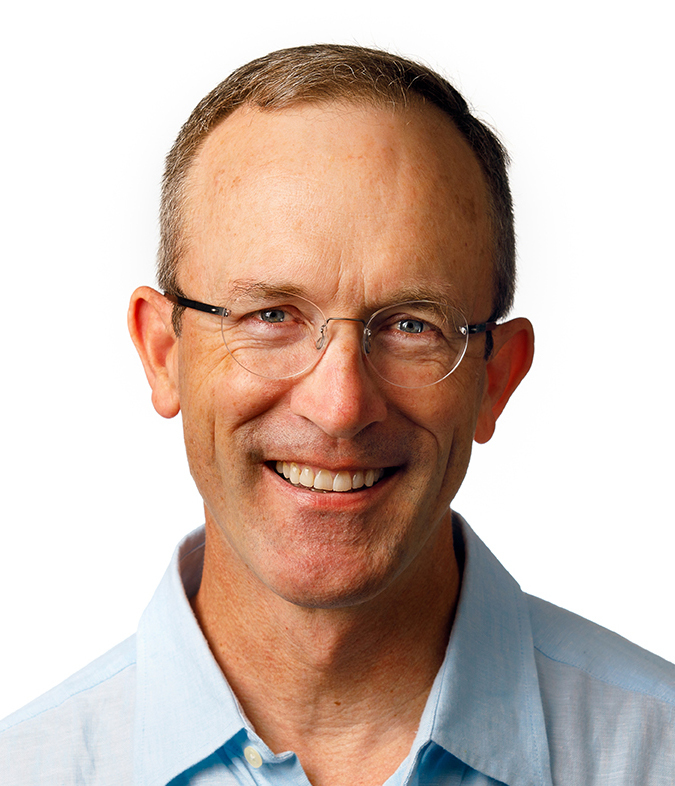 Nunes was recruited from Pope in 2014 to run Rayonier when the timber and real estate development company split with performance fibers firm Rayonier Advanced Materials Inc. into separate public companies.
"Our cultures are very compatible and knowing many of the people from both organizations, I believe that there are areas of expertise within each company where we can learn from each other and make the union of our two companies greater than the sum of its parts," he said.
Rayonier, headquartered in Wildlight in Nassau County, owns or manages 2.6 million acres of timberland in the Southeast and Northwest U.S. and in New Zealand.
Poulsbo, Washington-based Pope adds 141,000 acres of timber in the Northwest to Rayonier's portfolio.
Rayonier agreed to buy Pope, a publicly traded limited partnership, for $554 million in cash and stock.
Pope unit-holders can choose to take cash or Rayonier securities, with the companies expecting 30% to choose the cash option.
Nunes said the structure of the deal allows Rayonier to maintain its investment grade credit rating.
Ratings agency Moody's Investors Services said in a news release the deal is actually "credit positive for Rayonier because Pope's mature, high-quality timberland will slightly increase Rayonier's scale (acreage increases 5%) and diversify Rayonier's business with high quality Douglas fir logs that can be sold to various markets."
Pope is a historic company in the Northwest that announced last year it was looking for possible buyers.
"At the risk of oversimplifying the situation, the history of the Pacific Northwest is largely intertwined with the history of Pope Resources and its predecessor firm Pope & Talbot, which was literally established to supply timbers to the California Gold Rush in 1849," D.A. Davidson analyst Steven Chercover said in a research report.
"More recently, some Pope unit-holders have agitated for change, which prompted management to formally explore strategic options in November of 2019," he said.
Chercover thinks the deal is a "win-win" for both companies.
"We believe the deeper the Street digs into the Pope deal, the more they will appreciate it, and we are therefore sticking with our Buy recommendation" on Rayonier's stock, he said.
Vertical Research Partners analyst Chip Dillon is more cautious, maintaining a "hold" rating on Rayonier.
"While this is not a home run given the full price paid, we see the transaction marginally positive based on (1) its strategic fit within Rayonier's portfolio and (2) the modest expected per-share earnings accretion," Dillon said in his report on the deal.
Hedge fund to wage proxy fight against Tegna
A hedge fund disappointed that Tegna Inc. did not pursue a buyout offer last year is launching a proxy fight against the television station owner.
Standard General L.P. last week said it is nominating Managing Partner Soohyung Kim and three other representatives for election to Tegna's 11-member board. Standard General said it owns about 9.7% of Tegna's stock.
Tegna owns 62 television stations, including NBC affiliate WTLV TV-12 and ABC affiliate WJXX TV-25 in Jacksonville.
In a letter to Tegna shareholders last week, Kim said Tegna's shares have underperformed the market and the company's management and board refused his request for board representation.
"In our view this refusal reflects a continued pattern of passivity by the Tegna board in the face of persistent underperformance, a questionable M&A strategy, excessive leverage and, recently, the apparent rebuff of an acquisition proposal at a premium valuation from a credible buyer," Kim said.
"As a result, we are compelled to take the step of nominating our own candidates for election to the Tegna board," he said.
The acquisition proposal came from Apollo Global Management Inc. Apollo already was acquiring a group of 14 television stations and 54 radio stations from Cox Enterprises Inc.
That deal, completed in December, included six Jacksonville radio stations and Fox network affiliate WFOX TV-30. Apollo also took over management of CBS affiliate WJAX TV-47, which operates with WFOX under a shared services agreement
Tegna responded to Kim's letter with a statement saying it is "patently false" to say the company "stonewalled" Kim.
"Mr. Kim has not suggested any transactions to us, and our Board and management team have a track record that demonstrates their openness to all paths to create value for all of Tegna's shareholders," the company said.
Regency Centers upgraded to 'buy'
As Wall Street continues to assess the impact of retailer bankruptcies on shopping center operators like Jacksonville-based Regency Centers Corp., one analyst upgraded her rating on the stock last week.
Jefferies analyst Linda Tsai upgraded Regency and Federal Realty Investment Trust from "hold" to "buy" as part of an overall look at the industry.
"Following consecutive years of stock under performance, blue chips FRT & Regency continue to generate solid cashflow and raise dividends sustainably; both are inexpensive relative to history," Tsai wrote in her report.
"While 2020 is a transition year with lower NOI contribution from redevelopments and store closures, these companies have already guided 2020 preliminarily, limiting risk," she wrote.
Regency has said it expects growth of net operating income, or NOI, to be slow this year.
This year began with management changes as Lisa Palmer took over as CEO, succeeding Hap Stein, who became executive chairman.
Mike Mas was promoted to succeed Palmer as chief financial officer.
"Given Ms. Palmer's 22 years and Mr. Mas's 17 years of experience, respectively, at Regency, we think company leadership is in good hands and expect continued execution towards Regency's longer-term goals," Tsai said.
Black Knight downgraded after big market runup
After a big runup in Black Knight Inc.'s stock, Susquehanna Financial Group analyst Jack Micenko last week downgraded the Jacksonville-based mortgage technology company from "positive" to "neutral."
"Black Knight shares are up about 47% since our initiation of coverage in November 2018 (vs. 20% for the S&P 500 over the same time period) and now just a 'gimme putt' from our $67 fair value price target," Micenko said in a research note.
Black Knight is a "very high quality business" with a "near monopoly" in its business of providing mortgage processing software, he said. But he doesn't see big gains coming in earnings or revenue.
"While there are several longer term catalysts that remain, we think it is unlikely they impact 2020 guidance in a meaningful way," Micenko said.
Analyst upgrades Landstar System
Before Landstar System Inc. reports its year-end earnings next week, Susquehanna analyst Bascome Majors upgraded the Jacksonville-based trucking company from "neutral" to "positive."
Majors upgraded Landstar and several other trucking companies that use networks of brokers to arrange freight transport, saying he expects a favorable environment this year for the rates they charge.
"With the economy and truckload volumes growing, supply expected to shrink, and seasonal-plus patterns returning to volatile real-time rates, we see the risk of a 'melt-up' in spot rates in 2020 as far greater than a meltdown," Majors said in his report.