City Council signed off on a redevelopment agreement Jan. 28 with a Vestcor Companies subsidiary to build 88 for-sale townhomes in the historic Downtown LaVilla neighborhood.
Council passed Ordinance 2019-097 unanimously, clearing the way for the project proposed in May and chosen by the Downtown Investment Authority board over three competing bids to develop the site.
Council President Scott Wilson introduced the bill Dec. 10 at the request of the DIA.
The legislation offers VC LaVilla Townhomes Ltd 3.9 acres of city-owned land in LaVilla for $100. DIA valued the property at Adams, Johnson, Lee and Forsyth streets at $3.58 million.
Council Finance Committee Chair Aaron Bowman questioned DIA Operations Manager Guy Parola on Jan. 22 about Vestcor's ability to meet the July 1 construction commencement deadline in the agreement.
"We never want to set a developer up for failure," Parola said. "What I will say is, when we put the notice of disposition out, Vestcor was chosen as the most qualified respondent, if you will. One of the things that we very attractive was the track record of timely performance and commitment to perform timely in this."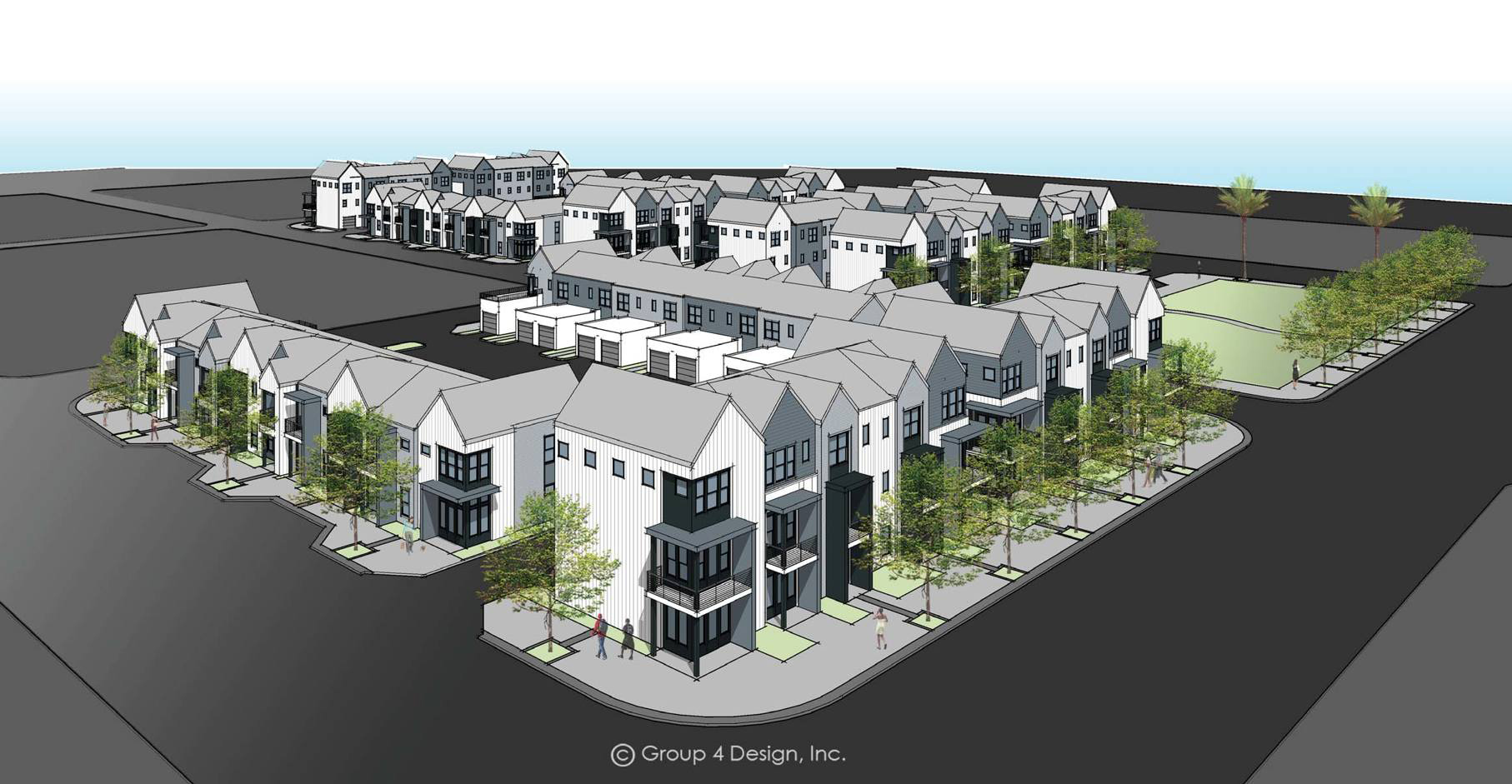 The Downtown Development Review Board approved conceptual designs for the townhome development Dec. 12. The project must receive final approval before VC LaVilla Townhomes can break ground.
The city will receive 75% of revenue above Vestcor's marketed $250,000 price for the townhomes.
As part of its deal, Jacksonville-based Vestcor will donate $100,000 each for development of the LaVilla Heritage Trail and Lift Ev'ry Voice and Sing Park.
The legislation leaves one block under city ownership for the park's expansion.
The bill next goes to Mayor Lenny Curry's for his signature.
VC LaVilla Townhomes plans to build 10 three-story buildings comprising 50 townhomes and four two-story buildings with 38 townhomes.
The land will revert to city ownership if Vestcor doesn't break ground by July 1.
The DIA board approved terms of the development agreement Sept. 18. The review board approved the project's conceptual design Dec. 12.
Vestcor is working with architectural firm Group 4 Design Inc. Plans include gabled roofs on the townhome units, a preference expressed by some DIA board members to reflect LaVilla's historic shotgun-style architecture.
The DIA's opinion stemmed from the design of a competing bid for the city-owned site. JWB Real Estate and Corner Lot Development Group LLC worked with Johnson Commons LLC on a design that included the feature.