Second-quarter earnings reports begin coming in this week from major corporations, and it will be more difficult than ever to interpret the numbers.
"Q2 will be the first full quarter we have the COVID virus with us," K.C. Conway, chief economist for the CCIM Institute, said last week.
Businesses started feeling the full impact of the pandemic in the last half of March, which for most companies was only the last two weeks of the first quarter.
The second-quarter numbers obviously will be affected more by the pandemic. But it might be tough to assess what the data tells us, Conway said during a webinar for the NAIOP Commercial Real Estate Development Association Northeast Florida Chapter.
"All the metrics we have been using our whole career have all been turned upside down," he said.
As an example, he pointed to the big increase in jobs nationally in June as people came back to work after pandemic-related business closures.
"The June jobs report was the best number we had since God created the world," Conway said.
Yet, new claims for unemployment insurance were still at more than 1.5 million per week last month.
"These numbers don't make any sense," he said.
Some people are hoping for a "V-shaped" recovery, with the economic numbers shooting back up after falling sharply a couple of months ago.
Conway expects it to be more choppy.
"I'm in the camp we're going to be in a 'W' recession, not a 'V,' " he said."
Conway's presentation was supposed to be made to a NAIOP-CCIM quarterly luncheon, but it was changed to an internet presentation because of the pandemic.
Worst quarter in 12 years expected for the S&P 500
First-quarter earnings among S&P 500 companies fell 12.8%, according to data firm Refinitiv's Institutional Brokers Estimate System, and the second quarter is expected to be much worse.
Refinitiv said the estimates project S&P 500 earnings to drop by 44.2% from the second quarter of 2019, which would be the worst performance since earnings fell by 67% in the fourth quarter of 2008.
The firm said revenue is projected to fall by 11.4%, after falling by 1.4% in the first quarter.
As the 2007-08 recession ended, S&P 500 companies rebounded sharply. Fourth-quarter 2009 earnings tripled from the low levels a year earlier, according to Refinitiv.
The firm said earnings are expected to pick up again from the current recession in 2021, with second-quarter 2021 profits expected to rise by 71.2%.
CSX, Landstar report earnings next week
Earnings season for Jacksonville-based companies kicks off next week when CSX Corp. and Landstar System Inc. report their second-quarter numbers after the market closes July 22.
In a preview on transportation company earnings last week, Morgan Stanley analyst Ravi Shanker projected CSX's revenue to be down about 26% for the quarter. That obviously will hurt earnings for the railroad company.
"While cost actions have been significant, we do not see them fully offsetting the revenue declines," Shanker wrote in his report.
He projects trucking company Landstar's revenue to be down by nearly 30% and said its exposure to "cyclical flatbed markets" could hurt its earnings.
Like Conway, Shanker said it may be difficult to analyze the companies' performance because of the pandemic.
"Given the extreme macro disruption we saw in 2Q with COVID-related shutdowns, it is clear that this could be the worst earnings quarter in years, if not decades," he said.
"We will bring our noise cancelling headphones and hope we can hear anything at all."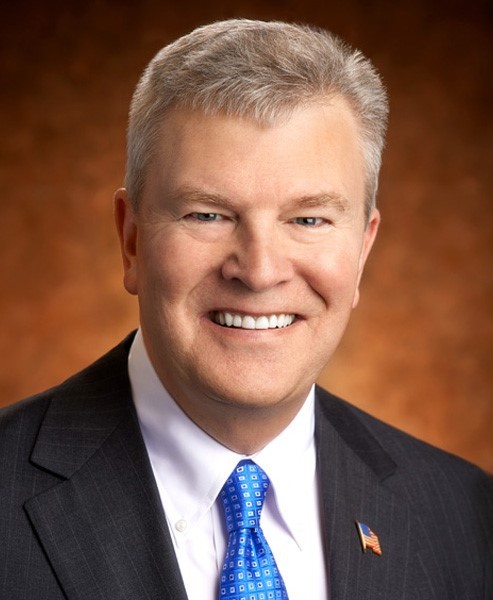 CSX adds retired CEO to its board 
CSX last week said James Wainscott, retired CEO of AK Steel Holding Corp., was appointed to its board of directors.
Pamela Carter retired as a director in May after 10 years on the board but according to a Securities and Exchange Commission filing, Wainscott is not replacing Carter. The filing said Wainscott's appointment resulted from a search started months ago to replace another unnamed director who is contemplating retirement before next year's annual shareholders meeting.
CSX  still is searching for a replacement for Carter on its 11-member board, it said.
CoreLogic rejects Cannae-led $7 billion offer
CoreLogic Inc.'s board of directors last week rejected an unsolicited $7 billion buyout offer from Cannae Holdings Inc. and Senator Investment Group.
The housing market data firm's board of directors evaluated the offer and determined it "undervalues the Company, raises serious regulatory concerns, and is not in the best interests of its shareholders," CoreLogic said in a news release.
The proposal "fails to address the serious regulatory concerns raised by significant overlaps between CoreLogic and the network of companies associated with Cannae's Chairman, including Black Knight and Fidelity National," CoreLogic board Chairman Paul Folino said in a news release.
Cannae Chairman Bill Foley also is chairman of Jacksonville-based title insurance company Fidelity National Financial Inc. and mortgage technology firm Black Knight Inc. 
Investment company Cannae and Black Knight both were spun off from Fidelity.
After their offer was rejected, Cannae and Senator issued a news release saying CoreLogic's board has rejected requests for a meeting to discuss it.
"If CoreLogic elects to ignore its shareholders and instead continues with its current course of action, we will call a Special Meeting to replace the Board as early as July 28th," they said.
"As for 'regulatory' concerns and 'business overlaps', we thoroughly reviewed all potential regulatory and antitrust matters prior to making our proposal and determined that there are no material hurdles to our consummating a transaction," the two firms said.
Cannae and Senator offered to buy CoreLogic for $65 a share, with the stock trading at $52.93 before the offer was announced June 26.
The stock has continued to trade above $65 since the offer was announced, indicating Wall Street anticipates a higher offer from Cannae and Senator or another bidder.
Stein Mart sets annual meeting
Stein Mart Inc. last week filed a proxy statement to hold its annual shareholders meeting Sept. 1.
The Jacksonville-based fashion retailer normally holds its annual meeting in June but because of the COVID-19 pandemic, it filed its annual report and proxy statement later than usual.
Stein Mart is planning to hold the meeting in its Jacksonville headquarters office. Most companies who held annual meetings in the spring turned to online virtual meetings instead because of COVID-19 concerns, but Stein Mart is hoping to be able to host an in-person meeting.
Stein Mart in January agreed to a buyout by affiliates of Kingswood Capital Management L.P. and had filed a proxy for a special shareholders meeting to vote on the deal. But with the uncertainty of the pandemic, the buyout deal was terminated in April.
Former mCig merges with Bitcoin firm
Bots Inc., formerly known as mCig Inc., said July 13 it acquired the majority of the assets of digital currency firm First Bitcoin Capital Corp.
After an exchange of stock, First Bitcoin became the largest shareholder of Bots.
Bots was based in Jacksonville and was focused on cannabis products, but now it describes itself as a blockchain solutions and robotics company.
In addition to changing its name, the company moved its headquarters to San Juan, Puerto Rico.
Bots last week began trading under a new ticker symbol, "BTZI." It previously traded under "MCIG."