Lemonstreet Brewing Co. owner Joaquin Baez said he stands to lose his business and the $500,000 he personally invested in it if the state keeps breweries closed for on-premise consumption. 
Baez said he has been open for two weeks since shutdowns in March began. The rest of the time, he and other breweries, bars and taprooms have been open for to-go sales only. For Baez, that has meant 10% of his normal sales.
"It's hard to survive with that," he said.
On June 26, the state's Department of Business and Professional Regulation ordered any vendor licensed to only sell alcoholic beverages for on-premise consumption to stop, allowing to go sales only. 
Businesses with a food license and an alcohol license may continue to operate. The intent of the order was to address "noncompliance by bars and other vendors" to the point where "individualized enforcement efforts" were "impractical and insufficient."
In the three weeks bars were open in Florida, customers and staff reported COVID-19 cases and infections spiked statewide.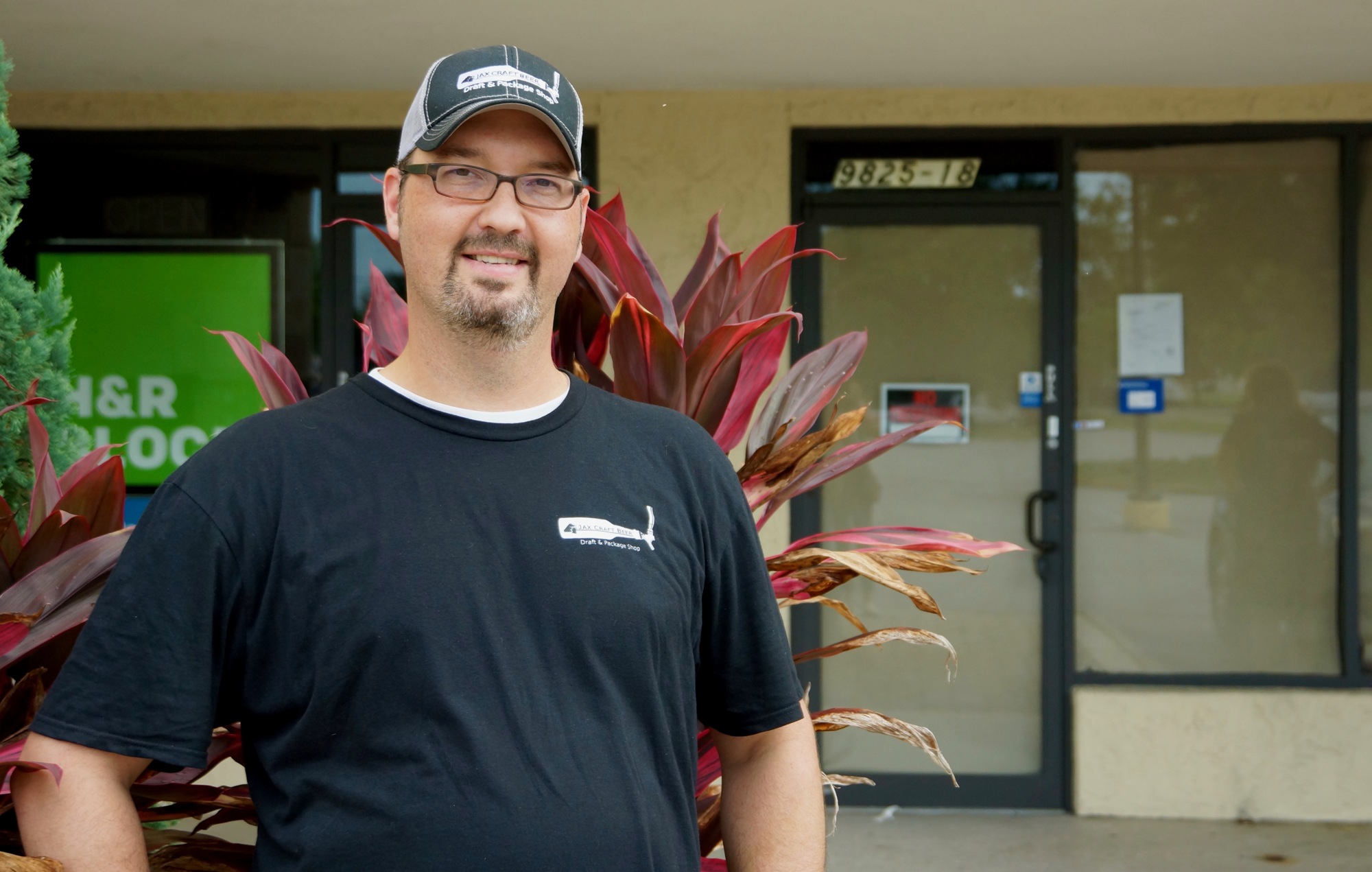 "We must forcefully flatten the curve," said DBPR Secretary Halsey Beshears in a June 26 tweet announcing the closures.
But brewery and taproom owners across the state feel they were unnecessarily included in that order. They argue the environments in their establishments are tamer and lend themselves to smaller crowds than a typical bar or nightclub.
"We understand the intent of the order is to limit crowds and people being shoulder to shoulder," said Jax Craft Beer bottle shop owner Joe Byrns. "But if you've ever come into a bottle shop or a brewery, it's very relaxed."
Baez said he does not see much of a difference between a brewery's atmosphere and a restaurant's atmosphere.
"We cannot discern the difference between a brewery that sells beer and a restaurant that sells beer and food," he said. "How does food make service safer?"
On July 20, the Florida Brewers Guild sent a letter to Gov. Ron DeSantis and Beshears asking to allow them to safely reopen. 
The Florida Brewers Guild is a nonprofit trade association "committed to preserving the rights and interests of all craft brewers throughout the state." Sixteen Jacksonville breweries are members and around 250 members statewide. 
There are 329 breweries in Florida, according to the Brewers Association. About 25 are in Northeast Florida.  
The letter said if closures continue for two more weeks, 100 breweries in the state would be at risk of closing permanently. 
"The health of our community is paramount, but it cannot be at the life savings of hundreds of entrepreneurs, the livelihood of thousands of families and the majority of an entire industry," the letter said. 
Spokeswoman Karen Smith said the department is "monitoring the circumstances daily" with Florida breweries.
"Florida's brewers are among the many local businesses that have been important community partners in our statewide efforts to respond to the challenges of this pandemic, and they will continue to be a welcomed perspective on the steps we can take together in moving Florida forward in this recovery," Smith said in an email.
Operating with to-go only sales, Baez said he has two to three months of working capital left before he would have to close down. He opened Lemonstreet Brewing in September. 
"If that's the case for me, there are hundreds more in the state," Baez said. 
Byrns said if closures continue until the end of the year, he would be at risk of having to close down Jax Craft Beer, which opened in October. 
His sales are 50% to 60% of what they were before the pandemic. He said they are "just scraping by" with to-go sales. They canceled the cable and music subscriptions at the shop and trash service to lower operating expenses.
Byrns said he also applied for a food license for Jax Craft Beer. 
If it is approved, he said he would be able to reopen for on-premise consumption, since he would be licensed as a restaurant. 
With a 509 food license, breweries can be open, according to a July 1 amendment to the June 26 emergency order. 
He would install a hot dog machine at the bar to fulfill the requirement to sell food on premise. 
"It's just crazy that we would be the same location and atmosphere, but because we can sell hot dogs, we're allowed to be open," Byrns said. 
Other breweries in the area are doing the same. They have been talking to other owners about ways they can all try to stay afloat.
"We're trying to work together to make sure the whole beer community can stay open," Byrns said.