If you know Bill Foley, you wouldn't expect a global pandemic to slow down the dealmaking by the chairman of Fidelity National Financial Inc.
Actually, it seems to be heating up. And like many deals involving Foley in the past, it gets complicated.
Jacksonville-based title insurer Fidelity closed its acquisition of annuity and life insurance company FGL Holdings on June 1.
Fidelity agreed in February to buy FGL, a holding company formed by Foley. It was a "blank check" company with no operations before acquiring Des Moines, Iowa-based Fidelity & Guaranty Life (unrelated to Fidelity National Financial) in 2017.
While Fidelity was putting the finishing touches on that deal, Foley raised $900 million last week with an initial public offering of another blank check company called Foley Trasimene Acquisition Corp.
Foley Trasimene said in its Securities and Exchange Commission filings it was formed to acquire one or more businesses but has no targets as of now.
The company sold 90 million units at $10 each, with each unit consisting of one share of stock and one warrant to purchase additional shares. 
IPO research firm Renaissance Capital said the $900 million securities sale tied for the second-largest ever by a special purpose acquisition company.
Besides Foley's involvement, the investment company has an additional connection to Fidelity. Cannae Holdings Inc. last week said it has invested $150 million in Foley Trasimene securities.
Cannae was a subsidiary of Fidelity that invested in several nontitle insurance businesses. Fidelity spun off Cannae as a separate public company in 2017.
Cannae is managed by Trasimene Capital Management which, as indicated by the Foley Trasimene name, is a partner in the new blank check company.
According to the SEC filings, public stockholders will own 80% of Foley Trasimene, which eventually will trade on the New York Stock Exchange under the ticker "WPF."
Martire teams with Foley in blank check company
The Foley Trasimene IPO was not the end of Foley's dealmaking in recent days.
He and Frank Martire, former CEO of Fidelity National Information Services Inc., founded another blank check company, Trebia Acquisition Corp., which filed plans for a $375 million IPO on June 1.
Fidelity National Information Services, or FIS, is the Jacksonville-based banking technology company spun off from Fidelity National Financial.
Martire retired as FIS chief executive five years ago and retired as chairman of its board in 2018.
Trebia's IPO plan is smaller but otherwise similar to Foley Trasimene. The company plans to sell 37.5 million units at $10 each, with each unit consisting of one share of stock and one warrant.
Cannae also is investing in this company, agreeing to buy $75 million in securities, according to the IPO filing. Foley Trasimene is an investor, too. 
Like Foley Trasimene, Trebia's filing says 80% of the stock will be owned by public shareholders.
The filings don't explain the origin of the names, but Reuters news service reported Trebia, Cannae and Trasimene all were major battles in the Second Punic War between Carthage and Rome.
The connections between Foley's companies may raise eyebrows with some, but Wall Street always has shrugged that off with Foley because of his successful track record in profitable dealmaking. He was able to raise $900 million last week without much fanfare.
Foley moved his main residence from Jacksonville to Las Vegas in 2016 when he was granted a National Hockey League expansion franchise, the Las Vegas Golden Knights.
Foley told the Daily Record two years ago that the hockey team had become his main business focus. 
However, the COVID-19 pandemic has shut down the NHL, like other sports leagues. Perhaps that's given Foley more time to look for deals.
FGL shareholders say they want cash
Fidelity's $2.7 billion agreement to buy FGL called for Fidelity to acquire 60% of FGL's shares in cash and 40% in stock.
However, that agreement announced Feb. 7 came before the stock market's pandemic-related upheaval.
With the market's outlook still uncertain, most FGL stockholders want the sure thing of $12.50 in cash for each of their shares.
When FGL shareholders had to indicate their preference for receiving cash or stock, 87.8% of them asked for cash and only 1.7% chose stock, with the others not responding, Fidelity said last week.
Because the cash option was oversubscribed, FGL shareholders who chose that option will receive a combination of cash and stock.
The stock option gives FGL holders 0.2558 Fidelity shares for each of their shares. Based on Fidelity's stock price, that was valued at nearly $12.50 on Feb. 7. 
When Fidelity's stock bottomed at $19 in March after the market crash, it would have been worth just $4.86.
Fidelity's stock rebounded to $32.60 as of June 1 when the deal closed, valuing the FGL shares at $8.34 each.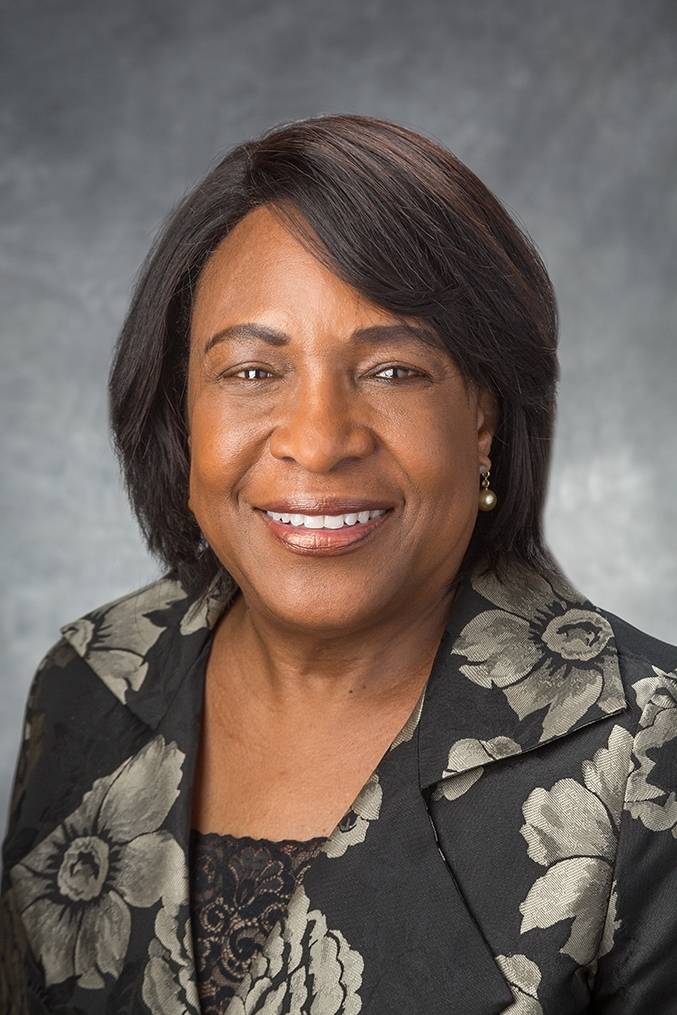 Carter retires from CSX board
CSX Corp. said in an SEC filing last week that Pamela Carter retired from its board of directors for personal reasons, effective May 22.
Carter was reelected to the board at Jacksonville-based CSX's board May 6, along with 10 other directors. No replacement was named.
Carter, 70, served on CSX's board since 2010. 
Her career includes a term as attorney general of Indiana from 1993-97, becoming the first African American woman elected as a state attorney general in the U.S.
Regency rents down so far for May
Regency Centers Corp. said June 1 it had collected 58% of May rents from tenants in its 416 shopping centers, lower than the rents it collected for April.
The Jacksonville-based company said last month as it reported first-quarter earnings it collected 62% of April rents as of May 5.
It received additional payments after that because its latest announcement said April collections were at 68%, so the May percentage still could rise in the coming days.
Regency had said about 60% of its 8,000 tenants were open at the end of April, and that percentage rose to 75% at the end of May.
Cryptocurrency services firm acquired by Bots
Bots Inc., formerly known as mCig, said last week it acquired D'Bot Technology Corp., a company that provides technology for cryptocurrency services.
Bots has been a cannabis products company but said last month it was changing its name to reflect its focus on adding technology to make the industry more efficient.
The company also moved its headquarters from Jacksonville to San Juan, Puerto Rico, last month.
Terms of the acquisition were not announced.
Embraer considers partnership with China, India
After a strategic partnership agreement with The Boeing Co. fell apart in April, Embraer S.A. is looking for partnerships in other countries, according to a Reuters report.
During Brazil-based Embraer's quarterly conference call June 1, CEO Francisco Gomes Neto said the aerospace company is considering partnerships with China and India and potentially other countries, Reuters said.
Embraer has an assembly facility at Jacksonville International Airport for its A-29 Super Tucano military aircraft, which is sold to the U.S. and other countries.
Embraer said its first-quarter results were hurt not only by the COVID-19 pandemic but also by the failed Boeing deal.
The company had an adjusted net loss of $104 million, or 57 cents a share, with revenue falling 23% to $633.8 million.