By Jamie Karpman, JBA board of governors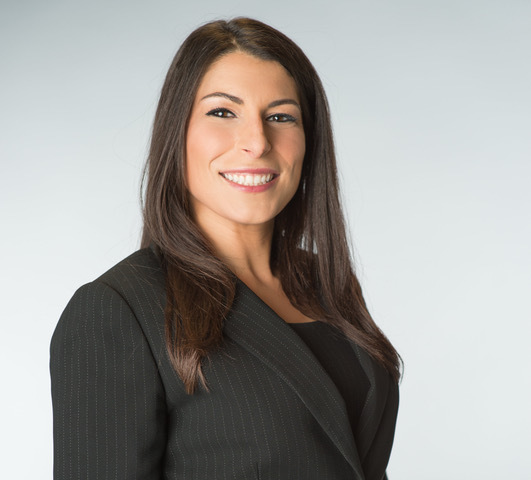 Lawyers are expected to adhere to our Oath of Admission and to the Rules Regulating The Florida Bar.
Other than reading published summaries of discipline orders, most lawyers give little thought to the system that regulates and enforces sanctions against attorneys. 
In Florida, lawyers are self-regulated. The state Supreme Court has exclusive jurisdiction over attorney discipline, including prescribing standards of conduct, methods of enforcement and sanctions.
As an official arm of the court, The Florida Bar is charged with administering a statewide disciplinary system to enforce the rules. It takes matters of discipline very seriously. The grievance process handles complaints against lawyers and The Florida Bar board of governors retains review oversight throughout.
Often, concerns about unprofessional behavior or attorney-client issues can be informally resolved without a complaint being filed. Local Professionalism Panels and The Florida Bar Attorney Consumer Assistance Program hotline at (866) 352-0707 are available to aid in these matters.
The 4th Judicial Circuit LPP is led by the Jacksonville Bar Association Professionalism Committee. 
When a complaint is filed against a lawyer, it is up to The Florida Bar to investigate the allegation and determine whether there is sufficient probable cause that a violation of the rules has occurred and if so, what discipline is appropriate.
Although The Florida Bar prosecutes a higher percentage of its members than similar professional regulatory bodies in the state, few lawyers have complaints filed against them and even fewer are disciplined.
There are more than 100,000 members of The Florida Bar. Each year, about 7,500 disciplinary files are opened and the state Supreme Court issues around 400 orders for disciplinary sanctions.
The grievance process begins when a complaint is filed by a client, a lawyer or a judge. When a complaint is received, a file is opened and assigned to an ACAP attorney.
The Florida Bar conducts a preliminary investigation of the allegations, assuming that if they are found to be true, it constitutes a rule violation. That is the point at which most files are closed.
However, if questions remain or there is sufficient evidence of a potential rule violation, the file will be referred to the accused's local grievance committee for consideration.
There are  grievance committees across the state, at least one in each judicial circuit. Each comprises two-thirds lawyers and one-third public non-lawyer members, all volunteers. In the 4th Circuit, there are four grievance committees.
A grievance committee acts similarly to a grand jury, reviewing the evidence to decide if there is probable cause that the lawyer is guilty of misconduct justifying disciplinary action. Before making a determination, the committee may conduct further investigation and interview witnesses.
A grievance committee may close a file with a finding of no probable cause, issue a letter of advice, recommend diversion to a practice and professionalism course, or issue a finding of minor misconduct.
Where there is a finding of probable cause, The Florida Bar files charges with the state Supreme Court.
The court will appoint a circuit or county court judge to serve as a "referee" to hear evidence, recommend sanctions or review consent judgments.
The Florida Bar board of governors and the accused lawyer have an opportunity to appeal after the referee's report is filed.
The court may approve or disapprove any aspect of the referee's report, making the ultimate and final decision on guilt and discipline.
Discipline can range from a public reprimand or admonishment to suspension from the practice of law, all the way to disbarment, based on the level of the misconduct.
To promote better understanding of the grievance process, the Jacksonville Bar Association hosted two continuing legal education courses on the topic: "The Grievance Process: Asking Permission; Not Forgiveness," at the 2019 Professionalism Seminar at The Players and "An Inside Look at The Florida Bar Grievance Committee Process," a joint program with the D.W. Perkins Bar Association. Recordings of these CLEs are currently free for JBA members at jaxbar.org.
The challenges of the COVID-19 pandemic have compounded the typical anxiety and stresses of the practice of law, but your state and local Bar associations are here to support you.
If you are concerned you are not meeting your professional obligations, struggling with emotional or mental wellbeing or grappling with substance abuse, there are resources to help. Florida Lawyers Assistance provides confidential mental health and substance abuse counseling to lawyers, judges and law students.
The Florida Bar Young Lawyers Division #StigmaFreeYLD campaign supports lawyers to meet and overcome the challenges of mental illness and substance abuse.
The Florida Bar offers a free confidential 24/7 lawyer helpline with crisis intervention and other services at (833) FL1-WELL; an ethics hotline at (800) 235-8619; the Henry Latimer Center for Professionalism, a clearinghouse for professionalism materials; and LegalFuel.com, a toolkit of practice management resources.
Mentoring relationships and monthly mentoring roundtable discussions are available to any JBA member interested in participating.
Jamie Karpman is a government attorney practicing real estate and housing law. She serves on the JBA board of governors and is vice chair of Grievance Committee D for 4th Judicial Circuit.