Jacksonville is the only metropolitan statistical area in Florida to show a rise in construction employment between March and April, the height of the COVID-19 pandemic shutdown.
U.S. Department of Labor Bureau of Labor Statistics employment data found Jacksonville MSA construction employment grew by 0.4%, or about 200 jobs, during that period while the 20 other MSAs in Florida lost construction jobs.
Construction jobs in the Jacksonville MSA grew from about 45,800 to 46,000. The BLS rounds numbers to the nearest 100.
The Punta Gorda MSA lost 12% of its construction jobs, the largest percentage drop in the state.
"Construction has remained strong during the COVID-19 pandemic in part because local governments in Northeast Florida made quick adjustments that allowed permitting and inspections to continue," said Northeast Florida Builders Association Executive Officer Bill Garrison.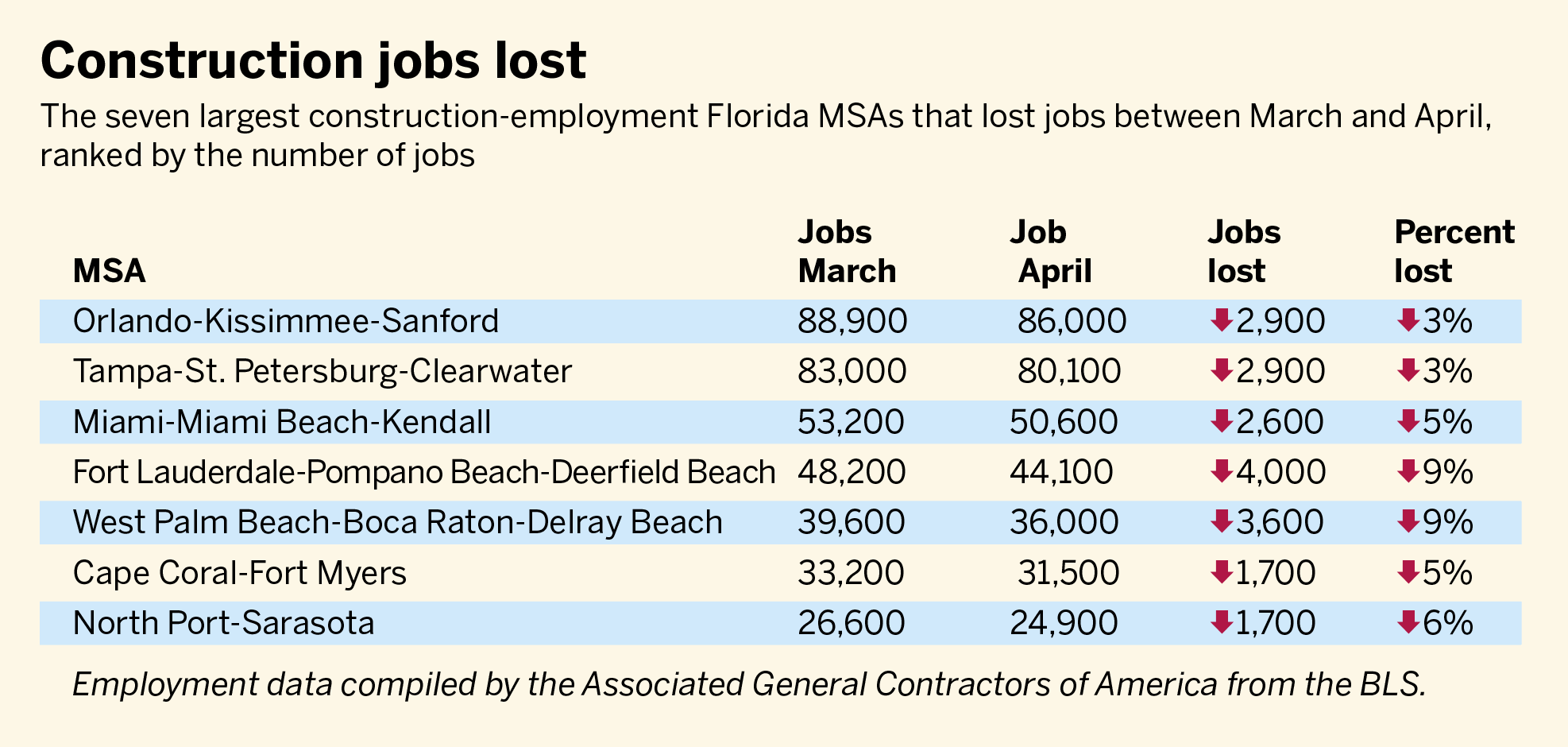 "Without the regulatory oversight, construction projects would have been shut down, and those workers would have been unemployed. We appreciate the regional building departments acting so quickly to make safe accommodations to keep the industry working," he said.
Garrison said the 46,000 Northeast Florida construction jobs represent 8% of all workers in the region, and about $1.4 billion in annual payroll.
Of the 358 U.S. metro areas, Jacksonville was the largest MSA for its number of construction jobs that added to the count.
Further, of the U.S. metro areas to add the most construction jobs during that period, Jacksonville came in at No. 9.
The Des Moines-West Des Moines, Iowa, MSA with 17,100 construction jobs in March added the most number of jobs in April, up 2,200 jobs, or 13%.