By the end of August, the corner of the Water Street Garage at the base of the Acosta Bridge might look anything but pedestrian.
"Emergence" will rise up the southwest sides and top of the city-owned facility at Water and Broad streets. 
"Jacksonville is not really used to this kind of public artists," said Glenn Weiss, director of the Public Art Program with the Cultural Council of Greater Jacksonville.
Its changing LED lighting will perform during the dark while the mural and musical frets, staffs and notes will stand out during the day.
"The central sculpture's brightly colored petals that are prominent during the day will recede behind an organic assemblage of translucent rods that come alive with dynamic colored light coursing through them," says a release from the Cultural Council of Greater Jacksonville.
The Cultural Council  calls it "a fusion of place-based inspirations rising out of the water lines, music lines, and rail lines etched into the history of the site."
While there is no sound, the lighting will change and can be programmed to reflect holidays and special events.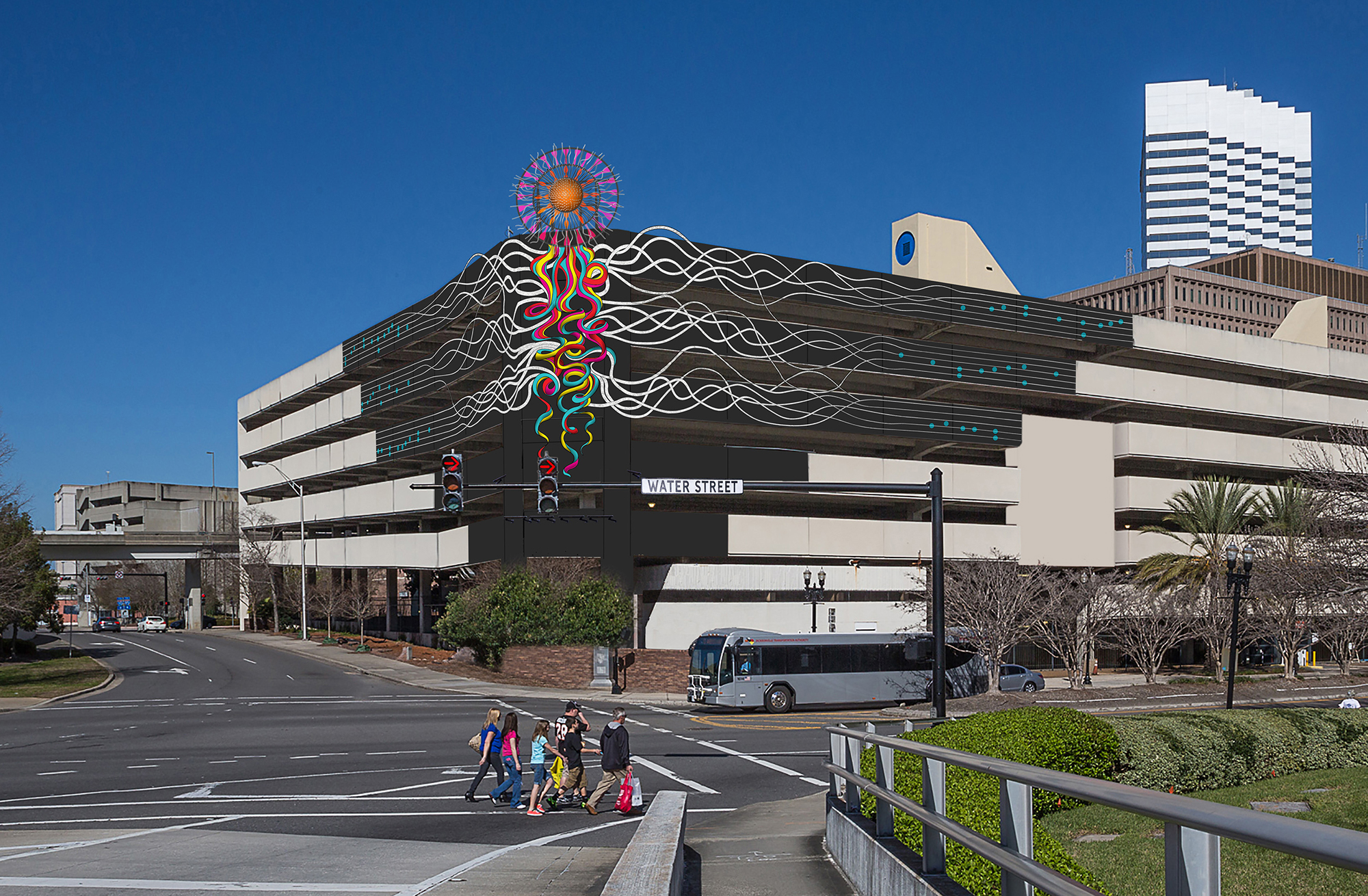 It will feature the musical notes of two pieces.
One is "Lift Ev'ry Voice and Sing," created by James Weldon Johnson and John Rosamond Johnson in Jacksonville and first performed in 1900. 
The other is "Bridges," a contemporary piece by Jacksonville Symphony composer-in-residence Courtney Bryan that was introduced in 2019 as a tribute to Jacksonville's diverse communities.
"In the evening the artwork will become a display of color, light and effects, dramatically changing its appearance from day to night," the council says.
The release said the piece comes through the 2016 contract between the city and Cultural Council of Greater Jacksonville as the project manager of the Art in Public Places Program.
The council said the city appropriated about $355,288 to enhance the garage through new public art. The Downtown Investment Authority manages the contract for the city.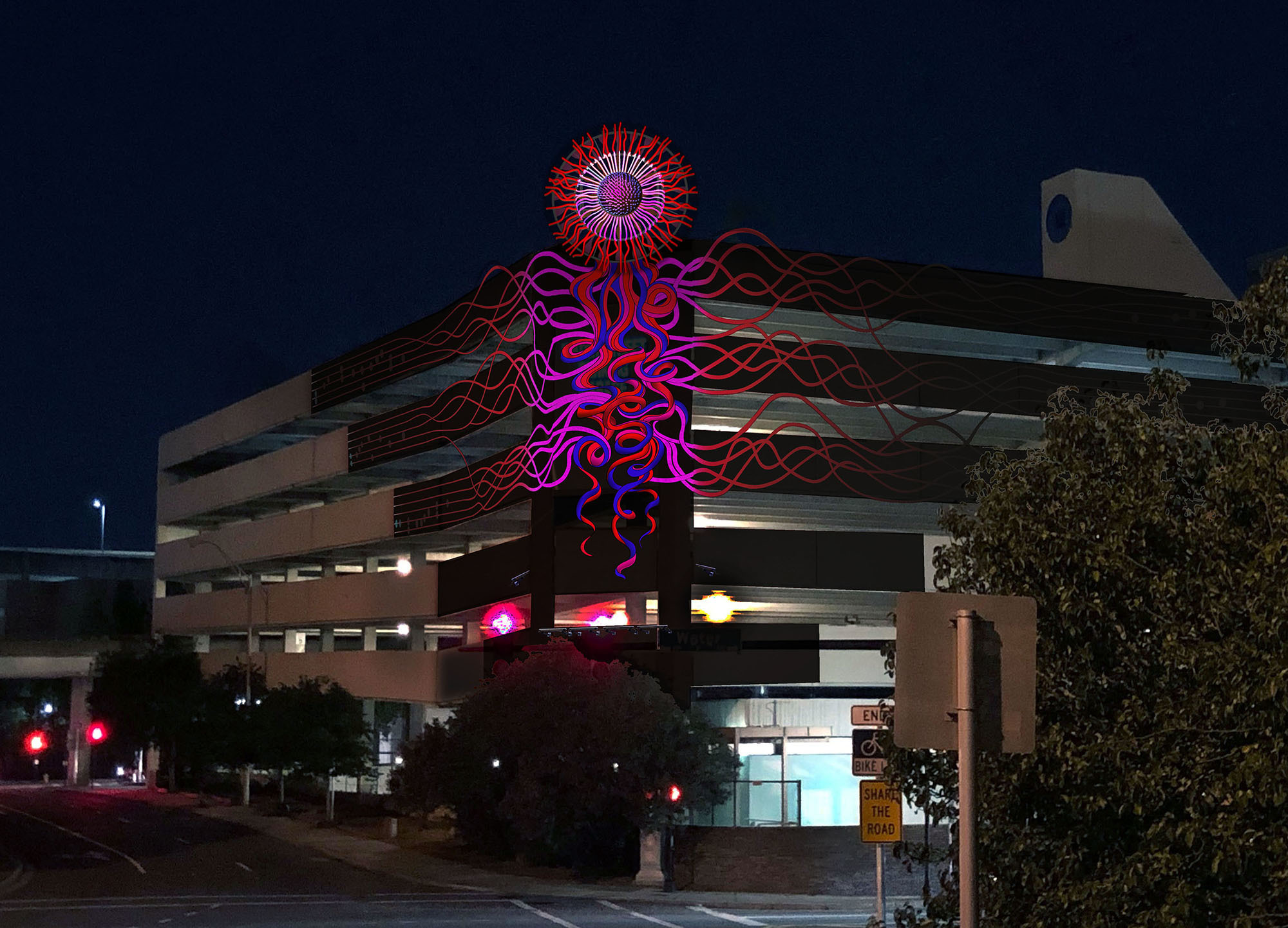 Seattle-based artists Laura Haddad and Tom Drugan won a design competition. Their website is haddad-drugan.com.
Of the appropriation, $335,712 is contracted with the artists.
The artists' team comprises Haddad and Drugan; General Sign Service Corp. of Jacksonville for sculpture installation, painting and electrical services; Atomic Fabrications of Seattle for the sculpture fabrication; and Yetiweurks of Seattle as the structural engineer.
The city is reviewing a permit application for General Sign to install artwork on the top floor at 541 Water St. at a cost of $200,000.
The council said the work was scheduled for completion this month but was delayed by the coronavirus. The goal now is the end of August.
The seven-level garage was built in 1977.