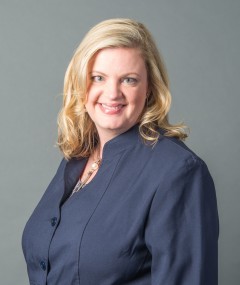 By Sarah Sullivan, JBA Pro Bono Committee
One of the benefits of membership in a voluntary Bar association is the opportunity to provide pro bono assistance to low-income people alongside colleagues who share a common mission.
For example, the American Inns of Court's mission is to "advance the rule of law by achieving the highest level of professionalism through example, education and mentoring."
In furtherance of that mission, lawyers from the Florida Family Law American Inn of Court provided legal advice to survivors of domestic violence at the Hubbard House Outreach Center during Domestic Violence Awareness Month in October.
In cooperation with Three Rivers Legal Services, Hubbard House assisted in screening clients. General Magistrate Beth Luna, outreach chair for Florida Family Law Inn, organized the event after seeing a need for self-represented litigants to be better prepared in family court.
"This event was really helpful because pro se litigants came prepared to ask questions and attorneys were able to provide more substantial legal advice, which can be of great comfort for a survivor of intimate violence." Luna said. 
In November, members of the D.W. Perkins Bar Association assisted Three Rivers Legal Services in a seal-and-expunge legal clinic at River Region Human Services, a nonprofit that provides integrated health services including substance abuse treatment, mental health services and housing.
Esmin Shakespeare, River Region's senior director of social services, outreach and prevention, identified the need for a clinic for people trying to re-integrate into society.
The agency provides programs for what lies beyond recovery and partners with other service providers such as Three Rivers to assist in removing barriers that may keep River Region's clients from continued success in sobriety.
The D.W. Perkins Bar Association's mission is to be that of a change agent to improve the plight of the African American community and to combat the effects of racial and social injustice. 
Providing pro bono help for the clinic provided an opportunity for attorneys to not only earn pro bono credit, but also provide access to justice for low-income people consistent with D.W. Perkins' mission.
Katrina Hamilton, administrative officer for D.W Perkins, participated in the clinic by performing background checks and case management for the applicants.
"Members of D.W. Perkins look forward to participating in events that, in particular, allow us to work together in helping citizens gain access to resources previously denied to them due to past mistakes, consistent with our mission and objectives,"  Hamilton said. 
Attorneys received an hourlong training on seal-and-expunge law including recent changes. They met with River Region clients and assisted in completing the Florida Department of Law Enforcement Certificate of Eligibility packet.
If eligible, clients received further assistance from Three Rivers in ensuring the seal or expungement was completed.
"Our members look forward to partnering with Three Rivers doing the seal-and-expunge clinic. It is a win-win event. Attorneys get briefed on new legal developments and earn pro bono hours while the clients get a chance at a fresh start," said LaToya Williams, D.W. Perkins president.
The Jacksonville Beaches Bar Association partnered with Jericho Road Legal Service Ministry and Three Rivers Feb. 22 to serve clients at an Atlantic Beach legal clinic.
Clients were screened and scheduled for appointments so that attorneys could be matched by area of law. They presented varying civil legal issues and JBBA members provided 15 hours of volunteer service.
If you lead an organization or a law firm and would like to participate in a pro bono event, contact Sarah Sullivan, pro bono director for the Jacksonville office of Three Rivers Legal Services, at (904) 423-8966 or Missy Davenport, pro bono director for Jacksonville Area Legal Aid, at (904) 356-8371.