By Katie Garwood & Mike Mendenhall • Staff Writers
After Mayor Lenny Curry ordered a 50-person capacity cap at bars, restaurants and other establishments March 16, Gov. Ron DeSantis took it a step further March 17.
The governor announced that bars and nightclubs must close for 30 days and he limited Florida restaurants to 50% of capacity. He encouraged people to order food to-go from restaurants.
Groups larger than 10 also are banned at Florida beaches.
ServStar Bar Management Group, owner of Dos Gatos, The Shim Sham Room, Hoptinger, Surfer The Bar and RP's Fine Food and Drink, is changing its operations to follow Curry's advisory.
Their bars will have to close, and Hoptinger will continue to serve food.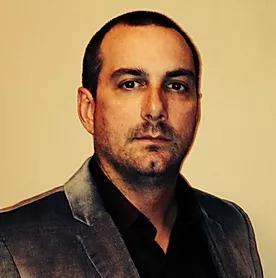 Jason Albertelli, vice president of operations for the management group, encourages customers to make reservations at its restaurants before coming in.
He said their properties also are spreading out tables and reorganizing dining rooms and bar areas so that there's more space to comply with advice for customers to keep distances.
"We can control it that way as well because if they do feel a need to come out, they know they have a safe place they can go," Albertelli said.
The group's restaurants will continue to serve to-go orders and use delivery services like Uber Eats.
While the restaurants want to make money, they also want to keep employees working. Albertelli said across their properties, they employ more than 300 people.
"It's very difficult, though," he said. "The goal to stamp out this virus is everyone's goal, but at the same time, servers can't serve from home."
That was before Curry and DeSantis ordered capacity limits to restaurants. Albertelli said sales numbers for March 17 will be an indicator of how business will fare throughout the coronavirus pandemic.
For March 16, Jumpin' Jax House of Food co-owner Howland "Howdy" Russell said the dining area never had more than 20 customers during peak lunchtime hours, which is "slower than normal." But takeout orders have nearly doubled.
More people are eating at home, in the car or in places that are more secluded, he said.
Russell said Jumpin' Jax House of Food is devising a strategy to promote online orders and carryout business.
"We're looking at ways to promote business while hunkering down. It's what we have to do, because we have to pay salaries and we still want to serve people," Russell said.
"They have plenty of toilet paper but not plenty of dinner," he said.
Jumpin' Jax House of Food doesn't intend to make a profit during what Russell hopes is a temporary downturn.
He said the goal is to bring in enough revenue to pay rent, bills, taxes and employee salaries.
Russell said sales at the restaurant's Downtown location dropped by 20% as of March 13.
He said he thinks total sales among his other three restaurants took a similar dip.
Nordstrom, one of the St. Johns Town Center's largest retailers, will close for two weeks, effective March 17. 
The 50-person cap also applies to movie theaters. Most have closed.
AMC and Regal will close their combined four Jacksonville locations.
Regal will close until further notice. AMC plans to close for six to 12 weeks.
A Cinemark Tinseltown employee said the theater was open as of noon March 17, but that could change.
Local theaters, like Sun-Ray Cinema, will shut down indefinitely. San Marco Theater will do the same.