Instead of swimsuits and women's clothing, Jacksonville-based Venus Fashion is manufacturing protective face masks for health care workers. 
It will donate the masks to Jacksonville hospitals as well as St. Joseph's Hospital in Paterson, New Jersey — the fourth-busiest hospital in the country, the company said in a news release.
With several days into the effort, Venus has produced more than 1,000 masks.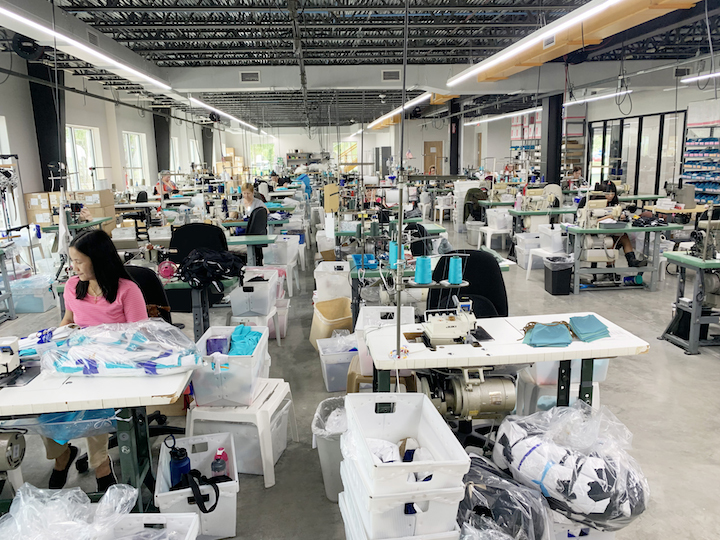 "As part of the Jacksonville community, we felt compelled to step up to support the selfless healthcare workers who are working around the clock for their communities during this challenging time," said Pamela Kimball, Venus's director of swim, intimates and sleepwear. 
Employees who can work remotely have been doing so since March 17. 
Inside the facility, the company added to its cleaning crew to increase sanitation measures and is promoting social distancing.
A reduced number of employees are working in the office including customer care, distribution, returns and distribution workers. 
Employees who don't feel comfortable coming into work can be placed on temporary leave and receive help applying for government assistance, according to the company's website.  
"While the wellbeing of its employees' physical health and safety remains a top priority, the company is also focused on ensuring that its critical infrastructure tasks remain up intact, so it can continue to employ its staff during this uncertain time," the release said.