Four months into 2021, there will be a 355-room Marriott convention hotel Downtown along the Southbank Riverwalk.
There won't be a major construction project; instead, the Lexington Hotel & Conference Center Jacksonville Riverwalk at 1515 Prudential Drive will be rebranded the Southbank Hotel & Conference Center Jacksonville Riverwalk.
The property will be part of Marriott Delta Hotels, said Bernard Moyle, president of Cal Vegas Ltd., operator of the property.
"Marriott wants a full-service convention hotel in Downtown Jacksonville. We've been working on the conversion for about a year," Moyle said.
According to marriott.com, the Marriott Delta brand offers "the essentials for the modern frequent traveler and a lean and flexible operating model to drive results for owners and franchisees."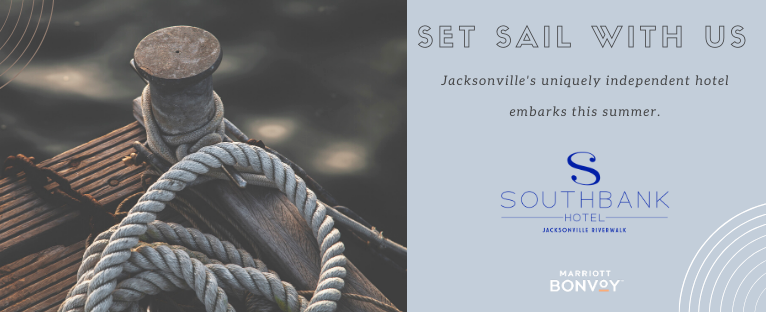 The Delta brand comprises 79 operating properties with nearly 19,000 rooms. Forty properties with more than 9,000 rooms are in the pipeline, the website indicates. Marriott operates 30 brands and more than 7,000 properties.
The most visible change will be new signage along Prudential Drive.
Moyle said the renovation completed in 2018, when the property opened with the Lexington brand, meets Marriott's standards for the lobby, guest rooms, meeting rooms, common areas and the food and beverage amenities.
There won't be any structural changes, but the hotel's technology will be upgraded.
The Wi-Fi system will be improved to meet Marriott's standards. The fire detection and suppression system also will be enhanced to meet Marriott requirements that exceed the local fire code, Moyle said.
He expects the hotel will begin taking reservations through Marriott's network in late July. The property will continue to market to conventions and family and military group reunions that need on-site banquet and catering services.
"We can't survive on transient travelers. We need 40% to 45% group business for full utilization of the hotel," he said.