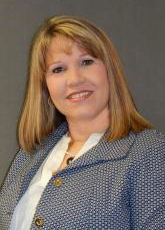 Nikki Hawkins joined Kelley Kronenburg as a partner in the law firm's Jacksonville office. Her practice focuses on defense of property insurance matters and third-party litigation defense.
Hawkins represents insureds, self-insureds, individuals, domestic and public companies in matters including liability and property and casualty loss.
She has experience handling first- and third-party claims such as motor vehicle accidents, coverage issues, PIP claims, premises liability, trucking and transportation issues, municipality, and claims involving injury and wrongful death.
After receiving her bachelor's degree from the University of Central Florida, Hawkins worked within the insurance industry for more than two decades and spent 18 years as a claims specialist and medical fraud investigator with a Fortune 500 insurer. She received her J.D. from Florida Coastal School of Law.
After opening offices in Daytona and Naples earlier this year, along with new practice areas, Kelley Kronenburg has 350 employees, including more than 160 lawyers.