Winn-Dixie's move into the closed Mandarin Earth Fare store, expected by November, is a return to an original location.
Winn-Dixie previously leased the Earth Fare location – and adjacent space – in the Mandarin South Shopping Center. It occupied at least 45,000 square feet there more than a decade ago.
The Jacksonville-based grocery chain then moved to a 51,282-square-foot store across San Jose Boulevard into the Merchants Shopping Center of Mandarin. Winn-Dixie opened the store there Nov. 9, 1995.
The Mandarin South space then was subdivided.
Preferred Growth Properties bought the struggling center, built in 1982, in July 2014 for $4.7 million.
Preferred Growth redeveloped the center and leased about 28,000 square feet to Earth Fare, which opened in 2017.
That's where Winn-Dixie will return. It didn't say when, but it anticipates a grand opening this year.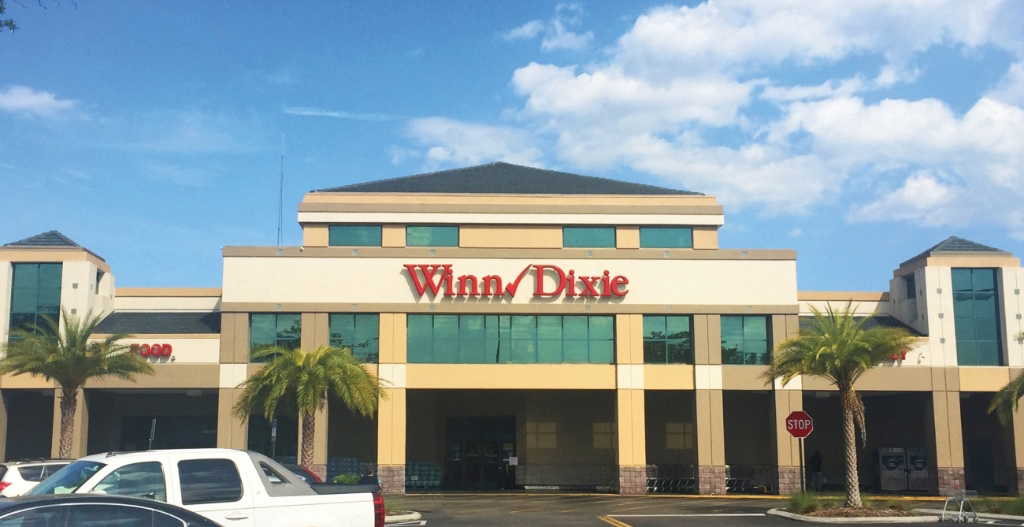 The Merchants Shopping Center of Mandarin is at 11701 San Jose Blvd. Mandarin South is at 11700 San Jose Blvd.
Colliers International, which is the leasing agent for the Merchants Shopping Center, reports on a marketing flyer that the Winn-Dixie anchor space becomes available in November.
Winn-Dixie's parent company, Jacksonville-based Southeastern Grocers announced May 27 it would fill the space of former Earth Fare in Mandarin and close the larger store.
Kaley Shaffer, Southeastern Grocers senior manager of consumer communications and community affairs, said May 27 that operations and associates from that store will transfer to the new store.
A timeline for the move hasn't been set.
"Winn-Dixie is deeply rooted in Florida, and we are proud to expand our footprint and enhance our presence throughout the state," Southeastern Grocers President and CEO Anthony Hucker said in a news release.
Winn-Dixie said it will open eight more stores this year, including the Mandarin location, in the state.
It opened in February in a former Publix Super Markets Inc. store in Gateway Town Center.
The seven other new Winn-Dixie locations are spaces previously occupied by Lucky's Market and Earth Fare stores. Winn-Dixie will open in Boynton Beach, Fort Myers, Gainesville, Lakewood Ranch, Lake Mary, Melbourne and Viera.
Earth Fare announced in February it would close all its stores, including three in Northeast Florida. Its Mandarin location opened in 2017.
It didn't sell the leases to the other two Jacksonville-area stores and returned them to the landlord in its bankruptcy proceedings.