Jacksonville-based Southeastern Grocers Inc. will open its new Mandarin Winn-Dixie store at 8 a.m. Nov. 11 at 11700 San Jose Blvd. in the Mandarin South Shopping Center.
A ribbon-cutting is scheduled for 7:30 a.m.
The store is a converted 28,000-square-foot Earth Fare, which closed in February.
A separate Winn-Dixie Beer, Wine & Spirits store, about 3,200 square feet, is several storefronts from the supermarket in the same center.
"This is the latest and greatest new concept in design," said Anthony Hucker, Southeastern Grocers president and CEO, during a Nov. 10 tour. SEG is the parent company of Winn-Dixie.
Hucker's Winn-Dixie badge labeled him as "chief bagger."
"This is my job," he said, gesturing toward the sales tallied at the checkout stations. "This is where it happens."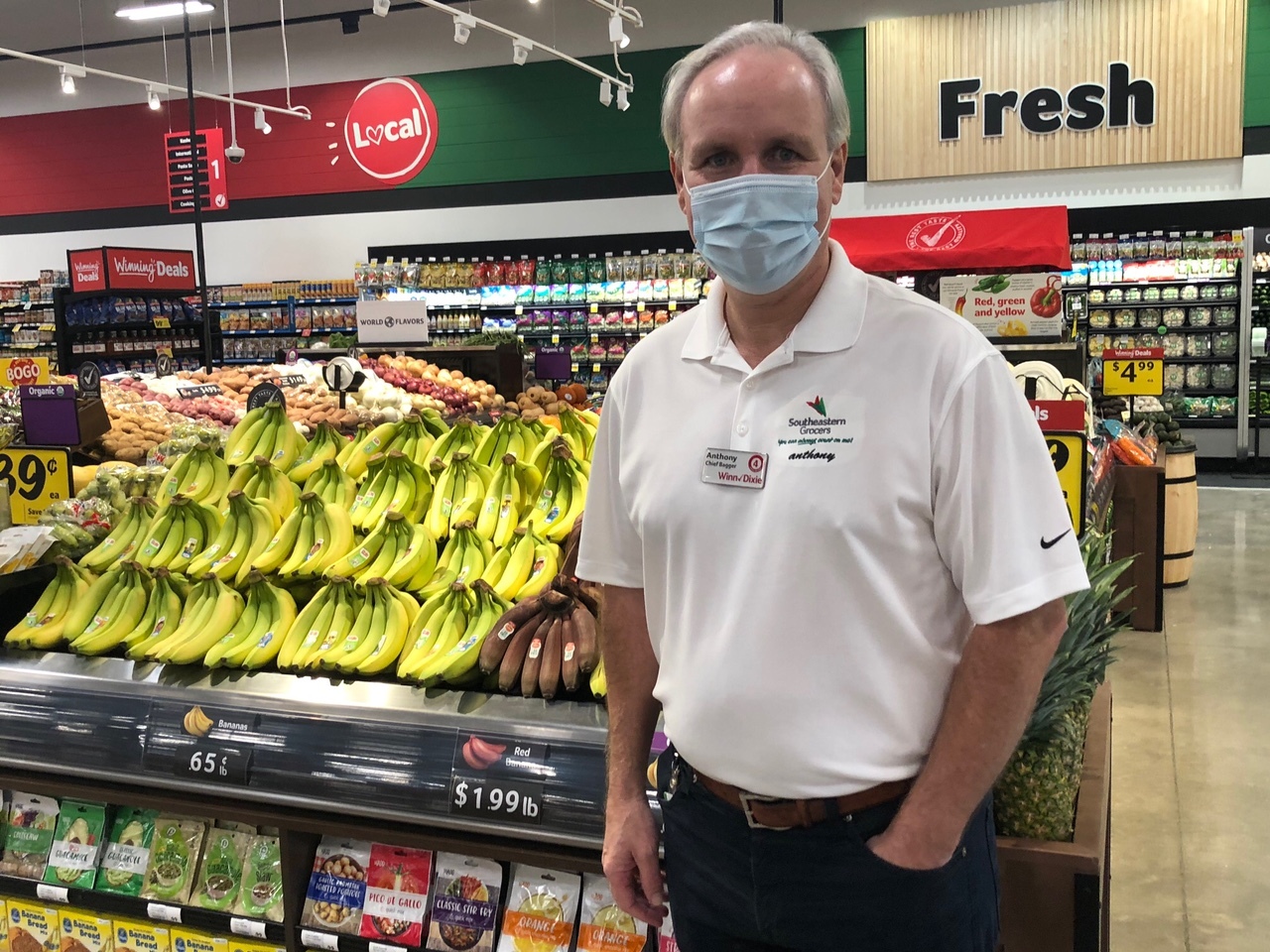 Wall signs hail "Hello Mandarin" and, at the carts, "Let's shop 'n' roll Mandarin."
Winn-Dixie said the store carries a wide range of specialty food and dietary selections, including expanded organic, natural and gluten-free options.
It tailored the store assortment to serve area customers, including an aisle of kosher selections and a World Flavors category for international produce and foods.
Winn-Dixie said in a news release that departments include:
• A produce department with a greater selection, such as fresh and dried peppers, tomatoes, mushrooms and tropical fruits and berries, as well as more than 100 organic varieties.
• An enhanced deli department that includes grab-and-go meals, including take-and-bake pizzas, sushi made daily, a sandwich station, a hot food bar and chef-prepared plant-based proteins made in store.
• A bakery with more than 15 varieties of artisan-baked breads with take-and-bake options,  pastries and desserts.
• A full-service meat department
• A seafood department that includes Florida Keys lobster, stone crab and Mayport shrimp, as well as mahimahi, grouper and triggerfish.
• A health and beauty department with an interactive touch screen for guidance on supplements
Hours are 7 a.m.-10 p.m. daily. The liquor store opens at 9 a.m. Monday-Saturday and at 10 a.m. Sunday, and closes at 10 p.m. every day.
There are protective plexiglass shields at checkout lines and at the service counter. 
Winn-Dixie said that in recognition of Veterans Day, the store will donate $5,000 to American Legion Mandarin "Fallen Heroes" Post 372.
To support military families, it will partner with Maxwell House on its "Operation Finally Home" program and will present Folds of Honor with a $25,000 donation and an additional $5,000 to a Folds of Honor scholarship recipient.
All Winn-Dixie stores are offering an 11% discount for active duty and veteran customers who shop Nov. 11.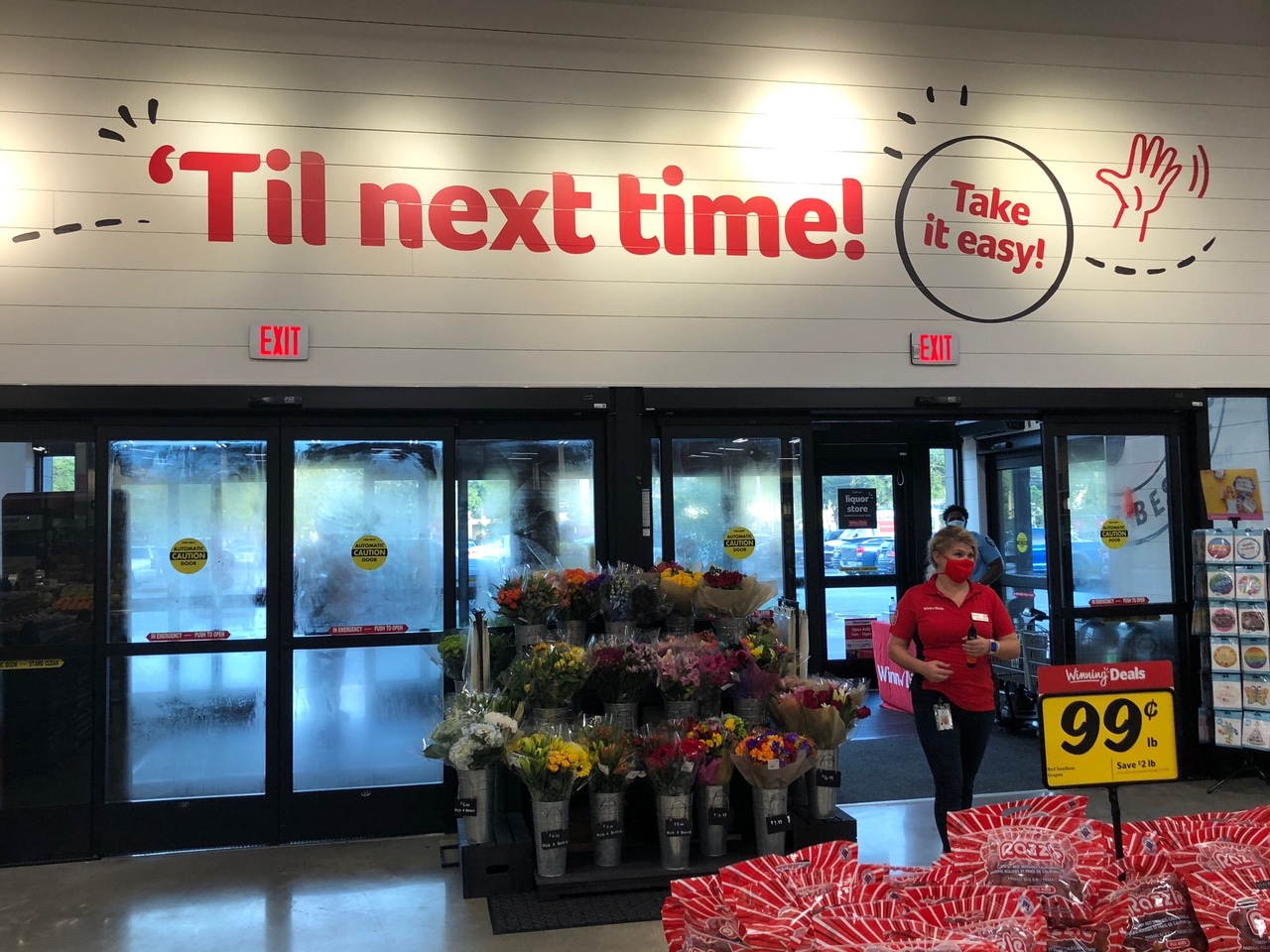 The Mandarin Winn-Dixie store is one of four that Winn-Dixie will open Veterans Day. The others are converted Earth Fare stores in Boynton Beach and Lakewood Ranch and a former Lucky's Market in Gainesville.
It will open new stores in Fort Myers, Lake Mary and Melbourne this year and Viera in early 2021. 
Southeastern Grocers said Oct. 12 that it will introduce signature categories in the new stores.
The new Mandarin store does not have a pharmacy. 
Winn-Dixie moved across the street from a 51,282-square-foot store that closed Nov. 1 at 11701 San Jose Blvd. in the Merchants Shopping Center of Mandarin. 
Winn-Dixie's move into the closed Earth Fare store is a return to an original location.
Winn-Dixie previously leased the location – and adjacent space – in the Mandarin South Shopping Center before it moved to the Merchants Shopping Center of Mandarin 25 years ago.
Preferred Growth Properties bought Mandarin South in 2014 for $4.7 million. It redeveloped the center and leased about 28,000 square feet to Earth Fare, which opened in 2017.
Hucker said the location is on the "going-home" side of the street, making it easier for shoppers to pull in to buy dinner options.