Shipley Do-Nuts Jacksonville tentatively expects to open the week of Dec. 2.
"A few last minute items happening now, but fingers crossed all will go as planned," said Jacksonville franchise owner Robb Hamlett by email Nov. 13.
Shipley Do-Nuts is building-out space at 12667 Beach Blvd., No. 101, in Tamaya Market. 
The city issued a permit July 29 for Equity Builders of Florida L.L.C. to build-out 1,576 square feet for the shop at a cost of $228,759.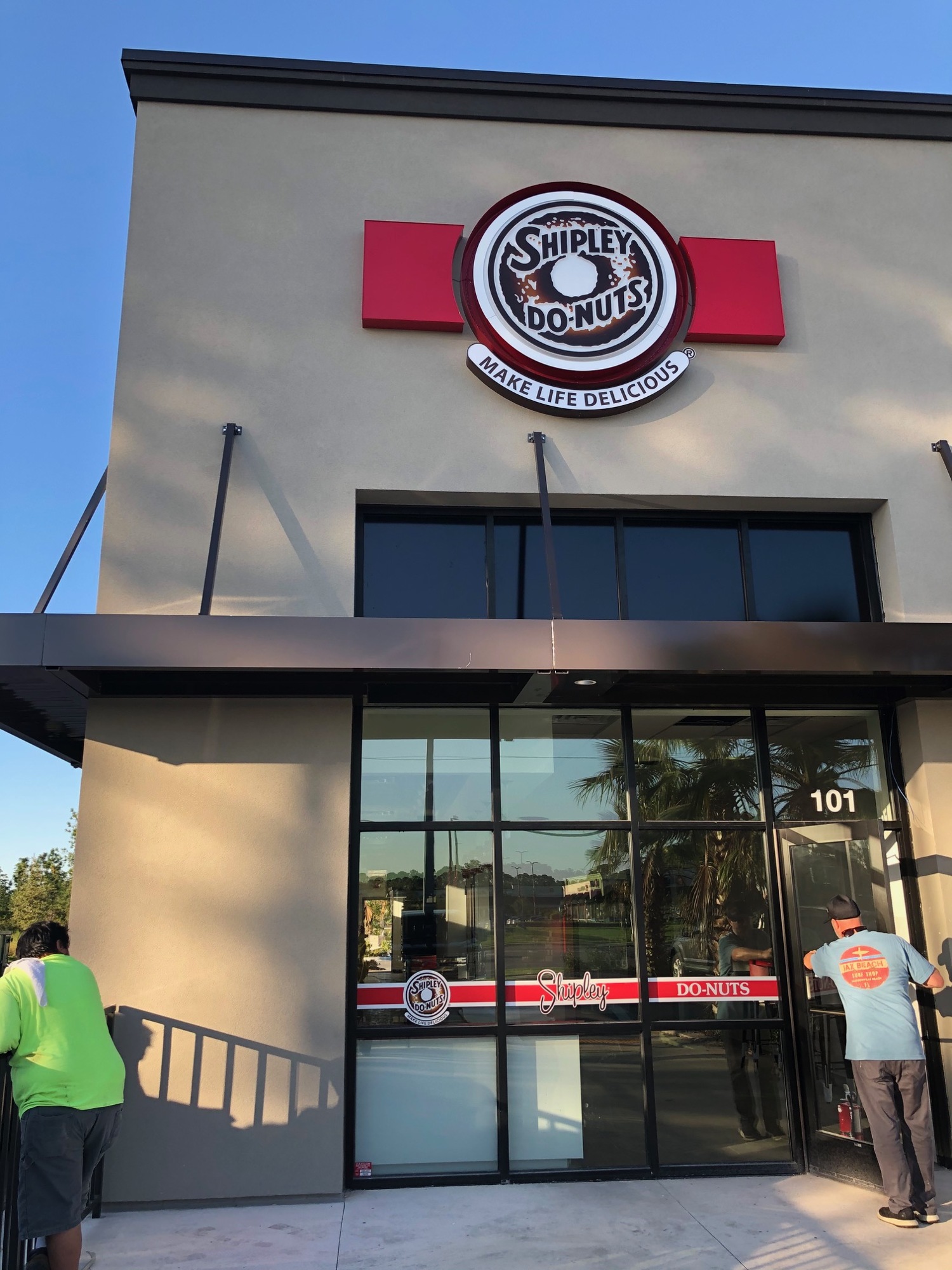 Hamlett is the Jacksonville franchise owner for Houston-based Shipley Do-Nuts with his wife, Tracy Hamlett, and his brother and sister-in-law, Eddie and Kristen Jones. 
Shipley Do-Nuts is known for its glazed yeast doughnuts, "and they have been a hit wherever they have gone," Hamlett said.
The chain sells iced and filled doughnuts; cinnamon, iced nut, apple cinnamon, and cream cheese rolls; donut holes; and other pastries, such as apple fritters. It also sells kolaches, and drinks like coffee, milk and juices. Pastries are made fresh daily.
The location needed to be on the morning side of traffic in a busy area with a drive-thru.
"We are pretty confident that the people of Jacksonville will love it," Hamlett said.