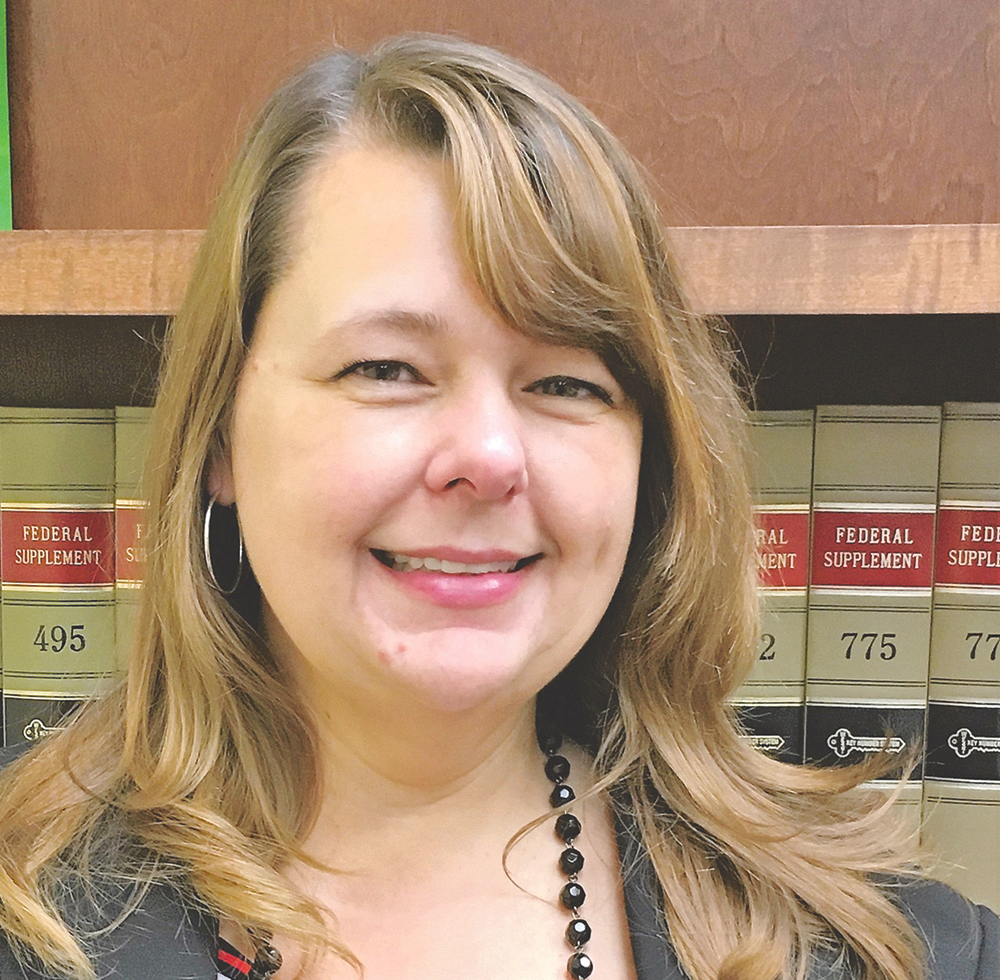 By Missy Davenport, JBA Pro Bono Committee Chair
In October 2009, the American Bar Association established Celebrate Pro Bono Week to recognize the service of attorneys providing assistance to low-income people, to recruit more volunteer attorneys and to build awareness of free civil legal services.
This tradition continues, and our legal community is a strong participant each year.
This year's Celebrate Pro Bono Week is Oct. 25-31. The theme is "Rising to meet the challenge: Pro bono responds to COVID-19." 
The need for pro bono civil legal services in our community is always immense but this year has been like no other because of the pandemic. Attorneys are encouraged to volunteer to assist with a case or outreach event.  
We have planned a full schedule of events and opportunities to help you get involved:
The Eviction Defense Self Help Project, every Wednesday from 1-4 p.m.
This weekly pro bono clinic assists tenants of private landlords to complete answers to eviction summons and in taking steps to get conditions in their homes corrected and to legally withhold rent.
Volunteer attorneys are provided training, mentoring and support and do not need experience in landlord-tenant law.
Contact Missy Davenport at [email protected] if you would like more information about the project.
Free general legal advice clinic with Jericho Road Legal Service Ministry and Three Rivers Legal Services, 10 a.m. to 4 p.m., Oct. 17.
Interested attorneys may contact Sarah Sullivan at [email protected]. 
Free family law legal advice clinic with Florida Family Law American Inn of Court and Three Rivers Legal Services, 5-8 p.m., Oct. 27.
Interested attorneys may contact Sarah Sullivan at [email protected].
William A. Van Nortwick Jr. Pro Bono Awards virtual Presentation of the Pins Ceremony, TBD, Oct. 30. 
Fourth Circuit Chief Judge Mark Mahon and Circuit Judges Steven Fahlgren, John Guy and Virginia Norton; the 4th Circuit Pro Bono Committee; and The Jacksonville Bar Association Pro Bono Committee will recognize attorneys who donated at least 20 hours of their time in 2019. 
Keynote speakers Samuel Jacobson and William Sheppard will discuss Papachristou v. City of Jacksonville, in which the U.S. Supreme Court held that local vagrancy laws were unconstitutional.
Free virtual general legal advice clinic with the Jacksonville Bar Association, D.W. Perkins Bar Association and Jacksonville Area Legal Aid Ask A Lawyer Free Legal Advice Clinic, 9 a.m.-noon, Oct. 31.
Interested attorneys may contact Missy Davenport at [email protected].
Jacksonville Area Legal Aid intake night and case acceptance forum with the Christian Legal Society at City Rescue Mission, 6-8 p.m., Nov. 5.
Attorneys provide legal guidance to residents in the Life Builders program. Attorneys may accept a case for follow-up after the intake night.
Interested attorneys may contact Blane McCarthy at [email protected].
Thanks to all of the volunteers who have donated their time, energy and expertise to help the community over the past year. Your contributions are appreciated and have improved the lives of the many people you have assisted.  
Attorneys interested in these and other pro bono opportunities in the 4th Judicial Circuit may contact Missy Davenport, chair of The JBA Pro Bono Committee at [email protected].