National homebuilder D.R. Horton, through Forestar Real Estate Group Inc., paid more than $9 million in two sales Sept. 22 and 23 for land in St. Johns County to build the Bridgewater town house community.
D.R. Horton plans to build up to 816 town houses on about 144 acres south of County Road 210 between Interstate 95 and U.S. 1 at CE Wilson Road. 
The sellers are two families: Marvin J. and Janice R. Wilson, Juanita V. Wilson and the Wilson Trust and Alicia A. and Julia Arnold and the James H. Arnold Revocable Trust.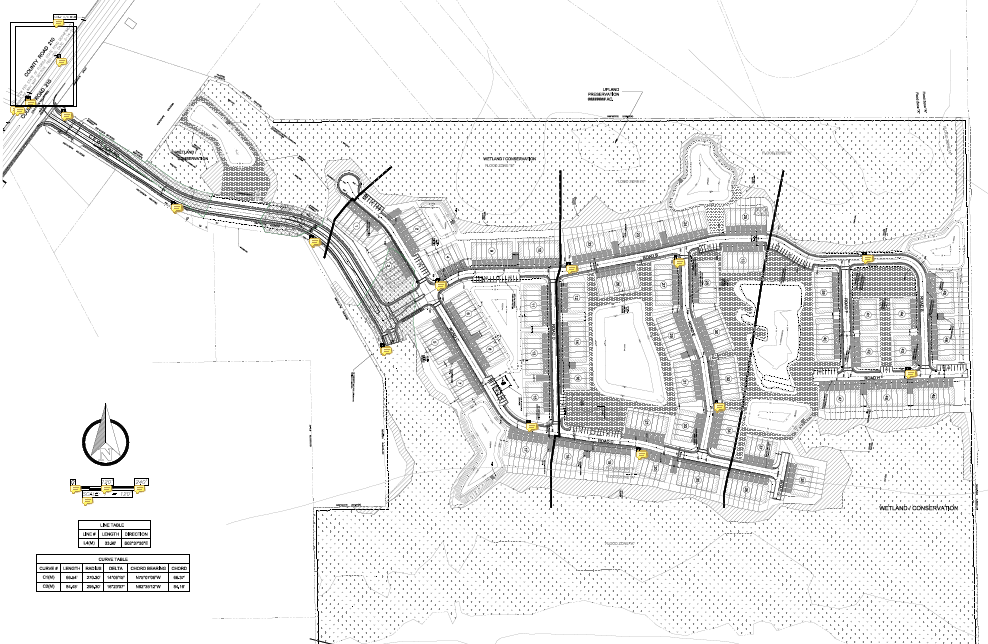 Linda Daniels, president of CRES Commercial Real Estate Inc. represented the sellers. Daniels said she is closing CRES and will do business as Linda Daniels & Associates LLC.
D.R. Horton rezoned the property in August 2019 from open rural to planned unit development to allow the town house community with associated roads, stormwater facilities, clubhouse, swimming pool, playgrounds, play fields, community park and wetland preserve.
The civil engineer for the three-phase development is Adkinson Engineering of Jacksonville. 
The first phase on the northern portion of the property comprises 370 units in 36 eight-unit buildings; 13 six-unit buildings; and one four-unit building.
During the St. Johns County rezoning process, the application documents indicated the town houses will be "priced to be affordable for purchase by teachers, law enforcement officers, firefighters, tourist industry workers and others who are vital to St. Johns County's economy."