Johnson & Johnson said sales at its Jacksonville-based Vision Care unit dropped in the third quarter, with sales gains in U.S. contact lenses offset by declines in international sales and vision surgeries.
Total Vision Care sales fell 9.4% in the quarter to $1.08 billion. That was mainly caused by a 16.3% drop in sales of vision surgery products.
Johnson & Johnson said deferral of surgeries because of the COVID-19 pandemic is causing sales declines throughout its medical device business, which fell by an adjusted 3.3%.
U.S. sales of Acuvue contact lenses made in Jacksonville jumped 10.9% to $375 million in the quarter, but with a big drop in international sales, total contact lens sales fell 7.1% to $830 million.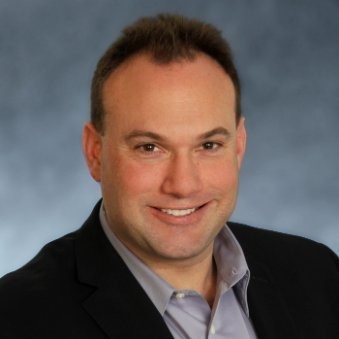 Chris DelOrefice, vice president of investor relations, said in Johnson & Johnson's quarterly conference call the U.S. sales gain resulted from restocking in the quarter. The company expects stocks of contact lenses to return to more normalized levels in the fourth quarter.
DelOrefice said the company is optimistic about new products as business returns to normal.
"We continue to advance our contact lens pipeline with the world's first and only drug-releasing contact lens for patients with allergic eye itch having received approval from Health Canada," he said.
DelOrefice also said the company expects better results throughout the medical device segment as surgical procedures resume.
"Overall, we saw more stable results in total across each month this quarter," he said.
New Jersey-based Johnson & Johnson said total global sales rose 1.7% in the quarter to $21.1 billion.
Adjusted earnings of $2.20 a share were 8 cents higher than the third quarter of 2019, and were 21 cents higher than the consensus forecast of analysts, according to Zacks Investment Research.
Despite the earnings beating forecasts, Johnson & Johnson's stock fell $2.84 to $149 when the market opened Oct. 13 after the earnings report.
Before releasing its earnings, Johnson & Johnson said it had to pause clinical trials of its COVID-19 vaccine because of illness in a trial participant.
Winn-Dixie parent retaining customers gained during pandemic
Southeastern Grocers CEO Anthony Hucker is confirming analysts' beliefs that COVID-19 shopping habits may have long-term benefits for supermarkets.
In an interview with industry magazine Winsight Grocery Business, Hucker said the parent company of Winn-Dixie is retaining customers it gained during pandemic-related shutdowns.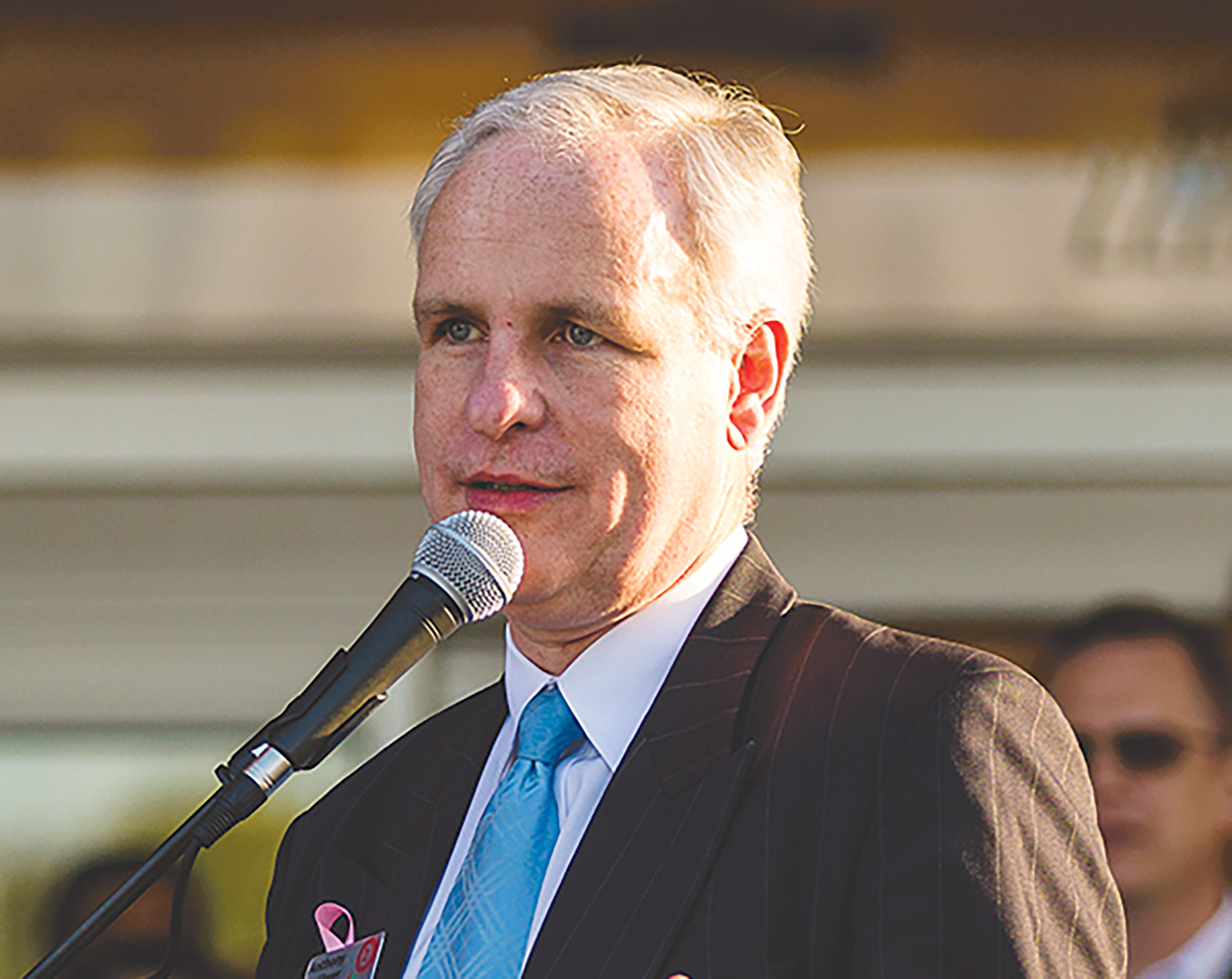 "More than 80% of the customers acquired during COVID-19 continue to shop with us and nearly half of these customers are engaging digitally," he told the magazine.
Jacksonville-based Southeastern Grocers two weeks ago filed a confidential registration statement with the Securities and Exchange Commission for an initial public offering.
Supermarkets have reported big sales gains in the first half of this year as consumers eat more meals at home during the pandemic.
Albertsons Companies Inc. in June brought its IPO to the market after waiting for five years. Some analysts credit optimism about post-pandemic sales for helping that supermarket operator to finally go public.
Privately owned Southeastern Grocers has not publicly reported any sales data since it called off a previous attempt at an IPO in 2014. The company would have to file a public registration statement with the SEC before going ahead with a stock sale.
Winsight said it interviewed Hucker by email Oct. 2, which was after the confidential IPO filing. The story did not address the stock sale. 
The SEC mandates a quiet period for executives when their companies register for stock sales.
Southeastern Grocers operates about 550 supermarkets in seven states under the Winn-Dixie, Bi-Lo, Harveys and Fresco y Mas banners.
However, the company in June announced plans to sell 62 stores and discontinue the Bi-Lo brand.
Hucker told Winsight the company's Bi-Lo stores had incremental improvements from new programs.
"Unfortunately, the performance within the Carolina markets didn't keep pace to sustain our long-term growth goals," he said.
Cracker Barrel upgraded despite big sales drop
Cracker Barrel Old Country Store Inc. reported a big drop in sales for its fourth quarter ended July 31, as the company slowly reopened its restaurants after COVID-19 shutdowns.
However, C.L. King analyst Todd Brooks upgraded his rating Oct. 12 on the company from "neutral" to "buy," saying Cracker Barrel did a good job weathering the pandemic.
"The recovery that Cracker Barrel has seen in its restaurant and retail operations same-store sales during 4Q20 (ended July) — which has continued to accelerate in September — is a testament to the Cracker Barrel team taking a more aggressive approach to managing the business during the pandemic," King said in a research note after hosting virtual meetings with management.
"The successful rollout of curbside delivery and Front Porch outdoor dining, as well as the aggressive repositioning of the retail offering to support current nesting trends, whereby consumers are spending on decorating their homes during the pandemic, are all examples of the aggressive actions taken to help the Cracker Barrel brand weather the current environment," he wrote.
Brooks is optimistic about the company's Maple Street Biscuit Company subsidiary. Cracker Barrel acquired the restaurant chain founded in Jacksonville a year ago.
"Cracker Barrel's second brand, Maple Street Biscuit Company, has performed admirably during the pandemic, and is positioned to become the next growth vehicle for the company," he said.
"The existing base of 35 units was tracking at $1 million-plus average unit volumes and greater than 17% restaurant-level operating margins pre-pandemic."
Cracker Barrel intends to open 15 new Maple Street restaurants in this fiscal year.
"The openings will be focused on infill locations where the brand enjoys existing awareness with consumers," Brooks said.
FIS promotes Gileadi to chief operating officer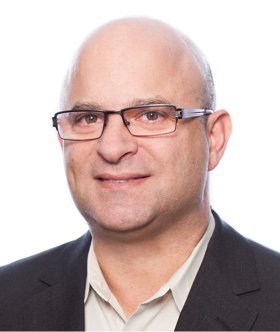 Fidelity National Information Services Inc., or FIS, said in an SEC filing last week that Ido Gileadi was promoted to chief operating officer.
Gileadi joined Jacksonville-based FIS as chief information officer in 2014.
Before that, he was a senior partner at The Capital Markets Company, or Capco, which was acquired by FIS and became a subsidiary of the company in 2010.
CSX adds new director
CSX Corp. last week said retired U.S. Army Lt. Gen. Thomas Bostick has been appointed to its board of directors.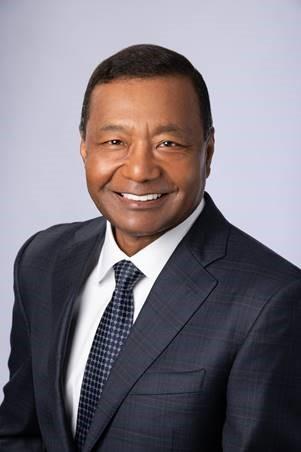 Bostick fills an opening created when Pamela Carter retired in May for personal reasons after 10 years on the board.
The Jacksonville-based railroad company added former AK Steel Holding Corp. CEO James Wainscott to its board in July, but said that appointment filled a potential vacancy of an unnamed director who is contemplating retirement next year.
Bostick's appointment gives CSX 12 directors.
Bostick spent 38 years in the Army and served as the Chief of Engineers and Commanding General of the U.S. Army Corps of Engineers.
After retiring from the military, Bostick became chief operating officer of Intrexon Corp. in 2017. 
He left Intrexon in February after that company restructured into a new company called Precigen Inc.
Eqip acquired by Swedish company
Stockholm-based Mentice AB said last week it agreed to buy the assets of Jacksonville-based Eqip Inc., a health care IT company.
Mentice, which is publicly traded on the Nasdaq Stockholm exchange, provides software and hardware simulation solutions for cardiovascular therapies.
Eqip offers a product that allows doctors to record intervention procedure data, Mentice said. 
The acquisition expands the company's portfolio of cloud solutions, it said.
Terms of the deal were not announced.