CSX Corp.'s freight business is rebounding after a two-quarter period which has been "surreal," CEO Jim Foote said Oct. 21.
The Jacksonville-based railroad company reported third-quarter revenue and earnings lower than the third quarter of 2019, but business is picking up from the COVID-19 pandemic-related trough in the spring.
Landstar System Inc. also said Oct. 21 its business is increasing, with the Jacksonville-based trucking company reporting third-quarter earnings higher than last year.
CSX reported earnings of 96 cents a share, down from $1.08 a year earlier, with revenue decreasing by 11% to $2.65 billion.
However, revenue increased 17% from this year's second quarter.
"The last six months have truly been surreal. On last quarter's call, we discussed the largest and most rapid sequential volume declines in CSX's history. Now, just three months later, record sequential increases," Foote said in the company's conference call with analysts.
"Think about that. Volume declines and increases twice as steep as the largest moves we experienced in the great recession in a span of just a few months," he said.
Foote expects the rebound to continue.
"We were encouraged by the speed at which volumes recovered from the trough, particularly the strength in the intermodal market. Fourth-quarter volumes to-date are up year-over-year and we all hope for continued positive economic momentum," he said.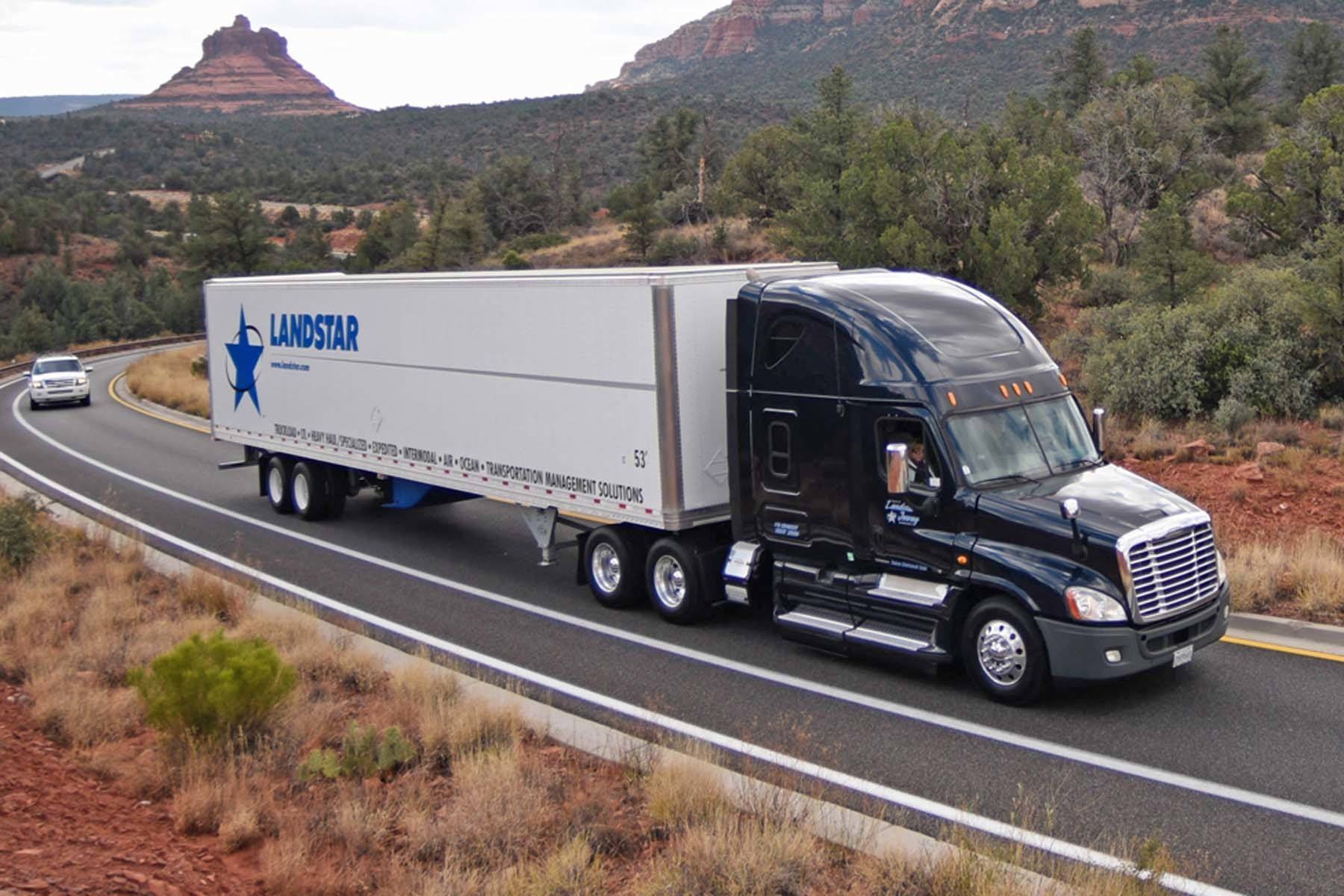 Landstar reported earnings of $1.61 a share, up from $1.35 last year, with revenue rising 7% to $1.086 billion.
CEO Jim Gattoni said in a news release the trends are also encouraging for Landstar.
"Through the first few weeks of October 2020, the number of loads hauled via truck was above the corresponding period of 2019 in a high single-digit percentage range. I expect that trend to continue during the remainder of the 2020 fourth quarter," he said.
Landstar is projecting fourth-quarter revenue of $1.15 billion to $1.2 billion, compared with $994.9 million in the fourth quarter of 2019.