A West Jacksonville handgun accessories retailer wants to renovate a Downtown Southbank building for its headquarters and showroom.
Concealment Express LLC is seeking Downtown Development Review Board conceptual design approval for its plans to renovate a two-story brick and stucco building at 1451 Louisa St., according to Downtown Investment Authority documents released April 1.
The property, formerly Dimension Design, is on 0.36 acres bounded to the north by Home Street and to the south by Louisa Street. Its two buildings total 15,694 square feet, according to Duval County Property Appraiser records.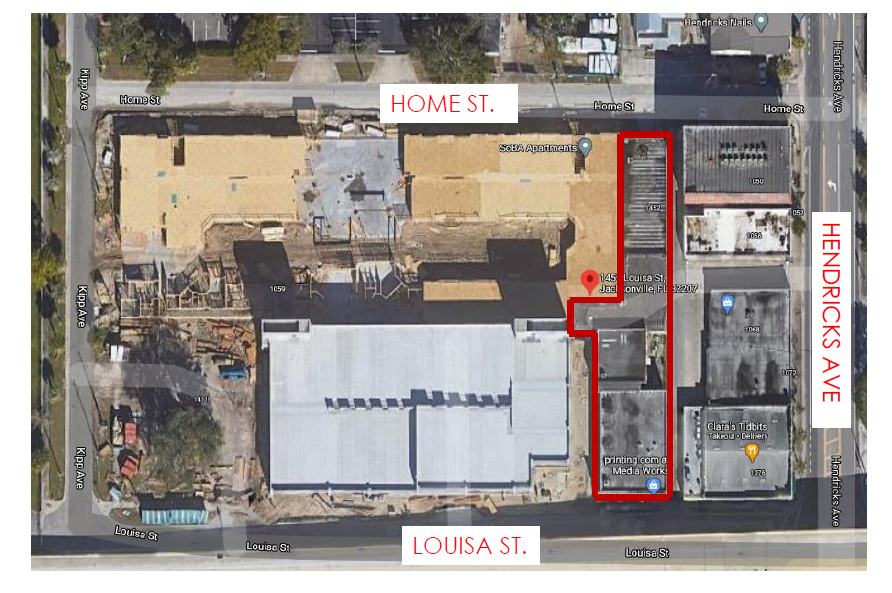 Fifi's Fine Resale Apparel and Clara's Tidbits are east of the property along Hendricks Avenue. The SoBA Apartments parking garage is to the west.
Voyage 1 Property Group LLC bought the site in August for $1.6 million from Louisa MW Holdings LLC. 
Concealment Express says on its website it specializes in concealable, U.S.-made IWB holsters sales — a style of handgun holster that fits inside a waistband.
Florida Division of Corporations records show Concealment Express changed its principal address to the Southbank location in a Feb. 17 filing.
The company co-owners are listed as Benedict Jimenez, Pablo Conde and Sang Cho.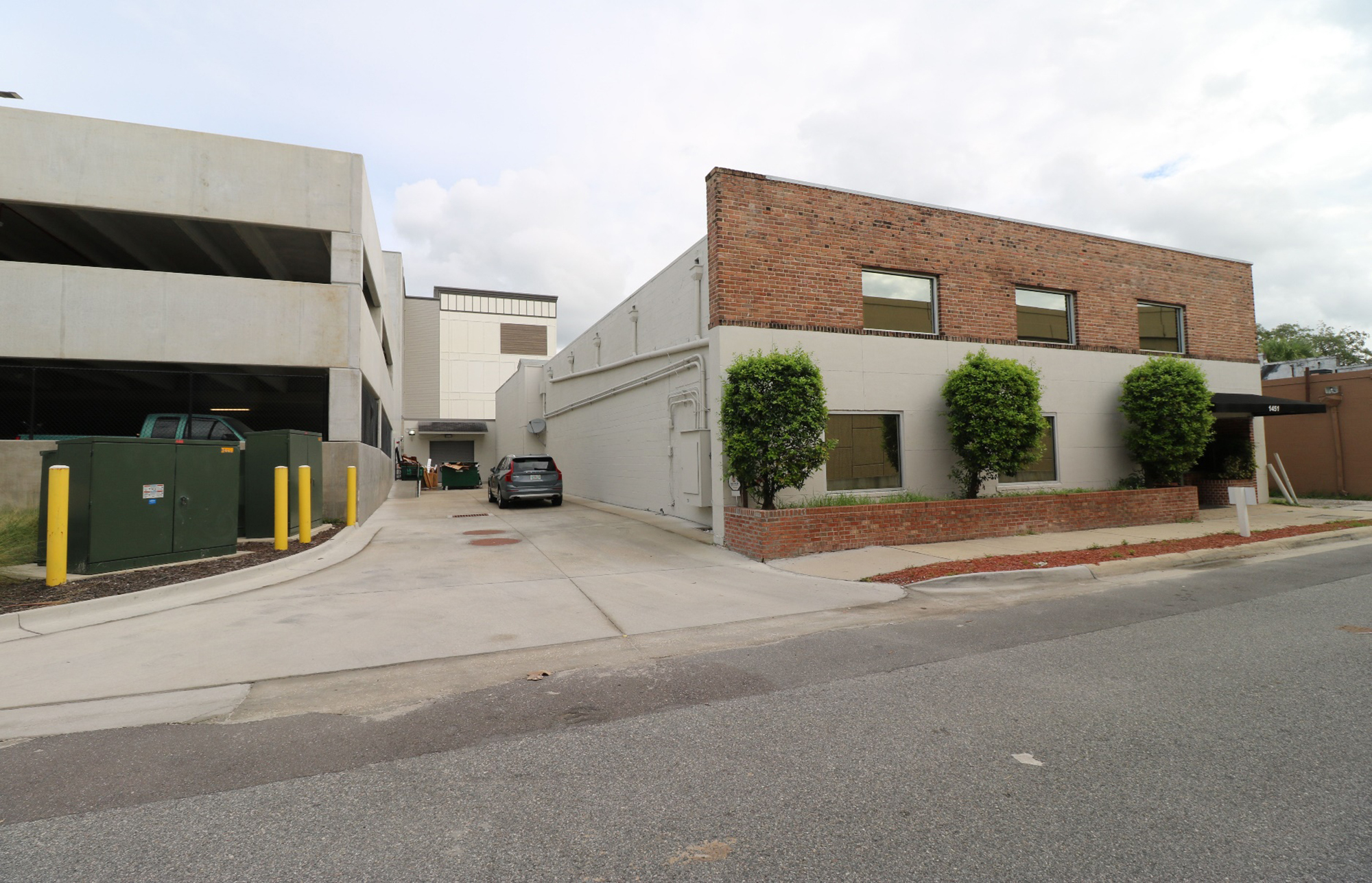 Concealment Express listed headquarters as 10066 103rd St. with the state in March 2016. The site is in West Jacksonville, northeast of Bent Creek Golf Course. That site is shown as its headquarters on the company website.
State corporate records indicate the company was formed in 2014. 
Owners of the gun accessory store were not immediately available April 1, an employee said.
Meeting design standards
DIA staff recommends in its report that the design review board deny conceptual design approval. 
The staff report included in the April 8 board meeting packet said a proposed 32-foot vertical feature with an attached sign is not in proportion with the building and the attached sign's lettering, shape and colors do not conform with the surrounding Southbank area.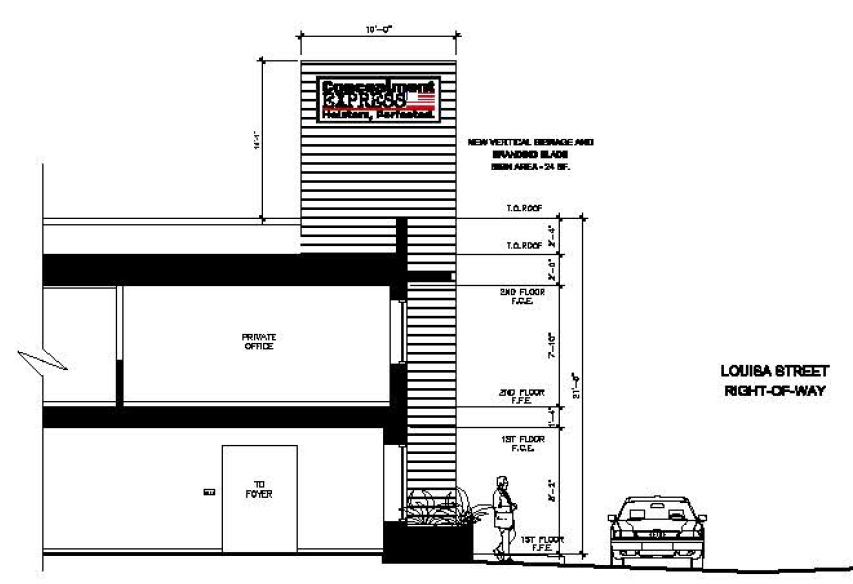 The report said the vertical spire rises 11 feet above the protective wall along the edge of the roof and is the only significant change to the structure's facade.
Project consulting firm Micamy Design Studio designed the feature to increase the business' visibility along Hendricks Avenue and Interstate 95, according to the staff report.
DIA staff said the signage is considered a roof sign in the Downtown Sign Zoning Code and will require a special exception approved by the design review board.
"A roof sign on this building would not preserve a desirable existing design or siting pattern for signs in the area," the report states.
The project applicant is Driver, McAfee, Hawthorne & Diebenow partner and lawyer Cyndy Trimmer. 
The board is scheduled to meet at 2 p.m. April 8 at the Jacksonville Main Public Library at 303 N. Laura St.