Downtown investors Jim and Ellen Wiss, through AWP331 LLC, bought more Downtown property from First Baptist Church of Jacksonville.
The Wisses paid $292,500 on March 8 for the parking lot of the warehouse purchased the same day by JWB Real Estate Capital at 331 W. Ashley St.
JWB and the Wisses are allowing the building and parking lot to be used temporarily for homeless services.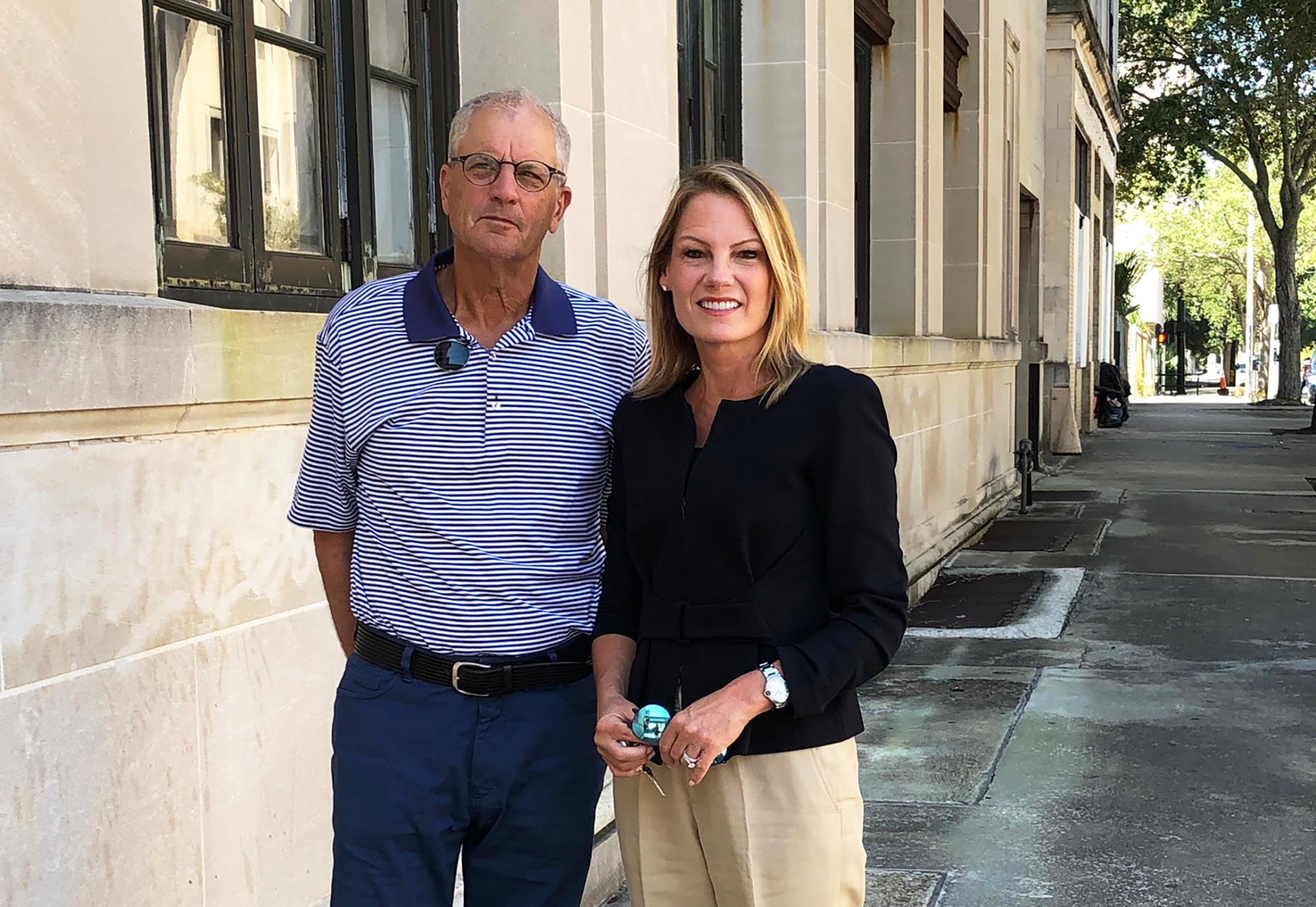 Ellen Wiss said she and her husband plan for a Phase 2 multifamily development of 60 units on the parking lot site to complement the larger development they plan nearby, creating a total of about 260 units in addition to some retail use.
That will depend on creating enough parking for those units.
 The Wisses bought property in February 2020 from First Baptist bounded by Beaver, Julia, Ashley and Hogan streets that includes a four-story, 20,000-square-foot structure built in 1954 and a two-story, 10,000-square-foot building completed in 1947.
The couple plans a more than $40 million adaptive reuse of the site.
A preliminary artist's rendering shows redeveloped buildings and new apartment construction.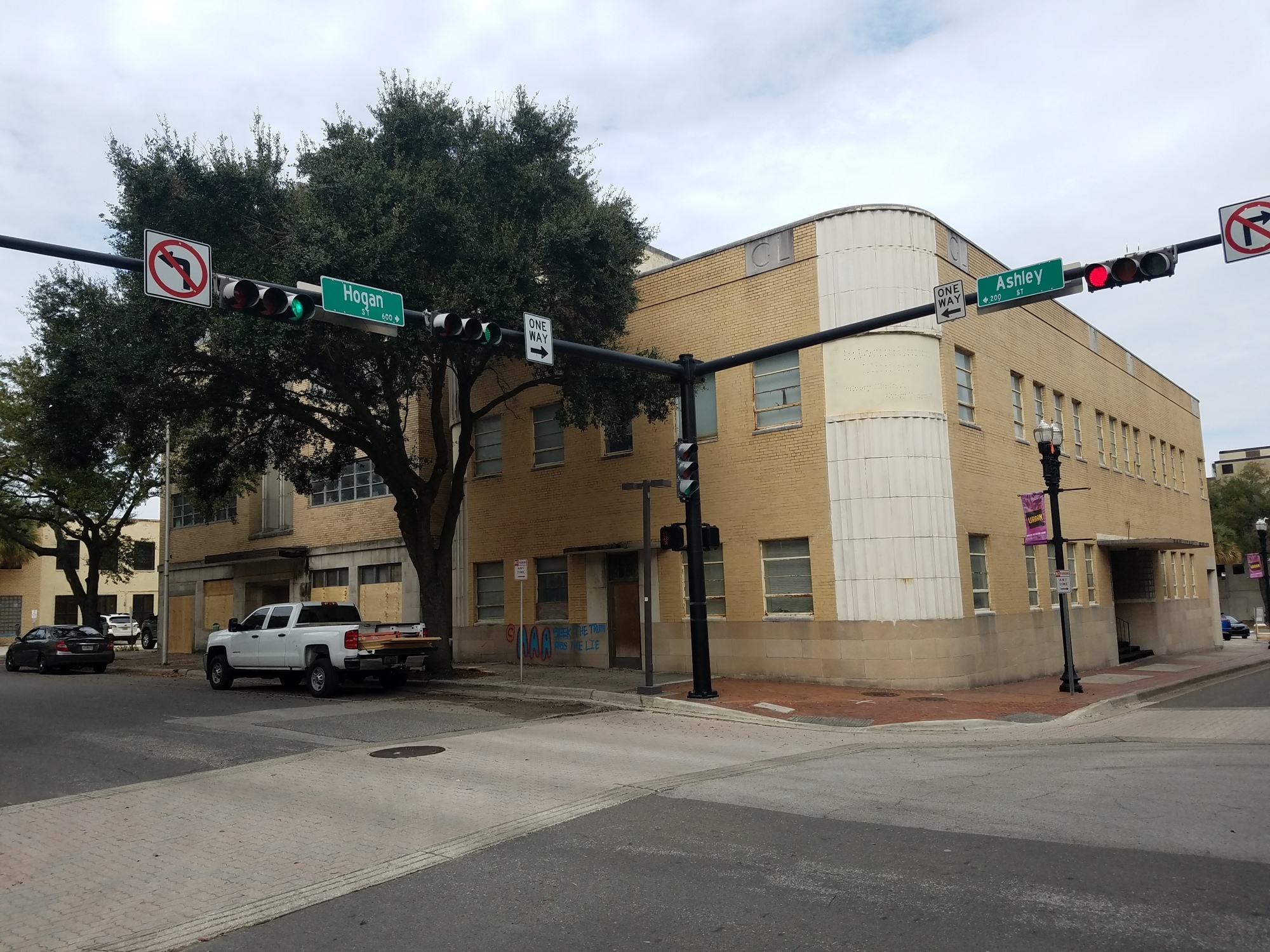 Ellen Wiss said 211 W. Ashley St. is a four-story historic building and 604 N. Hogan St. is the two-story structure next to it. Both are shown in the project rendering. 
Wiss said they plan about 200 units and retail on that block. They do not own the First Coast Barber Academy building.
They plan 80 ground-floor parking spaces topped by the new construction and another 55 spaces at the corner of Ashley and Julia streets.
"Strong cities have thriving downtowns. Core development is key," she said March 29.
Wiss said a strong public-private partnership is needed to spur activity. They are evaluating options for Downtown Investment Authority and city assistance.
She said the time frame to start is at least 12 months.
They have not named the development.