Atlanta-based Columbia Ventures LLC is negotiating with the city for $9.2 million in gap funding for its proposed $61 million adaptive reuse of the historic Union Terminal Warehouse near Jacksonville's Eastside.
A statement April 15 by Columbia and documents it submitted to the Downtown Investment Authority outline a 228-unit mixed-use redevelopment of the 108-year-old warehouse at 700 E. Union St.
The workforce and affordable housing will allow Columbia to finance about 70% of the project with a 40-year, fixed-rate insured mortgage from the U.S. Department of Housing and Urban Development, the documents state.
In its report to DIA, Columbia representatives said COVID-19 market effects required "a pivot away" from private financing to HUD-backed financing.
"To save this magnificent old building and give it a new life filled with inspiration from decades of serving small businesses is a challenging undertaking that has taken years of planning and work on its capitalization," Columbia Ventures Managing Partner Dillon Baynes said April 15 in an emailed statement.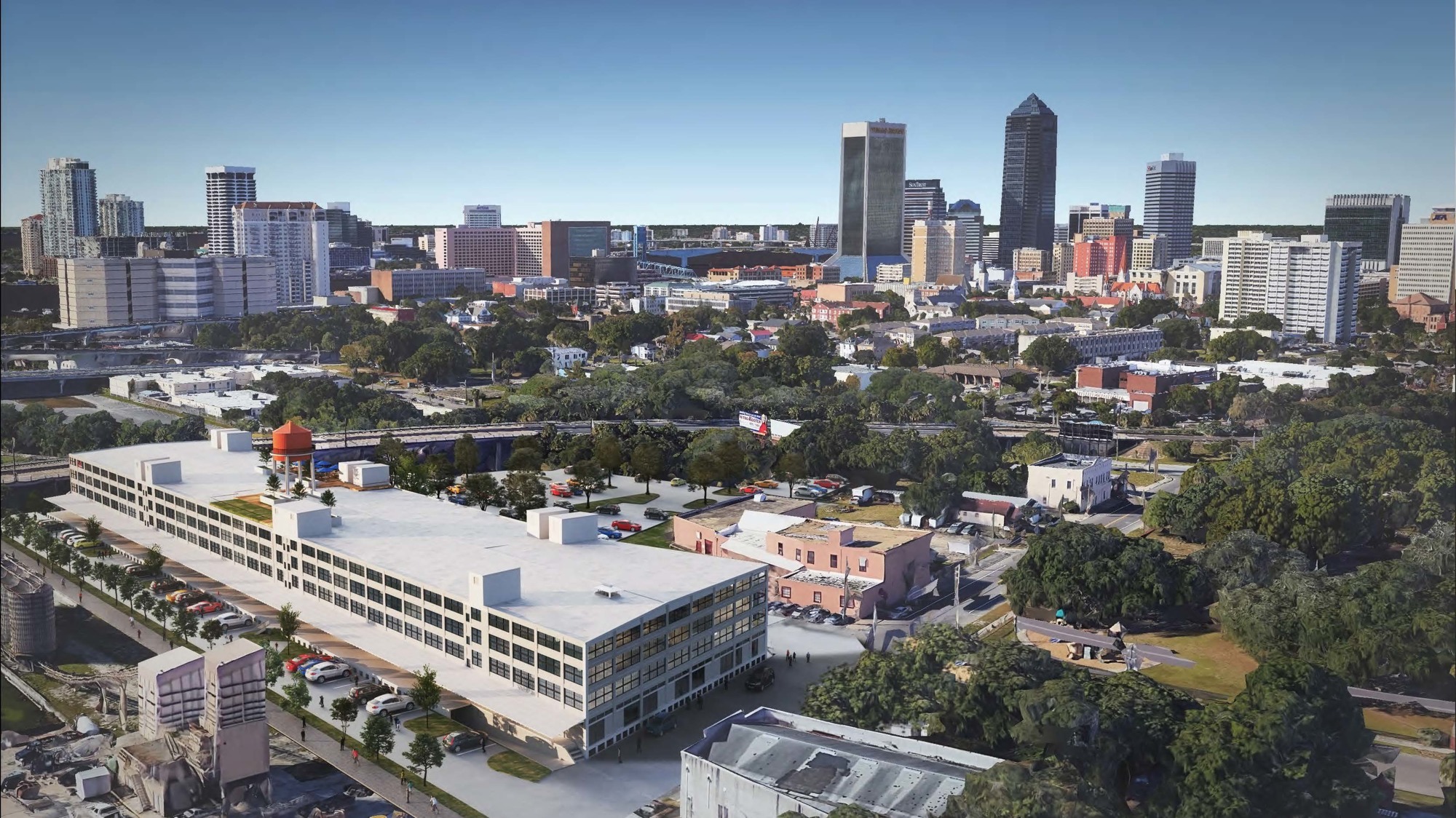 City Council voted April 13 to designate the 330,000-square-foot Union Terminal a local landmark. That makes Columbia's project eligible for the DIA's Downtown Preservation and Revitalization Program.
The company says it wants $9.2 million from the deferred principal and forgivable loan and grant incentive program, although DIA Director of Downtown Real Estate and Development Steve Kelley said in an email that the city's term sheet for the deal is not complete.
Columbia also plans to pay for about 15% of the project through federal Historic Tax Credit equity. 
Seeking historic status
The developer says in its report to DIA that the state Historic Preservation Office approved its application to be listed on the National Register of Historic Places. 
Columbia said it also received approval from the National Park Service with conditions.
Turner Construction Co. built Union Terminal Warehouse from 1912-13. The developer says it once was the largest commercial building built in Florida. 
It was vacant for a brief period in the 1970s, according to the report. 
Property records show additions to the site at 640-648 E. Union St. continued through 1990.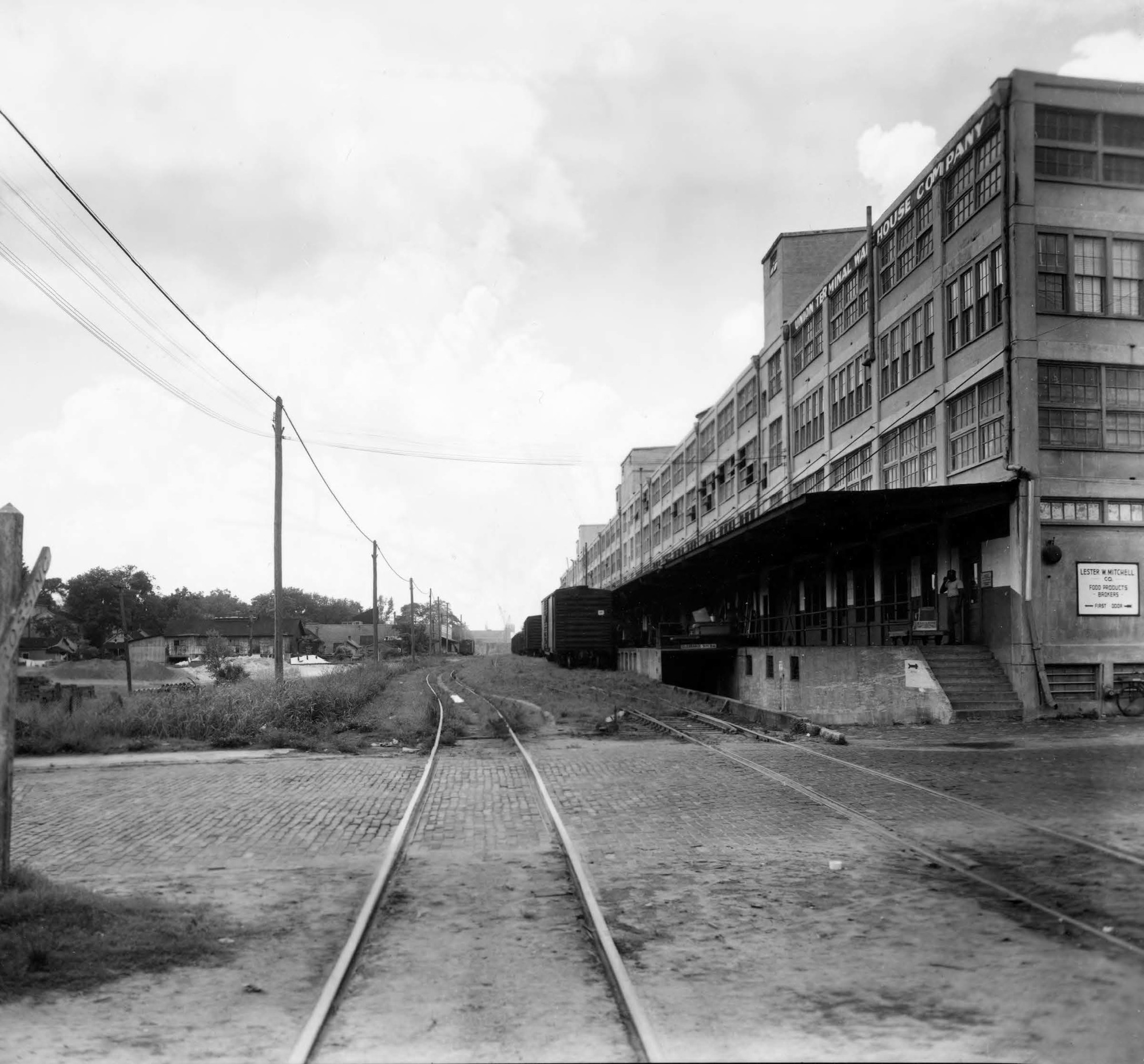 Columbia's report says the project was on track to start construction with traditional financing in the third quarter of 2020 but experienced delays due to the coronavirus pandemic.
If the developer meets its Nov. 26 target to close on financing and begin construction, Columbia says the Union Terminal rehab will be completed in summer 2023.
Columbia plans studio, one-, two-, and three-bedroom apartments in the warehouse. 
The developer also wants to build out 20,233 square feet of community commercial space inside the warehouse to serve 44 tenants.
Another 24,607 square feet would be makers/artists studios for 11 tenants and 4,205 square feet for a restaurant and coffee shop. 
Columbia intends to keep the water tower as a design feature on the rooftop terrace that will feature a community garden. It also plans to restore one of the industrial freight elevators inside the warehouse.
Other apartment amenities are listed as in-unit washer/dryer connections; a large fitness studio; individual teleconference rooms; an arcade room; a DIY shop space; and electric vehicle charging stations. 
Columbia officials say the community commercial space is intended for startups, entrepreneurs and small businesses.
The main building now is 90% leased and occupied by creative loft spaces for artists, woodworking, makers and manufacturers, according to Columbia.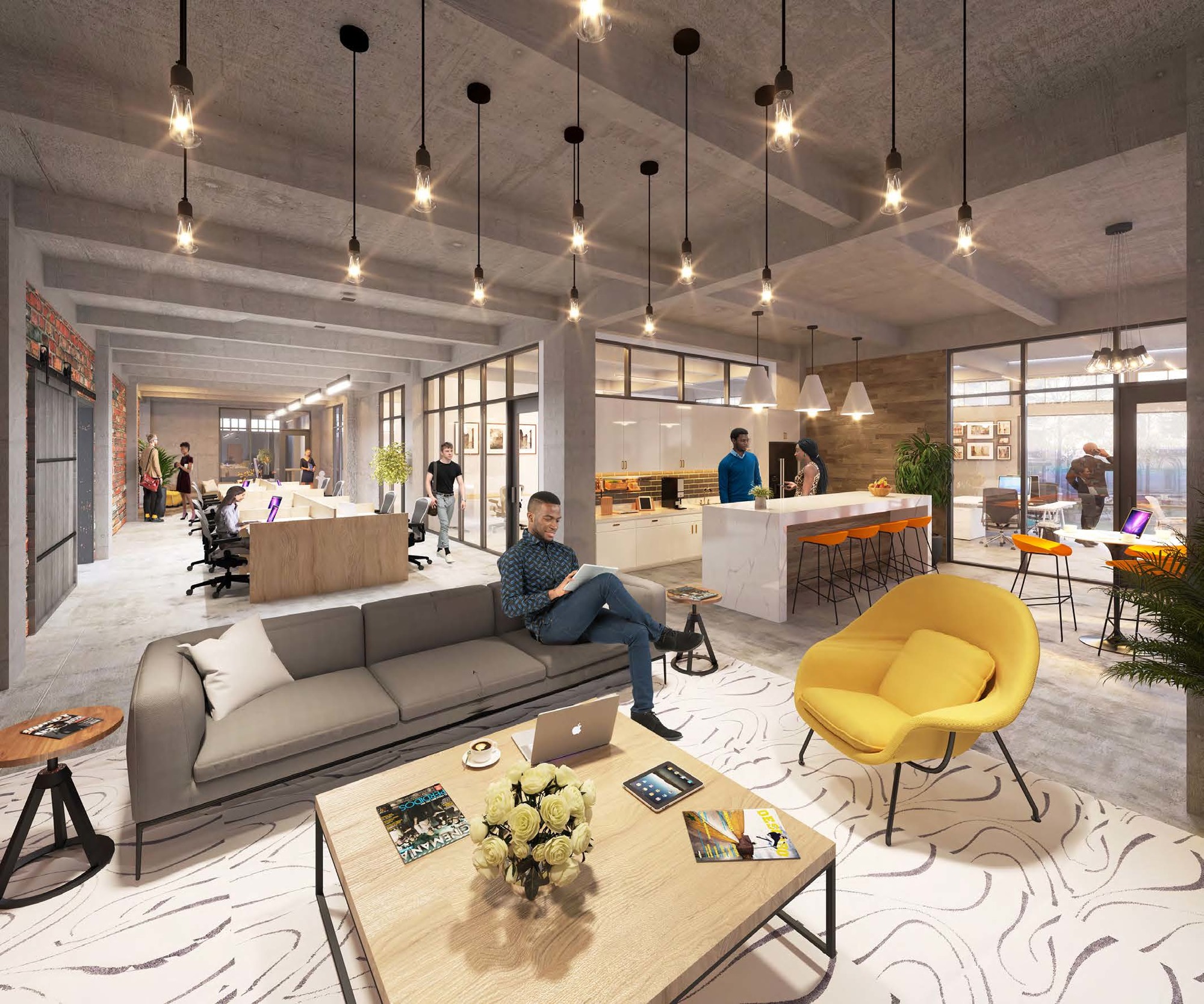 The other buildings have office space, car repair services and leased storage space.
Baynes said in January he wants to keep as many of those creative tenants as possible.
The developer estimates the commercial space will support 262 permanent part- and full-time jobs and 150 construction jobs.
Columbia bought the property in December 2018 through East Union Property Owner LLC for $4.6 million. 
The company obtained a $4.5 million mortgage from the Jacksonville branch of the Local Initiatives Support Corporation, or LISC, through its acquisition predevelopment loan program.
The property is in a Federal Opportunity Zone. Columbia told DIA staff it intends to own Union Terminal for at least 10 years to take advantage of that program's full benefits. 
Documents show the project partners include:
■ Dasher Hurst Architects
■ McVeigh & Mangum Engineering Inc.
■ Structural engineer firm Atlantic Engineering Services
■ Civil engineering firm Prosser Inc.
■ Driver, McAfee, Hawthorne & Diebenow 
■ Environmental firm Geosyntec Consultants
Part of Downtown?
The 7.35-acre Union Terminal Warehouse parcel straddles the DIA's boundary. 
While a majority of the site is outside of what the city defines as Downtown, DIA CEO Lori Boyer said Union Terminal still is eligible for Downtown financial incentives.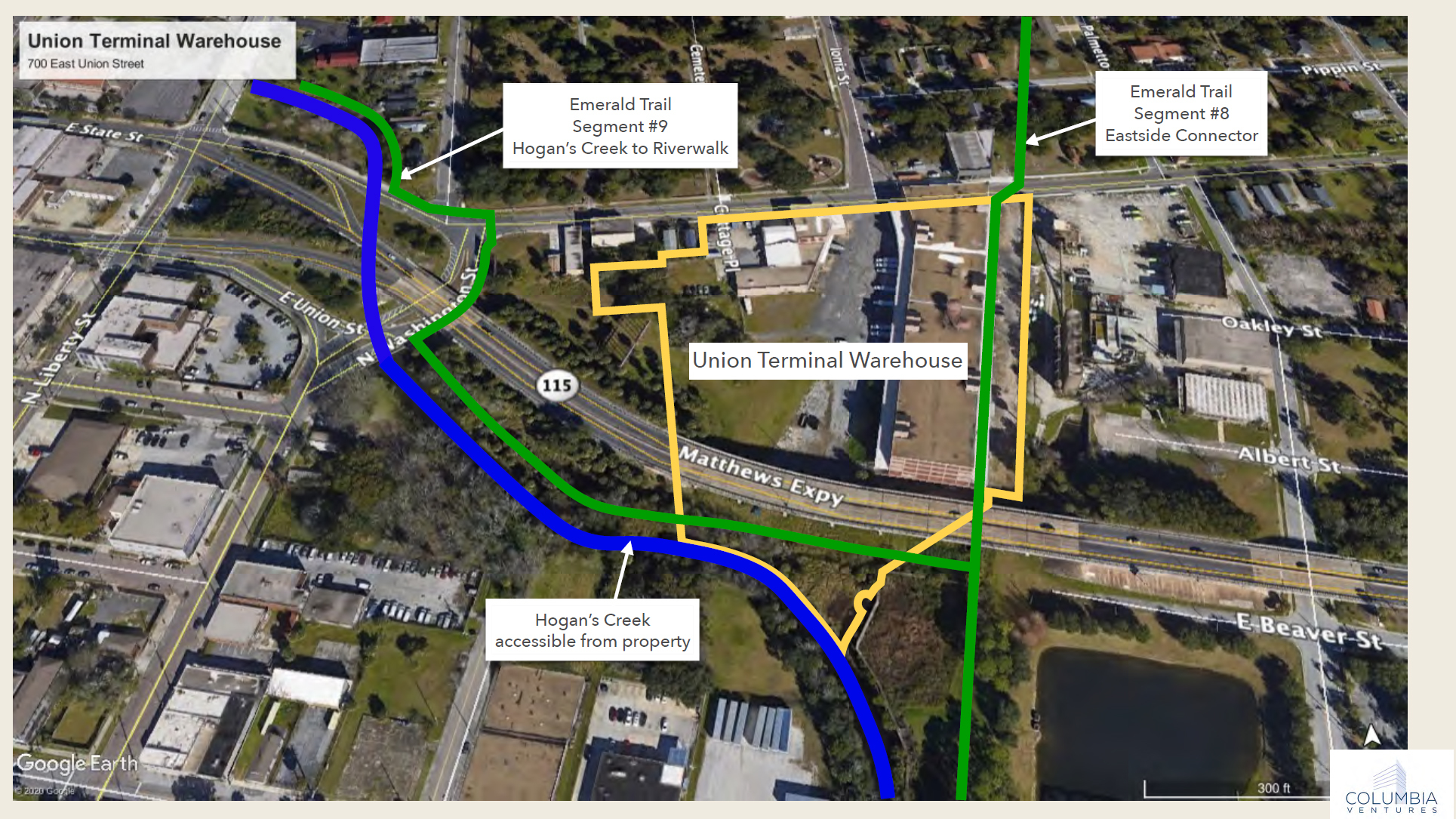 Boyer said April 15 that the Downtown Preservation and Revitalization Program was written so that an entire parcel is eligible for incentives even though a portion might be outside the Downtown Northbank Community Redevelopment Area.
Boyer said DIA staff is interested in how the development will interact with Hogans Creek and the future Emerald Trail that are adjacent to the property.
Baynes said the trail helped drive Columbia's interest in the Union Terminal parcel.
"When we are finished, the historic adaptive reuse will set it on a great course for decades to come," Baynes said.
"The Emerald Trail potential sealed the deal on our desire to own and redevelop the property."
The project previously was reported as up to 750,000 square feet of residential and nonresidential uses within the existing or new buildings. That would have allowed up to 473 dwelling units. 
Baynes said although the property's zoning would allow that scale, the latest proposal "indicates the approach for the foreseeable future — massive in its own right."